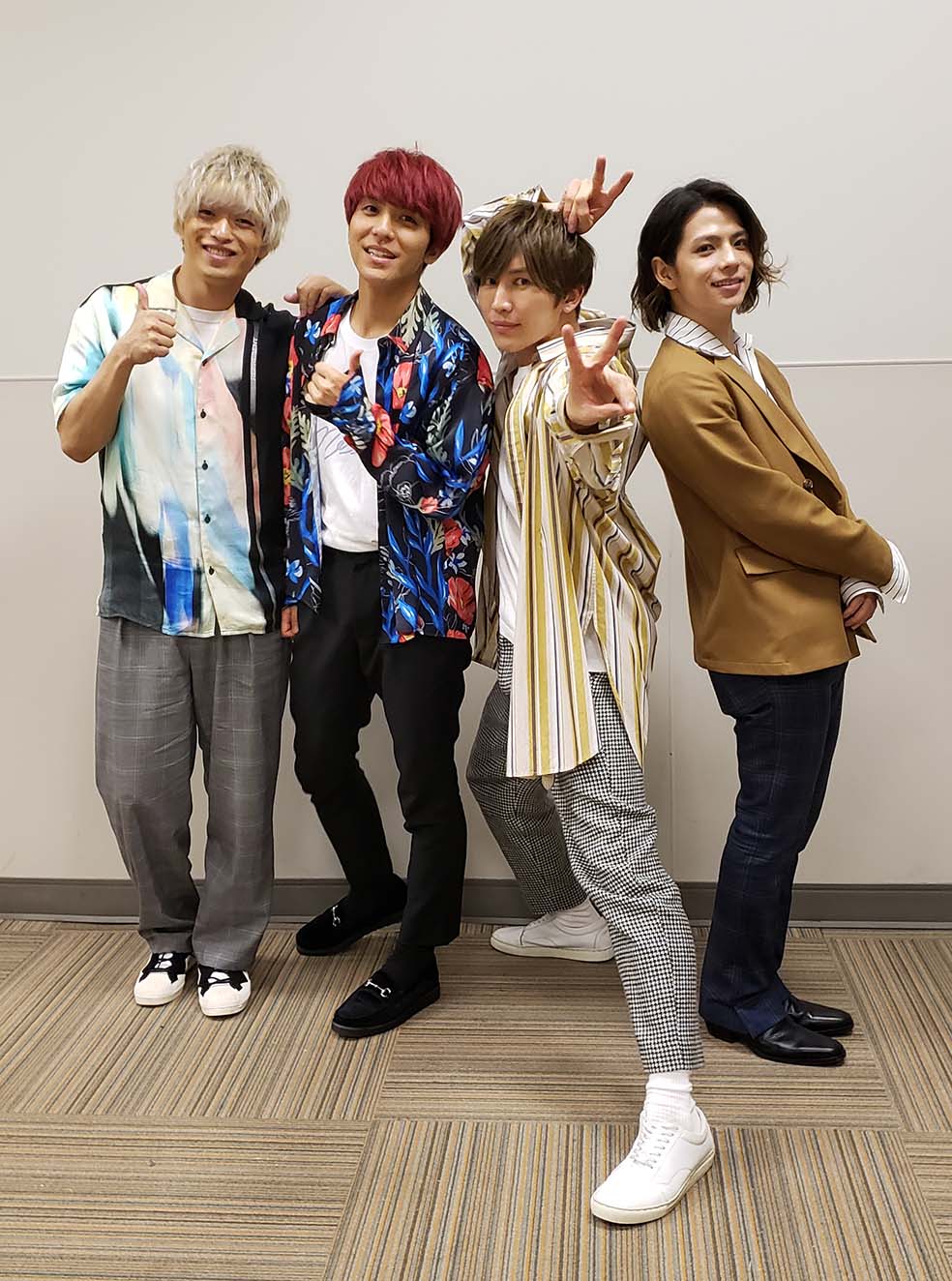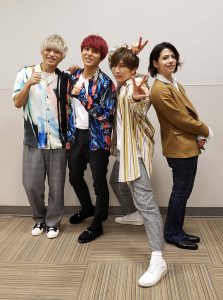 THE BEAT GARDEN is a Japanese music group comprised of three vocalists (U, Rei, and Masato) and a DJ (Satoru). One of their hit singles, Walk this Way, was used as the second opening song for the anime Rage of Bahamut: Virgin Soul. Shortly after the release of their latest album, Message, the group embarked on  their largest solo tour to date. One of their stops included FanimeCon 2019 where they were the MusicFest guests of honor. They performed for a capacity crowd on Saturday, May 25th at the San Jose Civic.
CFG had an opportunity to chat with the group following their electrifying performance about their music, strange gifts from fans, and potential cosplay ideas. 
Interviewed by William Hong
Translated by Jennifer Pan
Transcribed by Vincent Lai
Can you introduce yourselves and your role in the band?
I'm Satoru, the DJ.

Masato. Vocalist.

U. The leader.

I'm the youngest, Rei.
How enjoy Fanime?
All:  It's really fun!
Who are your biggest musical inspirations?
U: I  was in a rock band before this. We did Linkin Park covers.

Masato?: Japanese Pop. I like Exile.

Rei: I started going to dance school in fourth grade and got into musicals. I also listened to a lot of dance music.

Satoru: Japanese pop and rock music. I listened to a lot of Mr. Children, Ellegarden, and Glay.
What are your favorite THE BEAT GARDEN PVs (music videos)?
Rei: Hanabi.

Masato:  Message.

Satoru: Sky Drive

U: It  hasn't been released but it's the PV for Nukumori.
Congrats on the release of your recent album, Message. How long does it take to create an album?
Rei: About three months.
What is your song writing process like?
U: Depending on song the process is different. The three vocalists kind of do their own melody. Then they add more by using software to come up with the main melody. Once it takes shape, we discuss with each member and management as to which songs we want to work on.
How has THE BEAT GARDEN's music evolved since you started?
U: We had a rock taste. In the beginning it more rock than EDM. Now we're more EDM. As we interacted more with fans, there was a message we want to send to them. So we started adding more melody to songs and also tracking.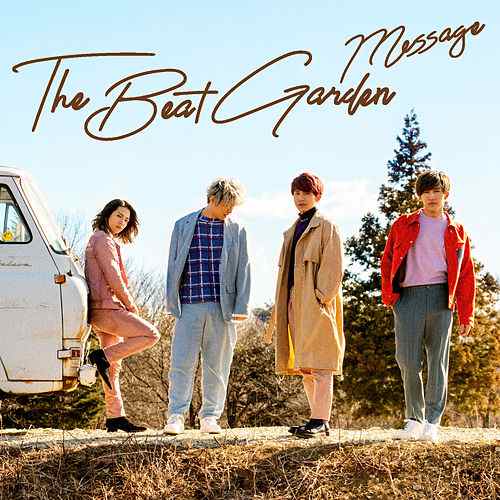 Individually, what are your proudest moments as members of THE BEAT GARDEN?
U: It's important for me express myself but at same time to get involved with the fans via SMS and Twitter.

Rei: I'm proud of the teamwork that we have. It's a team effort. We respect each other to work together.  

Masato: I'm  proud we're able to perform overseas.

Satoru:  That we were able to perform on a big stage as well as small live houses. We give the same energetic performances for both.
If you cosplayed at a convention, who would you be?
Rei: Attack on Titan. No, Link from Zelda!

Satoru: Doraemon. (laughs)

Masato: Somebody from Avengers…Spider-man!

U: An Evangelion! The prototype, I think EVA-00. (laughs)
What's the strangest gift you received from a fan?
Satoru: At the end of our performances I will say arigatou-mas. So people would send me Thomas the Tank Engine trains. (laughs)

Rei: One day a fan gave me a silver ball in a plastic box. They'd give me one every time so I have 20-30 stacked somewhere. The fan wouldn't answer when we ask what it meant. (laughs)

Masato: I don't like cucumbers. So of course I receive cucumber related stuff.

U: My fans are nice, so nothing! (laughs)
What do you like to do during your free time?
Rei: Watch Netflix.

U: Because of my experience at FanimeCon, I want to start taking English lessons.

Masato:  Also because Fanime, I wants to play more video games. (laughs)


Satoru: I like to work part time.
What would dream job be if you weren't creating music?
U: Teacher. I wanted to be a science teacher. I met somebody at college so that's how I got involved with music.

Masato: I went to a technical high school. Earlier at the QA panel I mentioned that I have a mechanics license. So I'd probably be a car mechanic.

Satoru: I wanted to work at a government office so I can get out of work on time. (laughs)

Rei: My parents are hair stylists, so that.
Are there any musicians you admire?
Satoru: Ellegarden

Masato: Not at the moment.

U: I admire artists who have done anime openings. Thes ones that go overseas and have a chance to get involved with overseas fans.Bands like Orange Range and FLOW.

Rei: MIYAVI.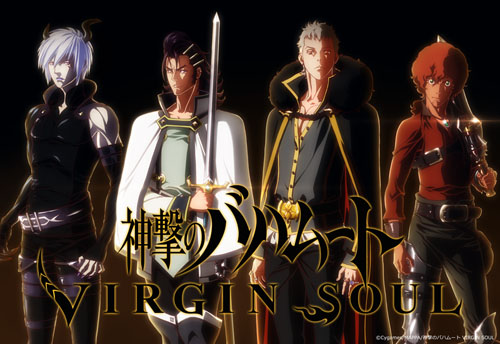 If you could perform anywhere in the world, where would you go?
U: Many people in Japan still don't know us, so the first step would be Japan at the Tokyo Dome.

Rei: LA since there lots of live performances over there.

Masato: Maybe not like a big venue, but many small places all around the world.

Satoru: One of those music festivals or an EDM festival.
Any messages for your American fans?
U:  America is still far from Japan, but we will strive to be closer through our songs. We also perform at least a concert a week in Japan.