Hands on Impressions of the Super Smash Bros. for 3DS Demo
by George Robinson | September 15, 2014 3:21 pm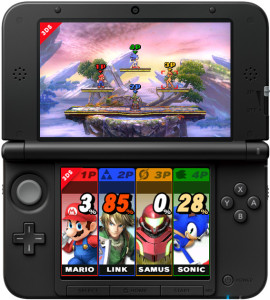 My history with Nintendo's Super Smash Bros goes back since it's very first game released ay back in 1999. I remember seeing this game get previewed in an issue of Nintendo Power (R.I.P.) and instantly thought, "This is so cool, is this game really going to come out?!" I mean, a game where you can be a Pikachu and fight Link from The Legend of Zelda, or have a 1981 rematch of Mario vs Donkey Kong was a crazy thought back in those days. When the game was finally released, it was a huge hit in neighborhoods everywhere! Your house was the spot to be if you had a copy of Smash and had all of the characters unlocked. Years later, the Nintendo Gamecube came out, we got a new Smash Bros. (a "Melee" you could say) and then with the release of the Wii, a Brawl ensued. With each new iteration of the game, more characters that we again thought that we'd thought should be in the first games were added…and some that we never heard of! Characters like Marth and Roy appeared in the U.S. first in Super Smash Bros. before their original game, Fire Emblem even made it stateside.
From the original to Brawl, Super Smash Bros. is one of the most exciting games ever released by Nintendo and right now, we are in the advent of TWO releases of the next Smash games. Super Smash Bros. Kerfuffle and Super Smash Bros. Ruckus Super Smash Bros. for the Wii U and Super Smash Bros. for 3DS. (those titles aren't quite as exciting as any of the previous titles before now, I know.) Recently, a demo was released to select members of Club Nintendo for early access for the 3DS version. If you are currently or were once a Platinum Status member of Club Nintendo during the past year then you got download codes to get it a week before the official release of the demo, one for yourself and three more to share with your friends. I was fortunate enough to get my hands on a code and tried the game for myself.
Smash for the 3DS takes some time getting used to, especially considering that many people who've played the series may be used to playing on a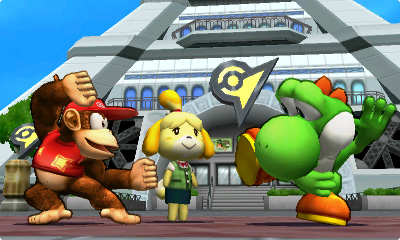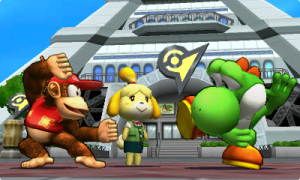 Gamecube controller for a little over ten years. There were times when I move my thumbs to look for the C-stick to pull off a quick smash attack only to remember that the handhelds don't have it, leaving me open to be attacked. However, once you begin to get a feel for the controls, it'll be business as usual. It feels very much like a Smash game, only now you can literally play anywhere you can go.
The characters you can play in the demo are Mario, Link, Pikachu and the newcomers Mega Man and The Villager from Animal Crossing. Mario feels just like he did in Brawl and Link has a few new moves and animations, including a leaping slash with his Master Sword if you do a running Smash attack. Mega Man really feels like he was copy and pasted from his game to Smash and all of his attacks are really from the previous Mega Man games. Even his hit stun animation is the same as the Mega Man games. One of the new items that appear was Master Balls, which like a Pokeball except that they contained exclusively legendary Pokemon. I've found a few and out from them came Kyurem and Arceus. Regular Pokeballs appeared on the maps too and revealed many new Pokemon from the current generation like the fire starter from Pokemon X and Y, Fenneken. But they seemed to run at a much lower frame rate than the rest of the game like they were locked at 20-30 frames a second while the game itself was running at least 50-60fps.
The most important feature of course is the multiplayer. The game allows you to play with anyone else who had the download code for Smash 3DS whether it was through a code you gave them or if they got it through other means. I only experienced a hiccup once or twice during actual gameplay when one of the other players got up and went too far away from the rest of us. The loading is slightly longer than what Smash players are used to locally, but if you're used to playing Brawl online for the Wii it's about as long as that. My one complaint here was that it seemed that the one who creates the room has sole control of the level choices. The demo did come with only one level, but with the inclusion of Omega levels, you can choose to have ANY level in Smash to have a Final Destination variant, where the theme of the stages are preserved, but no extra platforms or items appear, just a flat land to duke it out on. Every time I have my friends come over to play Brawl, I set it in the options so that the game makes the players take turns on who gets to choose the stage. It'd be great if the 3DS, as well as the Wii U version for that matter, allowed that option to be available again.
Only select people are eligible for getting the codes to the early access demo, but the demo will be made available to everyone for download on Friday, September 19th on the Nintendo eShop, and will be the same exact demo that those with early access codes will be playing. The full version of Super Smash Bros. for the 3DS comes out on Friday, October 3rd while the Wii U version is scheduled for a holiday release later this year.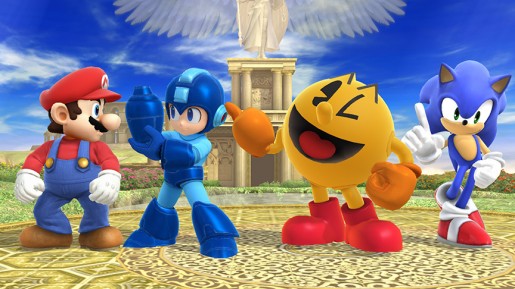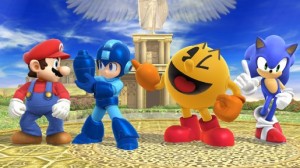 Source URL: https://www.confreaksandgeeks.com/hands-impressions-super-smash-bros-3ds-demo/
---