From the masterminds behind Ktown Night Market and OC Block Party, and the Eat Show along with producers of Hello Drama PR, have come together to present the Anime x Video Games Tour on January 14th-15h, 2017 at the Asian American Expo held at the Pomona Fairplex. The event at the Asian American Expo is the largest Lunar New Year celebration in America. ANIME IMPULSE has confirmed appearances by international cosplayer Ely Cosplay to headline this second annual event. Also coming to this event are actors and voice actors Gaku Space and Christian Howard. The Guest of Honor will be Danny Choo. Attendees will be able to shop through original artist works, handmade vendor goods, and watch entertainment: panels, music performances, fashion runway shows, and an Itasha Car Show by some of the anime community's biggest influencers.
Ely Cosplay is making her first U.S. appearance at Anime Impulse. She is one of the Top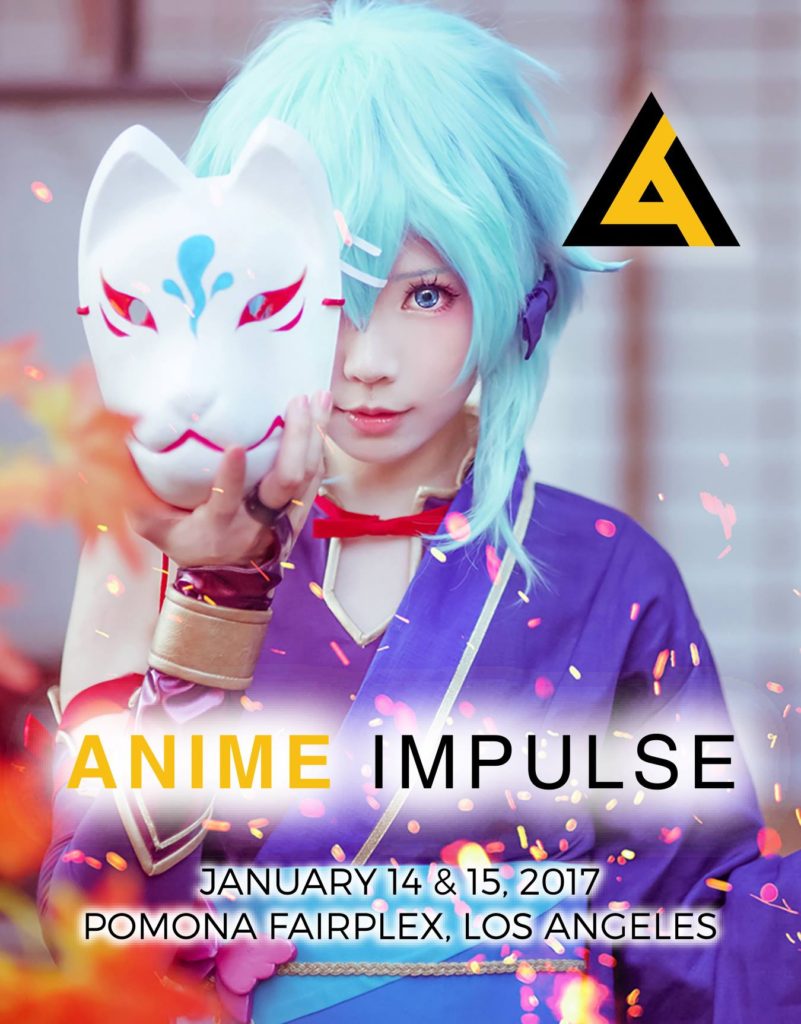 25 cosplayers on WorldCosplay and has over 270,000 followers on social media. Ely rose to fame in Taiwan and East Asia due to her poignantly beautiful and accurate portrayal of Sakuya from the Touhou series. Gaku Space is an actor and voice actor most known as Genji in Overwatch and Gouki in Street Fighter. Traveling around the U.S. , Gaku stopped in L.A. and decided to pursue acting. In his 10 years of acting, he has done numerous performances ranging from How I Met Your Mother, Overwatch and more. Christian Howard is an actor and voice actor best known as Ken Masters in Street Figther. Howard worked as a fight choreographer on films such as Dragon Crusaders and the Bollywood film Force and doubled for lead actor John Abraham.
Howard had worked as assistant fight choreographer and doubled for idol Jean-Claude Van Damme on U.F.O. Danny Choo is a culture blogger best known for his company Mirai Inc. and its mascot Mirai Suenaga. Danny Choo is the host of the Japanese TV show Culture Japan where Danny travels through Japan teaching the audience about Japanese culture. These talented legends will make Anime Impulse even more successful.
About the Asian American Expo
Founded in 1982 as a local community gathering event – the Asian American Expo has expanded to become the must attend event every January. Next year will mark the 35th annual Asian American Expo, ushering in a prosperous year of the Monkey. Bringing together people of all different cultural backgrounds, the Asian American Expo has established itself as a melding ground of all concepts. Next year's event is guaranteed to be even bigger and more expansive than last year's showing, featuring over 1,000 vendors in 6 large exhibition halls, 3 unique food courts with over 180 food vendors, and 9 non-stop performing stages. For more information and updates please check out https://animeimpulse.com/