PAX West 2017: Battle Chasers Nightwar Preview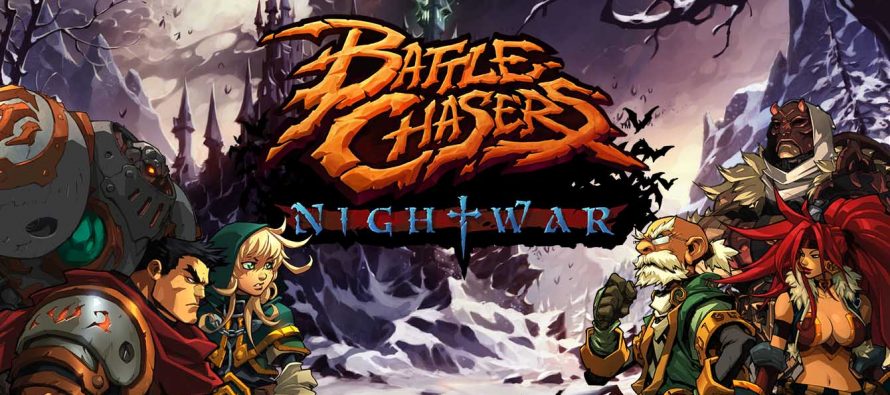 My PAX experience with Battle Chasers Nightwar was utterly amazing. This is Joe Madureira's new game being developed by his new company, Airship Syndicate. I was very sad to see Joe Mad leave the world of comics back in 2001 and leave many a fan gasping for more Battle Chasers. Mad left all the Battle Chaser fans on a cliffhanger ending never to be resolved. He left to make video games and when Darksiders came out, I was excited to see more creations by my favorite artist. After he wrapped up Darksiders II, he left the series to do something else and I was sad yet again.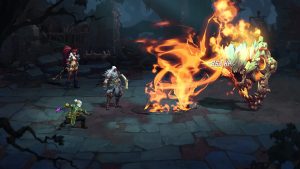 Lo and behold, he wanted to make a Battle Chasers RPG and my feelings were ecstatic. Fast forward to this year's PAX West, the game is ready to come out this October with a bang. I got to sit down with Joe Mad's brother, Steve Madureira, who is the animation director on the game. The game starts out with an amazing animated intro created by Powerhouse Animation, the same team who brought us the new Castlevania anime to life. I was then dropped off in the middle of a dungeon in Battle Chasers Nightwar which, according to Steve, is about 15 hours into the game. Steve then stated the game would be around 40-50 hours in length.
The world was very beautiful with vivid colors and detail. I got to play as one of the three characters set aside for this part of the game: Gully, Nolan, or Calibreto. You are able to switch between either of those three at any time in the open world. This is turn based RPG, so when entering combat you do not have to worry about being attacked while planning your attacks. What I liked was on the left side of the screen you see icons of the characters in the order in which said attack or spell will be cast.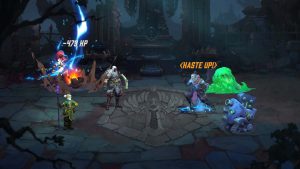 Depending on the attack or spell, that character icon will move lower or higher on the list depending on the casting time. This includes healing spells that will have a longer cast time, forcing you to protect your caster while this is in effect. During the fight you build up a sort of power meter with 3 levels of damage and reaching said level will open up a super move that can unleash more devastating attacks. After you cast your super, the game goes into another amazing cut scene done in 3D animation which just left me wanting this game now. The list of attacks you could cast was incredible you could get lost in all spells at your disposal.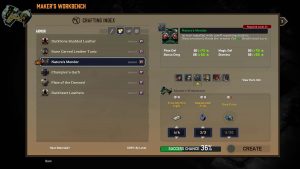 Now the open world part of the game is more about exploration. It is set with traps, enemies, and lore. You have a set number of spells you can use outside of combat to either help you avoid combat or avoid traps. Those spells are limited but will reset upon exit of the dungeon. Battle Chasers Nightwar is filled with tons of lore to find and you will unlock new spells when finding all the tomes of a specific lore. If you're a Battle Chasers fan, you're going to be hunting these like a madman, soaking up all the Battle Chasers lore you can get.
After a couple battles, Steve showed me the crafting system in the game. I was taken aback by this as I love crafting in games. In dungeons you will constantly be breaking crates or barrels as they have different kinds of items inside. These will all be added into the crafting system which I thought had a unique twist to it. Example: if you want to create a new set of gloves for Gully and the requirements are for three types of items, but you only have two of the types. But if you have more of the other items, you can over feed those to help you finish with the creation of the gloves.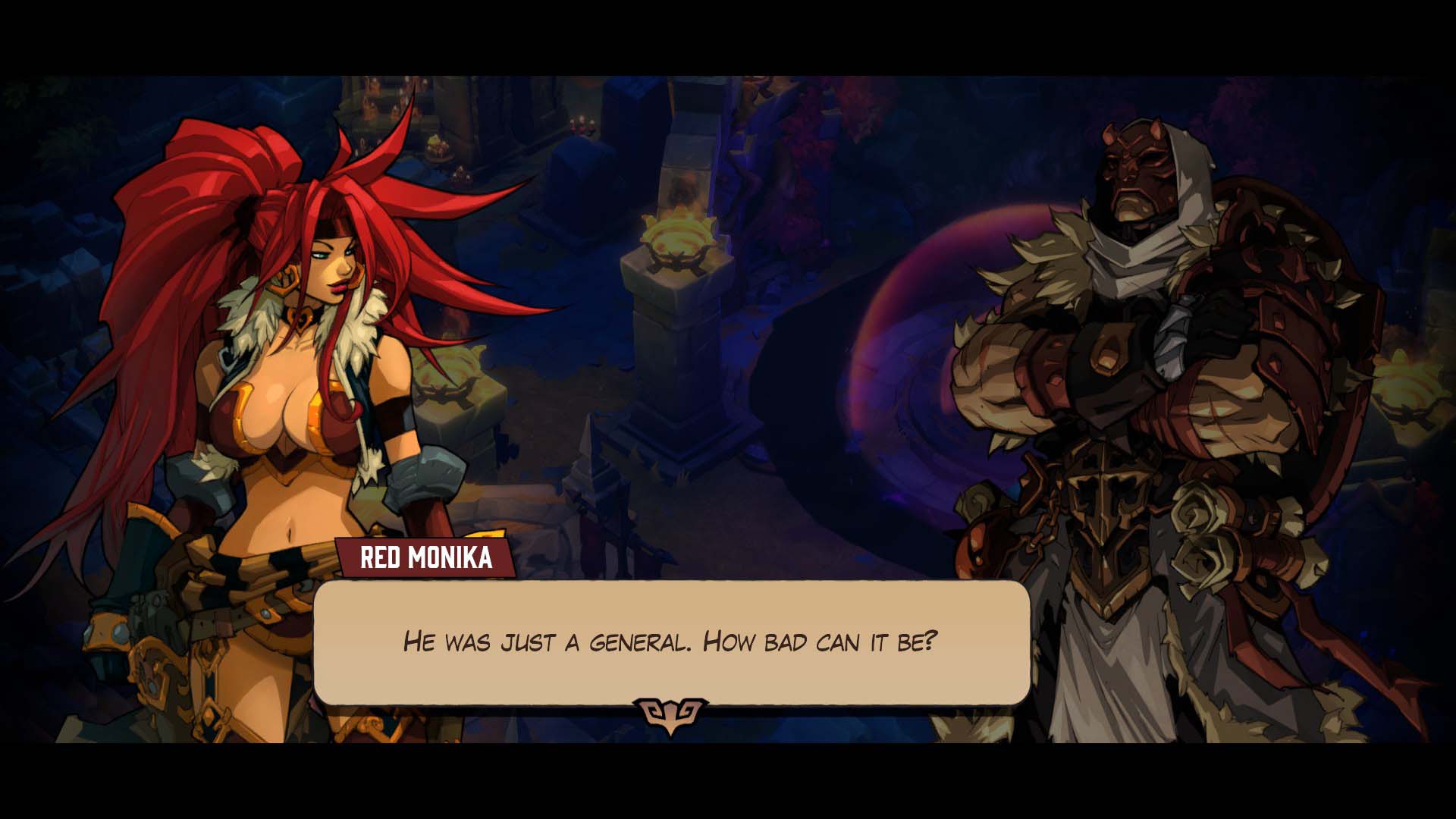 This even goes further than that by letting you over feed as much as you want. When the meter is full the set of gloves will then turn to an epic item with better stats. You can keep doing this to level it up to three times the quality, depending on how much items you are willing to throw at it. I can totally see this getting out of control with wanting to overpower every creation I create. Then Steve even showed me they will have a fishing element in game. Battle Chasers Nightwar has everything I could ask for.  Playing it was the most fun I have had at PAX 2017 and I cannot wait until October 3rd to read every bit of lore and play as all my favorite characters that I missed so much from the comics.
---
---
Related Articles
Submit to the Black Vortex – Presenting Your First Look at the Cover to GUARDIANS OF THE GALAXY & X-MEN:
Persona 4 Golden The Animation Persona's popularity is continuing to climb, with the release of Persona 4 Arena Ultimax
Check out the amazing Final Fantasy VII Remake trailer from PlayStation Experience 2015!