What was once small is now a giant
Con Nichiwa use to be small enough that you could fit it inside a Large Marriott Hotel. These last two years have seen explosive growth in both number of attendees as well as the amount of activities and con guests. They have made a move to the Tucson Convention Center and it has been a great investment! There's plenty or room so there's not a feeling of claustrophobia. One of the best things is that program overlaps were set to a minimum. The Vendor Hall is a staple of any convention, Con-Ni (as it's fans have lovingly dubbed it) has a great vendor hall with plenty of diversity. Looking for some high brow anime figures? Look no further. Want to buy a giant ultra-kawaii Plushie? Got those too. They even have weapons vendors with more swords than you can keep in an armory.
A community with a love of cosplay

The cosplay scene in Con-Ni is VERY diverse. This year, was a TON of Tokyo Ghoul cosplayers, a nice peppering of Attack on Titan, Naruto, Free!, and plenty more.  But it's not all anime. There were also a few Monster Hunter characters,  an Infamous cosplays, Legend of Zelda, RWBY (One of my favorites) and I even saw The Doctor shaking hands with Chris Redfield. It was quite a sight. Speaking of things to see…..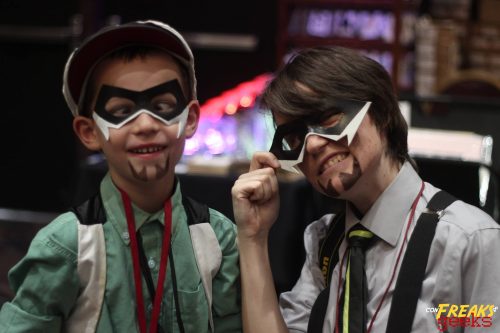 The sky would be boring without stars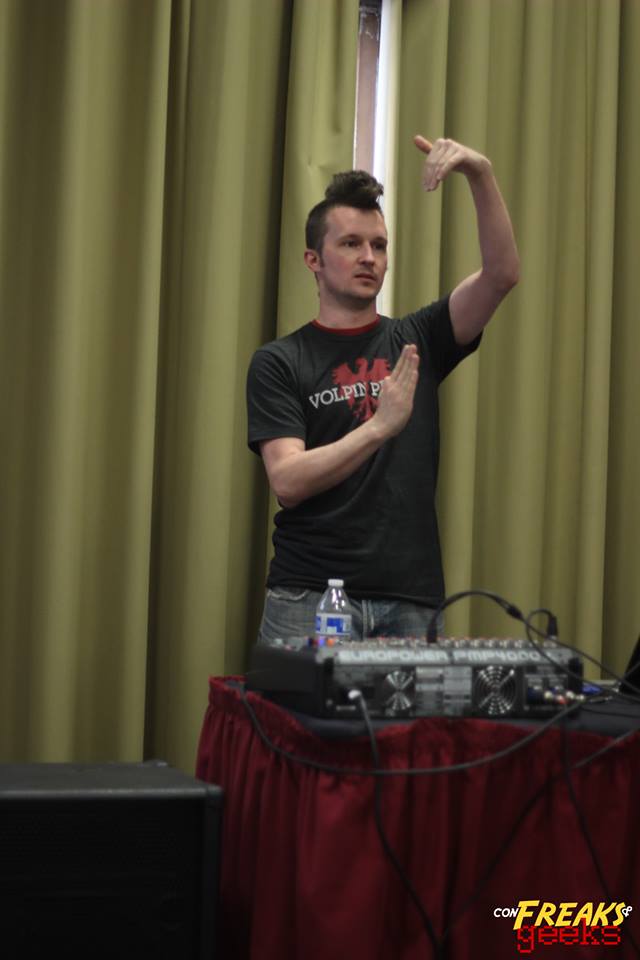 The diversity of guests were simply amazing! Several Voice actors showed up and gave some great panels and activities. This year, David Vincent (Bleach, Fate/Zero), Stephanie Sheh (Eureka Seven, The Melancholy of Haruhi Suzumiya), and Christina Vee (BlazBlue Series, K'on!) blew it out of the water. There was also a cool mix of cosplayers like Electric Lady, AZPowerGirl and Li Kovacs. Propmaster Volpin Props was there to show off their skill and taught us about making props. This event had various Japanese musical artists that performed as well ! "The Slants", "Akabane Vulgars" and last but certainly not least we had "Vocaloid IA", all of which gave stellar performances.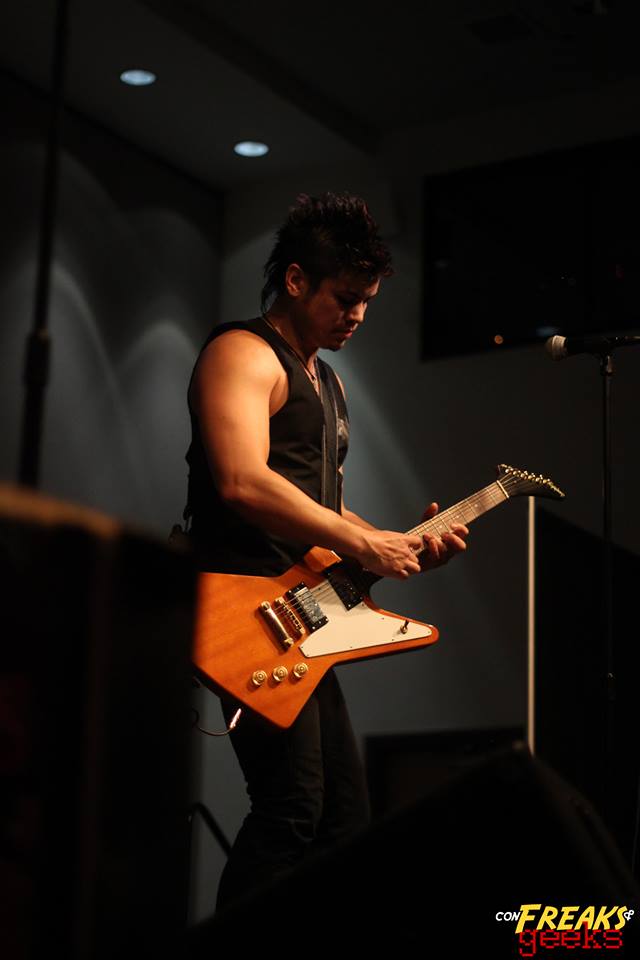 Con-Ni had several comic book artists who were not only in the vendor hall but had panels as well. This year featured great artists such as Alfred Trujillo, James Perry, and Armand Villavert Jr. They were all open to talking to their fans and those curious about the inner workings of self publishing.
Until next time….
They say a great con goes by in flash, but honestly, I enjoyed everything I got the opportunity to do. I want to put out a huge thank you to the planners and commitees that came together to make this once small event a great one with even more potential to bank on. If you ever are looking for a great con in the Tucson area, Con-Nichiwa is the sweet spot. See you again next year!