As the number of attendees increases at FanimeCon, so do the number of hot dog vendors outside the convention.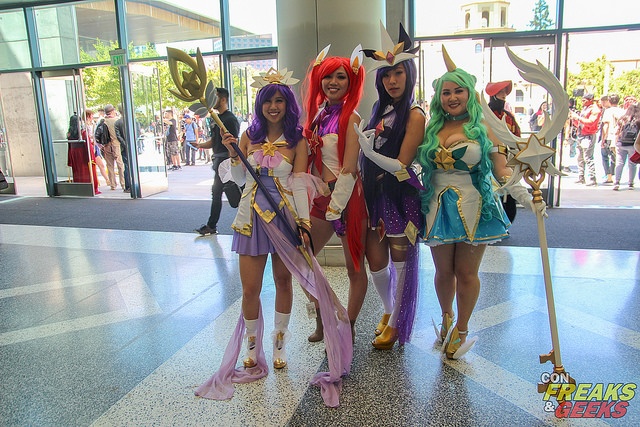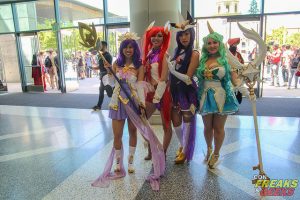 Jokes aside, FanimeCon always seems to be run pretty well since it takes up so much space but still leaves breathing room for the attendees. That also means there's plenty of space for cosplay gatherings. While we were unable to attend Saturday's CLAMP cosplay gathering, we did manage to peek at it as it was ending. It was sweet to see so many CLAMP fans so happy together. Yes, we were among the sea of Sakura and Syaoran cosplayers, but with how exciting the new manga is turning out, it can't be helped. Also with the spaciousness there's plenty of territory for photo shoots. Even if you weren't getting a shoot done, it was so cool to see them almost everywhere you looked. Thanks to me booking a shoot, for the first time I had a reason to walk into the Westin lobby. Very fancy!
Due to our pressing schedule, I was so bummed we missedthe AMV contest! I know they show the winners on Stage Zero at the end of the weekend, but a chance to vote and enjoy them all at once is a favorite past time of mine. We did catch a few winners on Monday. The Persona 5 Feel It Still mashup was the actual coolest!  Anime Music Videos always lists the entire show and I'm quite thankful I did not catch the She and  Her CatWhen Somebody Loved Me AMV in real time.  The announcer was blubbering after that one aired, and I too could not keep it together after I watched it later on. The creator put in the description on YouTube that they wanted to make people cry….they succeeded!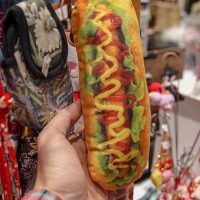 Once I hit the vendor hall, my weakness was back in full swing: blind boxes. There's a new set of Kirby blind boxes where if you collect all the boxes in the set, you can create an entire café scene of Kirby items. Then to the dismay of my finances, there's also a similar café blind box series of Pokémon as well. They are both made in the same size, so I know I can mesh the two together for the ultimate adorable café set-up. Have mercy on my soul…and my wallet. Also, I'm quite thankful Psycho Donuts made an appearance in the vendor hall since their downtown San Jose location is currently under renovation. Hopefully they'll be back up and running next year alongside fan local food favorites such as Boba Bar, La Vic's, Pizza My Heart, and Iguanas. Of course, who could forget all the hot dog and ice cream carts right outside the convention for a quick bite! The hot dogs always smell so good, it's hard not to give in every time you are walking by!
The gaming hall changed up a bit this year. There were nice additions such as a stage and a set up to play Jackbox games along with a more organized area for PC gaming and console tournaments. However, the arcade set-up changed drastically and it left other feeling disappointed. They did away with all UFO catchers and claw machine games which was disheartening since they made you feel like you were in a small Round One when playing. Instead, they put all arcade and rhythm games together and made them free to play. The lines were much longer since the games were free. Also the rhythm games were squished close together so when I played DDR, it was hard to stay on track since I was hearing so many other songs all at once. I wanted to keep playing, but I couldn't get into it in those circumstances.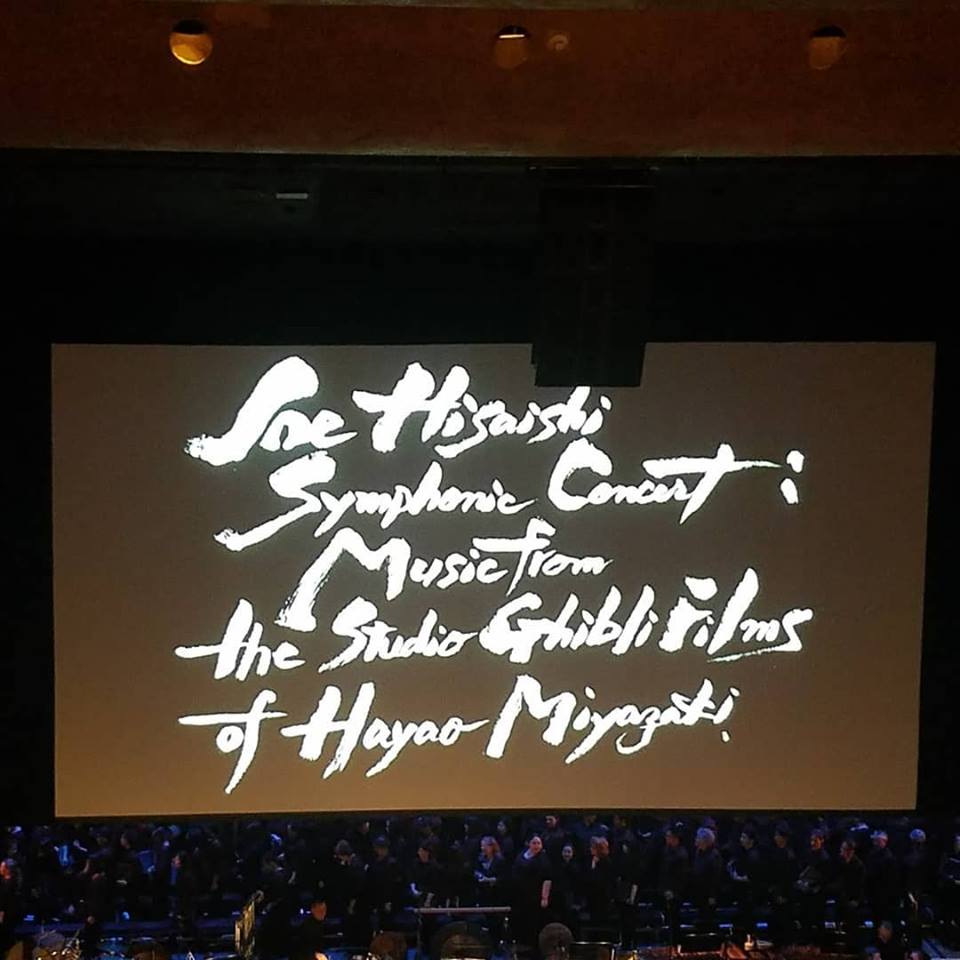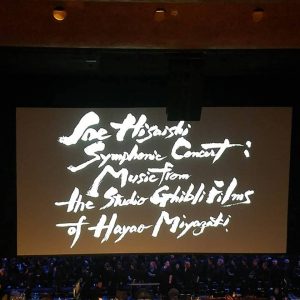 One of the most treasured convention moments I'll probably ever have was FanimeCon being able to partner up with Joe Hisaishi to have multiple concerts of his Studio Ghibli compositions. Originally there was supposed to be one concert the entire weekend, but that expanded into two concerts each day of the convention since it was so highly demanded. After going to the concert, it was no surprise why. It was so emotional and special. During the Castle In the Sky pieces, a local high school marching band came in and provided the instrumentals instead of the orchestra. Since they performed along the aisles and hallways of the performance hall, the music really jumped out at you. Very fitting for the movie since it's so exciting from start to end. Hisaishi's daughter, Mai Fujisawa,  also provided vocals for Spirited Away and Princess Mononoke songs. When Hisaishi performed his piano solo for Spirited Away, at the end of the piece you could see him tearing up on camera and I too cried from the emotional piece. I told myself I wouldn't tear up again talking about this, but here I am, eyes watering. 
Among other events I got to experience, I was so happy that Gaia Online had a panel I could attend as well. I still visit the website daily and was giddy to know I wasn't the only one. The Gaia Online staff shared upcoming additions and fixes they provided for the website. This includes an updated mobile app and games to go along with it. I'm very excited to see the new app and give it a shot, along with getting hopelessly addicted to their mobile games. The staff is still so passionate after all these years and as a fan who's just as passionate, it only fuels my excitement!
FanimeCon is always such a fun ride, and I'm already counting down for next year. Here's to your upcoming 25th anniversary, FanimeCon!
Check out some amazing FanimeCon 2018 cosplay pictures below!