Idea Factory International Press Event 2017 Recap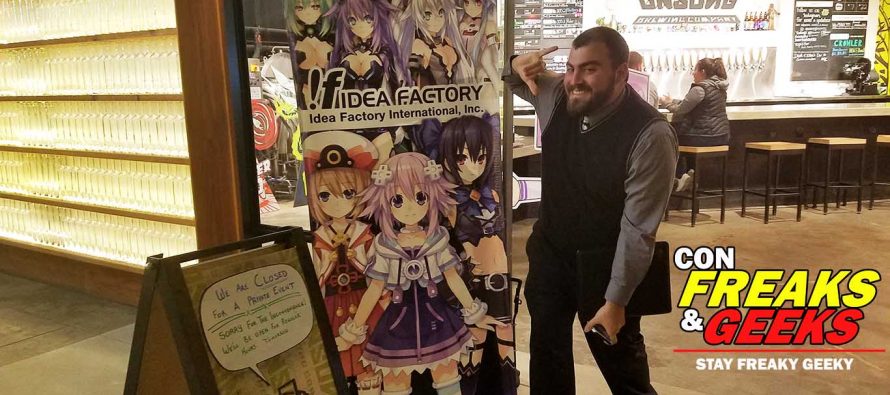 Two weeks ago, Will and myself were invited to Idea Factory International's 2017 press event at the Unsung Tavern in Anaheim, California. What an experience it was! Being from Arizona, I was excited to make the trip out for the night to see what IFI had in store for us. The night was filled with announcements, hands on demos, and meeting with the staff of the company. Anyways, on to the announcements!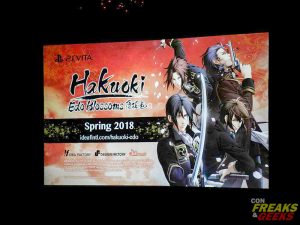 There were three major announcements made in the presentation. Otome game fans rejoice! Hakuoki: Edo Blossoms is coming out for the Vita in Spring 2018. This title in the series features a new corruption system that looks super interesting and it is something to look out for. Idea Factory International also confirmed that Cyberdimension Neptunia: 4 Goddesses Online will be coming to Steam on February 2018. This version will mostly be a port of the PS4 version (check our my review here) with some new settings added for the Steam edition, including mouse and keyboard support.  Then came the announcement I was probably the most excited for: Megadimension Neptunia VIIR. It's due out out in Spring 2018.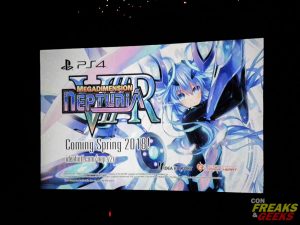 Following the announcements and amazing dinner IFI provided, the staff shared an hands on demo for Megadimension Neptunia VIIR. I've been following the series from the very beginning, so being one of the first people outside of Idea Factory International's staff to try the game out made this trip worth it. I tested out all there was to do in this demo starting with the VR aspect of it. Most of the VR in this title comes from a separate mode that allows players to interact with their favorite goddesses through a series of conversations in VR. In the demo the VR scenes were in Japanese, but we were told that these scenes will be dubbed in English. It seems like the only parts that are actually full VR are these interaction, but that's not a bad thing. In the modes that don't fully use the VR features, it seems to give the game more depth while looking and feeling better than the previous game, Megadimension Neptunia VII. Needless to say, I am looking forward to when this game actually comes out so I can fully experience everything.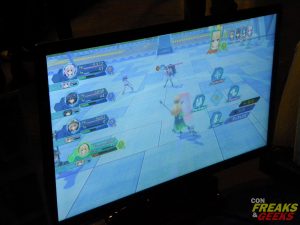 This game has cemented my desire purchase a PlayStation VR. Apart from the added VR features, the game has a new battle system making it almost like a brand new game rather than just following the same plot of Neptunia VII. The battle system seems to be a call back to the earlier games in the Neptunia series with elements of the current games mixed in. Movement in battle works the same as it does in the previous game for attacking; however instead of mashing through your combos, you have a set number of skill points to use when you are attacking. Once you set your combo strings up all at once, you'll then watch it play out. SP is also built during battles. It seems like the guard gauge has been taken out as well, but that is something I will confirm when I get my hands on the game this spring. I personally like the changes to the battle system and it will make it feel like I'm playing through a brand new game.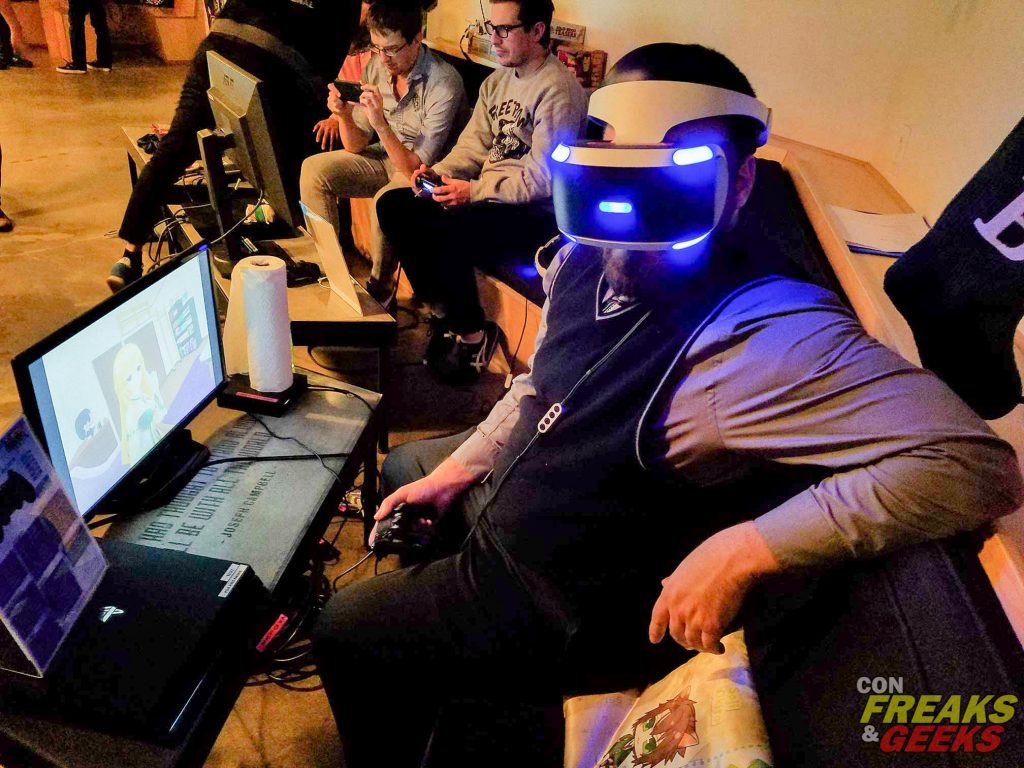 Thank you Idea Factory for the amazing time and giving Will and myself the opportunity to have a hands on experience with your new titles! I look forward to the wonderful year ahead!
---
---
Related Articles
According to SuperData Hearthstone now earns Blizzard 20 million in revenue each month. The digital card game has surpassed the wildly
Insane-Comics continues to show there is no slowing down as they announce an exclusive partnership with Broken Heart Productions:
The year of sweat. Temperatures of the desert and the humidity of the coast brewed some of the toastiest weather