The Letter 44 Issue 9 Review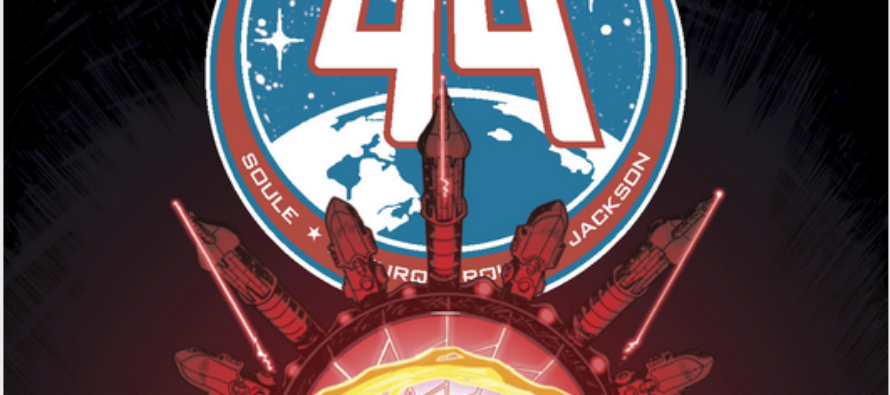 The Letter 44 #9
Written by: Charles Soule
Art: Alberto Jiménez Alburquerque
Published by: Oni Press
Space: the final frontier – this is the story of the mighty vessel: The Clarke! Well, not just the ship but a heavy dose of political intrigue and alien peril. Aboard the Clarke you will find a motley crew replete with a Stan Lee look-alike.
Issue 9 of the Letter 44 centers around two threads: primarily the political intrigue and latterly the more perilous danger in space from the looming threat from alien craft, the Chandelier. The mix of science fiction and political wrangling is not a new concept and generally requires careful handling to maintain the necessary impetus of the story. Overall, The Letter 44 is a little loose – both in story and art. The premise is fine but the handling of the story errs on the ponderous. Likewise, the art does have some good pointers but suffers particularly with expression. One of the main problems is a section of 3 splash pages. I understand why they were done in this manner – mainly for visual impact – yet, this could have been achieved better in the span of a single page. As it is, this section of pages damaged the overall quality of the book.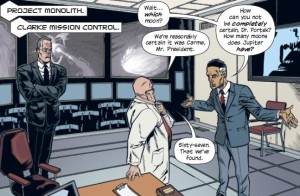 The better elements of the book focuses around The Clarke and her crew; the perilous situation the crew face (of not being resourced sufficiently to reach Earth again) adds a slice of melodrama to the already mystery of the Chandelier.
In opposition to this is the first few pages of the issue – the political shenanigans, maneuvering and plotting. It takes a lot of words and several pages to deal with this and the effect drags somewhat.
It would have helped to have some levity in the story, nothing too heavy that detracted from the main thrust; rather a few, light touches to lessen the weight of the book.
The culmination of the issue arrives right on time, ably terminating the book with a sufficient cliff-hanger. There are some good elements to the Letter 44 but with them there are weaknesses. The consistency of the art needs some attention, the panels could be more appealing.
Overall Score:
4/10
Joseph K.
I write, therefore I am. well, in between manic bouts of computer programming, being a parent and supporting the indie comic scene I try to dabble in laying down a few coherent sentences every once in a while.
---
---
Related Articles
Comic Book Reviews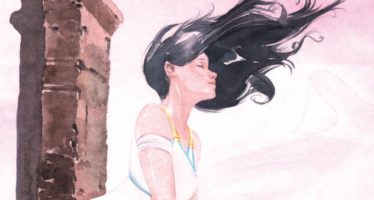 The Legend of Wonder Woman, #1 Story and pencils by Renae de Liz Inks and colors by Ray Dillon
Comic Book Reviews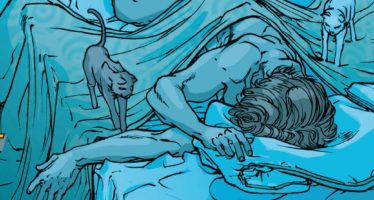 All-New X-Factor #5 Marvel Comics Written by Peter David Art by Carmine Di Giandomenico First of all let it be
Interviews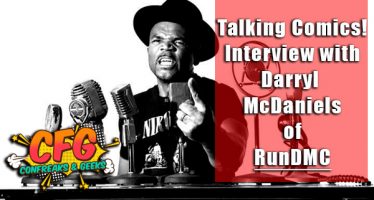 At the 2019 San Diego Comic Con, I got the amazing opportunity to talk comics with another legend. I was