When I moved to Seattle, one of the very first things I did was get a membership to the the Museum of Pop Culture and proceeded to go there nearly every weekend for the first few months. The MoPop is the go to destination for anyone who is a fan of pop culture, whether it be movies, music, or video games. The museum is stuffed with memorabilia from your favorite sci-fi, fantasy and horror films, rock musicians, and even has an indie video game exhibit. As impressed as I was with the museum when I first went, the MoPop has outdone itself with its newest and largest exhibit to date, MARVEL: Universe of Super Heroes.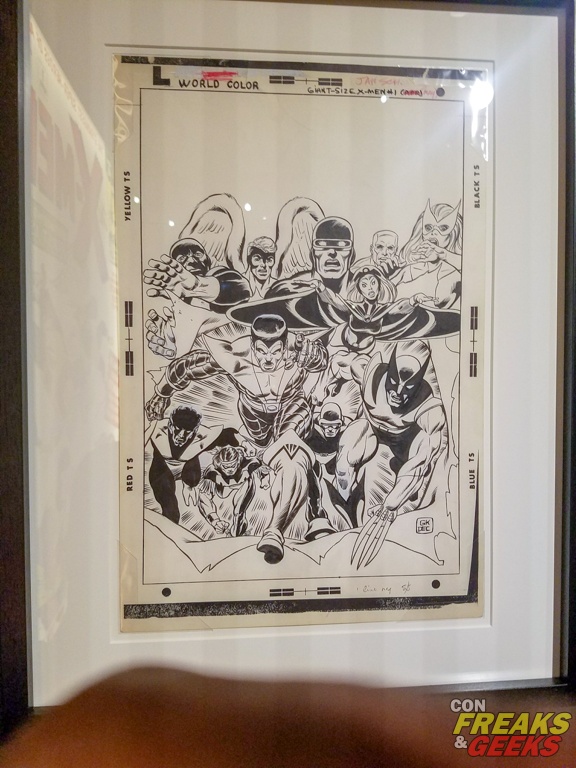 The Marvel exhibit is a remarkable journey into the history of Marvel comics. The exhibit opens with a 7-minute video about how Stan Lee and Jack Kirby revolutionized the comic book industry, turning it from a struggling artform during the comic-scare era, into one of the most influential artistic mediums in the world. Guests then journey through the halls of MoPop and explore the history of each of their favorite heroes with original and rare artwork and comics. Such as the coveted Marvel Comics #1 (valued at $557k) and Amazing Fantasy #15 (the first appearance of Spider-man). Original artwork from Flash Gordon, Daredevil, X-Men and more are also on display for comic book nerds to drool over. I will admit that I stood in front of Giant-Size X-Men #1 original ink drawing by Dave Cockrum far longer than was necessary. Seeing the pen strokes, the amount of detail, and even the errors that went into these original pieces is a thrill for comic book fans and artists alike.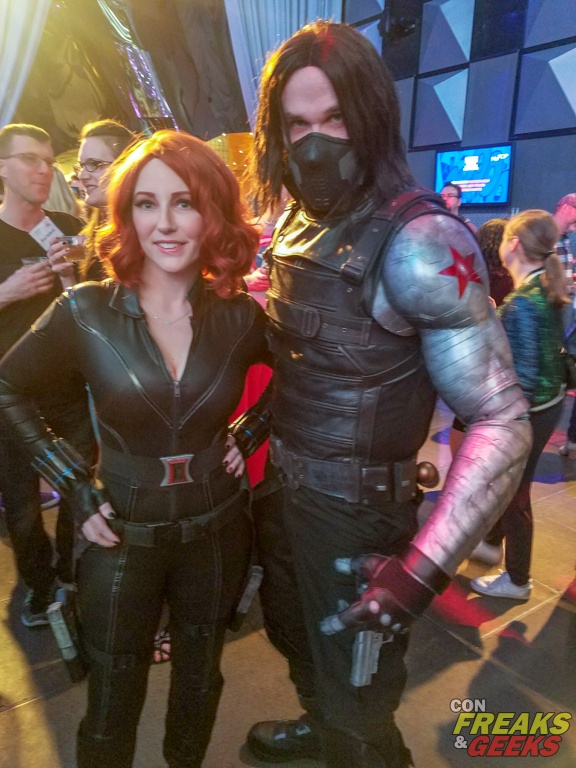 The Marvel exhibit also heralds the 10 year anniversary of the Marvel Cinematic Universe. It's hard to believe that ten years has passed since the MCU launched with Iron Man in 2008. The MCU has influenced so much of popular culture, that it feels like it has existed forever and this exhibit reflects the importance of these heroes to our modern mythology. Numerous costumes and props from the MCU films are on display and it is surreal to see many of these costumes in person. There are costumes from Black Panther (Okoye, Black Panther, and Shuri), three sets of Iron Man armor (Mark I, Mark III, and Mark XLII), Captain America and the Winter Soldier, Gamora and Starlord, the bust of Groot, and so much more.
In addition to the artwork, costumes, and props, the Marvel exhibit features three photo ops including a couch with the Fantastic Four's Thing (keep an eye on the window – every so often other super heroes and villains fly by), a crouching Black Panther statue, and an upside-down Spider-man. There is also an impressive Iron Man VR game where guests can suit up as Iron Man in a virtual environment and practice target shooting in Tony Stark's lab.
The MoPop kicked off this extraordinary Marvel exhibit with a VIP reception and Members party that included special guests, actor James Marsters (The Runaways, Buffy: The Vampire Slayer) and G. Willow Wilson, writer of the critically acclaimed Ms. Marvel comic featuring Kamala Khan. Fantastic DJ sets by Pete Rock and Fresh1 got people moving and the festive atmosphere was topped off with spirited dance performances by local hip-hop crew Massive Monkees. There was also a red carpet where guests were treated to photo ops with Black Widow and Black Panther.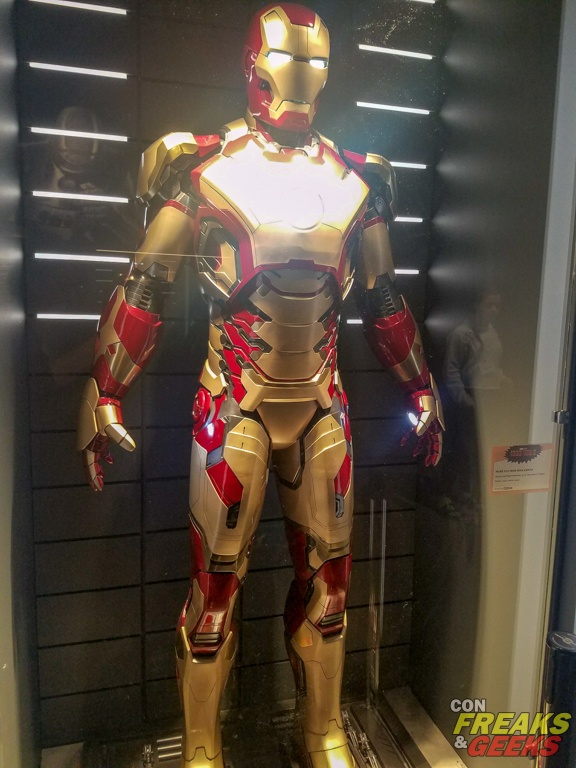 The Marvel exhibit officially opened for the public on April 21 and during opening weekend the MoPop had plenty of fun things to see and do in addition to viewing the exhibit. There were two photo areas where guests could take pictures with Iron Man, Black Widow, Spider-man, and Black Panther, and an arts and crafts area where kids could create their own super hero and post it on the wall. In the JBL Theater they played Captain America: Civil War, which provided a nice escape for guests who need a place to rest their feet. There were Marvel-themed cocktails in the Culture Kitchen and happy hour drink specials in the evening.
And of course, there are all the other marvelous exhibits at the MoPop to enjoy such as the horror exhibit, Scared to Death: The Thrill of Horror Film, Nirvana: Taking Punk to the Masses, and Star Trek: Exploring New Worlds (which will be closing May 28th).
MARVEL: Universe of Super Heroes runs until the end of 2018, so if you need a reason to visit Seattle, besides great food and great music, this is it!