Nintendo kicked off their Digital Event with another funny skit: Nintendo executives Satoru Iwata, Fils-Aimé, and Shigeru Miyamoto in puppet form. Following some silly antics, they eventually transform into Star Fox puppets, seguing into the first official trailer for Star Fox Zero for the Wii U. The trailer showcased the new land walker mode as well as gyroscope aiming. The game is co-developed by Nintendo and Platinum Games (Bayonetta 2, The Wonderful 101). Nintendo reportedly decided to forego an online multiplayer mode in favor of having the game run at 60 frames per second. 
Next up was a blurb about Super Mario Maker and the series' 30th anniversary, followed by this trailer. This will be Nintendo's marquee title for the holiday season since The Legend of Zelda is delayed until next year. 
This was followed up with Skylanders SuperCharger, which features a unique collaboration between Nintendo and Activision: Donkey Kong and Bowser toys that serve as both Skylander and amiibo NFC figurines. The figurines will be bundled included with the game and will be released on the Wii U and 3DS on Sept. 20.
Nintendo continued the family friendly fare with a series of 3DS spin-offs and ports. The Legend of Zelda Triforce Heroes on the 3DS is a co-op (local and online) game for up to three players. The main gimmick in this game is that Link can change into various outfits that each have unique abilities. The trailer for the 3DS version of Hyrule Warriors, which was revealed last week, was shown next. It's an exact port of the original game with all the DLC plus new Wind Waker characters, Tetra and King of the Red Lions. If you own both versions, you can transfer the Wind Waker characters from the 3DS to the Wii U version.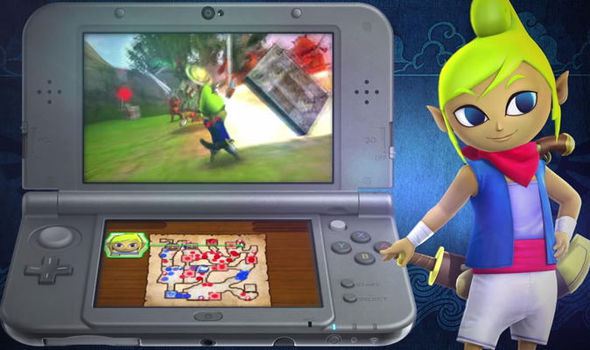 The next spin-off on display was Metroid Prime Federation Force, a 4 player co-op shooter. It looks like the spiritual successor to Metroid Prime Hunters on the Nintendo DS. Also included with the game is the 3 vs 3 Blastball mode, which Nintendo describes as a "sci-fi sports battle." The game will be primed for release in 2016. 
Continuing the lineup of 3DS games was the official English trailer for the newly titled Fire Emblem Fates. Unfortunately, it's the same trailer that Nintendo has shown in previous Nintendo Directs, only this time with an English dub. No news regarding how Nintendo of America will handle its release, so it remains to be seen if the title will be released in two parts with DLC like in Japan. Like a majority of the titles presented, it's due out next year.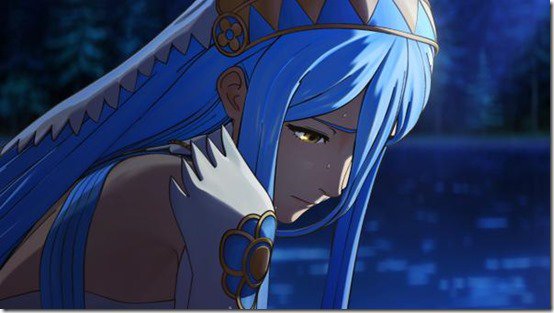 Finally shifting back to the Wii U, Shin Megami Tensei X Fire Emblem also had its official English trailer on display. The game is co-developed by Intelligent Systems and Atlus.  Fans of the Persona series will feel at home with the game's combat system, which involves exploiting elemental weaknesses. Characters from the various Fire Emblem series like Chrom serve as support characters that can be summoned to battle. The j-pop centric RPG will be released in 2016. 
The next Wii U RPG on display was Xenoblade X Chronicles, an MMO style, offline RPG and spiritual successor to the critically acclaimed Xenoblade Chronicles. Unlike its predecessor, the main character is an avatar created by players. It's scheduled for release on December 4th. 
Nintendo returned to its family friendly side with a pair of Animal Crossing spin-offs.  Unfortunately those waiting for a full fledged Wii U version of Animal Crossing will have to wait a while longer. The first game is Animal Crossing: Happy Home Designer for the 3DS, a home decorating sim that makes use of Nintendo's upcoming NFC cards. It's due out Sept 25.  Animal Crossing: amiibo Festival for the Wii U is a Mario Party style collection of mini-games that makes use of the upcoming Animal Crossing amiibo lineup. Hopefully these will be much more easier to find than the Super Smash Bros. amiibo. It's due out this holiday. 
Yoshi's Wooly World and its adorable yarn amiibo lineup was given a segment, showing the various patterns that can be imported into the game via amiibo. This gorgeous 2D platformer will be one of Nintendo's headliners this fall. 
Yo-kai Watch from Level 5, the huge Japanese Pokemon style hit, is finally getting an American release on the 3DS in Fall 2015.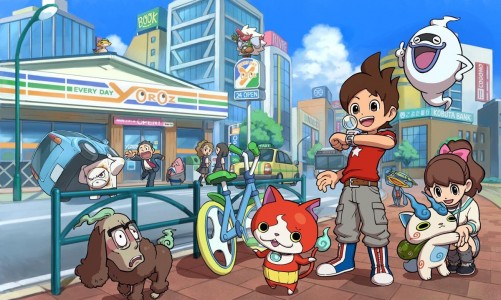 Mario & Luigi Paper Jam is the latest Mario RPG that mixes Paper Mario aesthetics with the slapstick comedy of the Mario & Luigi series. This unique blend of both universes promises a lot of clever puzzles and comedy. It is also slated for a 2016 release on the 3DS.
Mario Tennis: Ultra Smash is the latest in the popular sports series and will hit the courts this holiday season. The characters can turn into giant sized versions of themselves for extra, ultra powerful serves.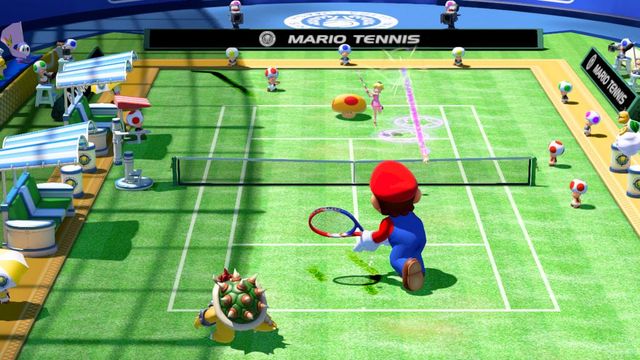 Continuing the anniversary theme, the last thing on display was more Super Mario Maker. Nintendo closed off with a video montage of fan submitted, Mario themed musical medleys, ending with legendary Nintendo employees Takashi Tezuka, Koji Kondo, and Miyamoto jamming on their instruments. Fans are encouraged to submit their videos at http://supermario.nintendo.com/lsm/index.html. 
Overall, this year's Digital Event was a disappointment that relied too much on existing announcements and spin-offs; Nintendo played some of its cards too early and didn't showcase its unique third party exclusives such as Fatal Frame: Maiden of Black Water and Devil's Third. Also notable was the absence of The Legend of Zelda for Wii U, new Pokémon titles, the Pokémon fighting game Pokken, exclusive New 3DS games, and the mobile phone apps Nintendo plans to release this year.  It'll be interesting to see whether Star Fox Zero and Super Mario Maker can really carry the Wii U through the holiday season.