Published by Aspyr
Developed by Bloober Team
Reviewed on Switch (also available on PlayStation 4, Xbox One, and PC )
Observer is a cyberpunk horror game from the creators who brought us Layers of Fear. It is set in a dystopian future of 2084, a setting that seems quite familiar if you have ever watched the movie Blade Runner. The Game looks and feels almost spot on to what I felt Bladerunner would look like as a game. You play through the story as Daniel Lazarski. Daniel is voiced by none other than Blade Runner's Rutger Hauer which brings you even more in touch with the sci-fi world.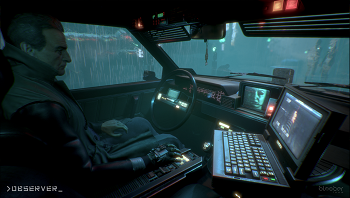 Daniel is a detective and is what the game's title is, an Observer. An Observer is a person who has been modified with implants to enter a person's mind to solve cases and look for clues in the real world. It reminded me a lot of Inception as the world in a person's mind would change and often sometimes create nightmares for you. This is where the horror in this dramatic game comes into play as the minds you often enter are the scum and villainy of the world.
The main story of Observer has you set out on a case to find your son who has long been missing. You wake up in your vehicle and receive a call from dispatch asking if you have taken your meds. Being an Observer has its setbacks as well as you can only go so long without taking a drug called Synchrozine that helps get you back to normal. Without taking your meds, the game becomes very glitchy as we see through the eyes of Daniel. As you play thru it, you will find plenty of Synchrozine, but taking too much can also be harmful.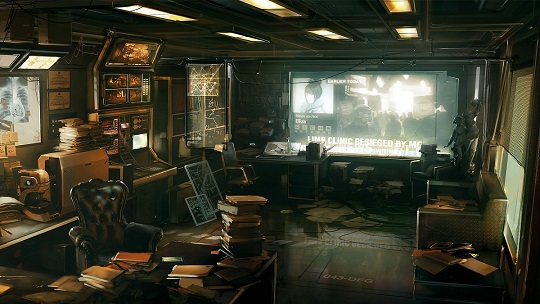 As you make your way to the first location in Observer, you play in first person view and notice you have a sort of radar that can shift to two different views similar to Detective Vision in Batman Arkham Ayslum. The first view lets you see bio-hazard matter such as blood, waste, and skin to help you solve the crimes. The second view lets you see all the mechanical and electrical side of the world to help you find such things as hidden switches. The gameplay is quite simple as you make your way around the apartment complex, from talking to tenants to solving side quests throughout the complex.
The world of Observer is filled with beautiful neon signs and glowing lights. Observer really captures the feel of something straight out of the sci-fi film genre. Observer does get a little choppy and has performance hiccups. The resolution is noticeably blurry and the frame rate is not great in handheld mode. It looks and performs slightly better when in docked mode. The overall performance is slightly disappointing considering Layers of Fear ran fairly well on Switch. It's hard to recommend this version over the other console and PC versions because of the technical issues.  Other than that, Observer really looked amazing with gorgeous detail in every room. There's nothing else that captures an amazing cyberpunk vibe in first person on Switch, so if it's your primary console, this is still a universe worth visiting.
When you use your Dream Eater augmentation to enter into someone's mind, the game ventures into the horror aspect. Observer then changes into something like PT as you go through the mind of whoever you entered and see what darkest dreams or desires they can come up with. Your goal is to often try and find that piece of information that they couldn't tell you in the real world. For me the scare factor just wasn't there and at times you are forced into playing hide and seek with some creatures inside before you can move on.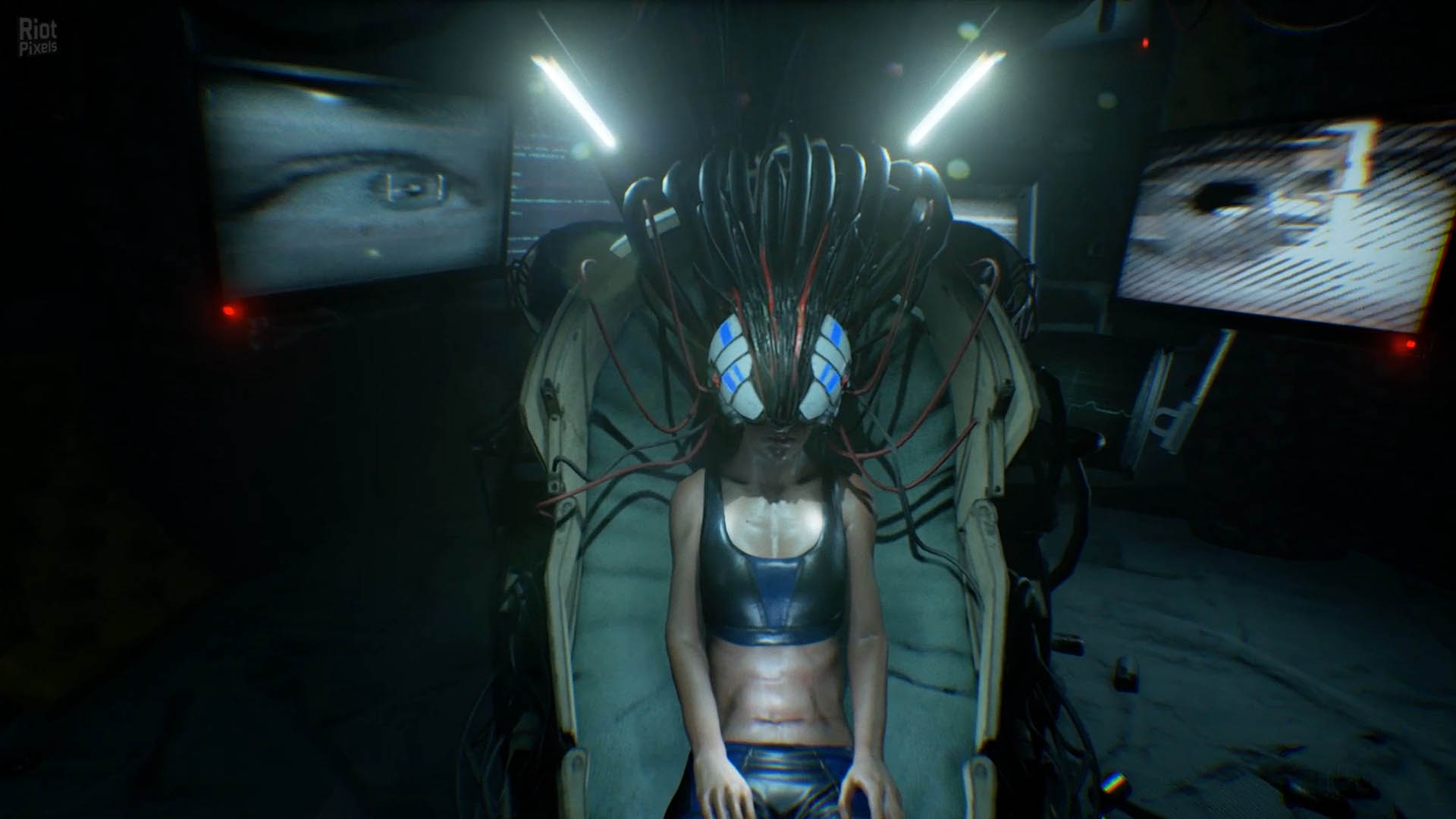 The music in Observer is composed by Arkadiusz Reikowski who is absolutely amazing. The music I swear at times felt like it came right from the Blade Runner soundtrack. The atmosphere Reikowski sets with the music alone feels authentic, whether you're being chased in someone's mind to investigating activity all over the apartment complex. The music definitely brought that creep factor to the game.
Overall, Observer is a very decent entry into cyberpunk horror genre. It'll take about 7-8 hours to complete depending if you want to complete or skip the side quests. The voice work of Rutger Hauer is absolutely phenomenal and I would recommend playing it just to hear him narrate the entire game. Being able to bring this cyberpunk gem with you where ever you go, even on a moody rainy day, is a plus for Switch gamers, too.