Phoenix Fan Fest 2017 | Convention Report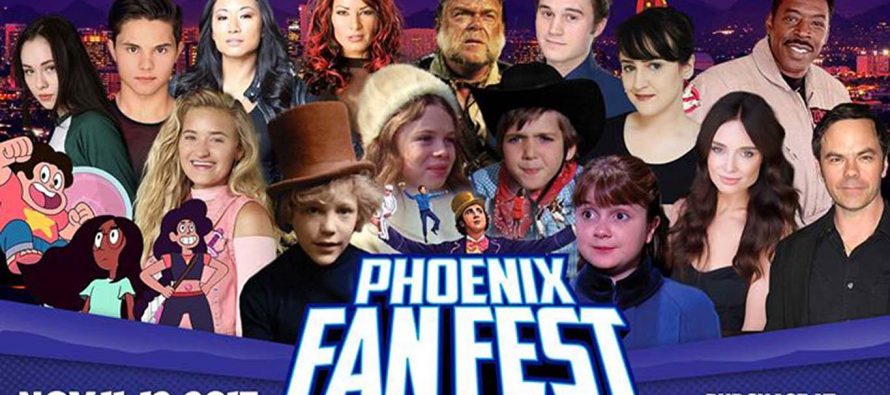 I was able to have another fun experience at Phoenix Fan Fest at the Phoenix Convention Center this year. This event was full of Steven Universe fun for me. I was even able to get a great photoshoot in the upper part of the convention center and since this convention is a little smaller, the photoshoot felt very intimate and special. Of course, the best part of cosplaying is little kids asking you to take a picture with them. That's a Christmas morning type feeling and I love it.
Once I headed downstairs to the vendor hall and artist alley, it was almost the same size as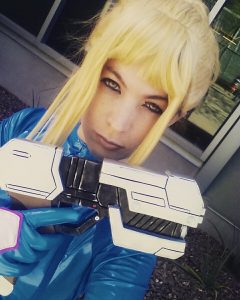 Phoenix Comicon's regular convention; it has grown so much since the event was hosted at University of Phoenix Stadium! Since the voice actors who play Steven, Connie, and Stevonnie were there, local artists took the hint and there were so much adorable Steven Universe creations for purchase. Walking through the whole vendor hall was a feat in itself, it was that impressive! It was all laid out and organized pretty well with aisles so large that I'm not even sure you could call them aisles. The walking room was incredibly spacious.

Once I had my fill of the vendor hall, the rest of my time was spent in panels. While I did thoroughly enjoy the panels I attended, only having curtains in between the panels areas forced the hosts of each panel to basically speak over each other. If you were not sitting in the first three rows of each panel, you heard basically nothing and that was very frustrating.

The first panel I attended was hosted by folks from Flagstaff. NAU's radio station, the Nerd Talk podcast, and Flagstaff cosplayer ShamedGeeky delved into the LBGTQ concepts in Steven Universe. Lots of topics were covered in great discussions, and my favorites were how Greg raises Steven without any toxic masculinity and embraces the feminine qualities Steven possesses. Another favorite is a big fan theory that Lars may be transgender, and how the color palettes of some of the gems are flags across the LBGTQ spectrum. Not only were LBGTQ concepts and themes discussed, but other mental health topics were covered including how one of the songs in the show actually shares coping mechanisms when you may not be feeling your best. The panel was fun, informative, and well rounded. Well done!

On Sunday I attended the Steven Universe Villain Panel. This caught my attention because it's hard finger an actual true villain in the show, and this was covered in the panel. Most of these characters have unwavering loyalty and are just following orders from a gem more powerful than them. Even with the newest season just starting, we still don't know much about the four big diamonds that rule Homeworld and how they possibly have a big grip on much of space.
The last panel I attended on Sunday was how Potterhead panelists talked about Steven Universe fusions. Fusions are one of my favorite parts of the show so discussing them in depth was a lot of fun and makes me realize how much I miss Opal and Rainbow Quartz. They wrapped up the panels with what fusions could be fun if they fused and I'm not opposed to Lapis and Peridot fusing…would anyone?
Aside from the sound issues with the panel room, I had great time at Fan Fest 2017!
---
---
Related Articles
Geeky News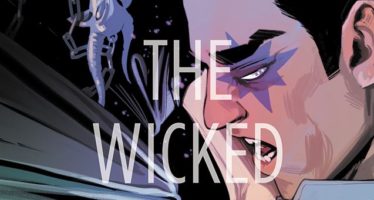 STAPLES VARIANT TO THE WICKED + THE DIVINE UNVEILED Issue #11 will feature an alternate cover by SAGA artist Fiona
Geeky News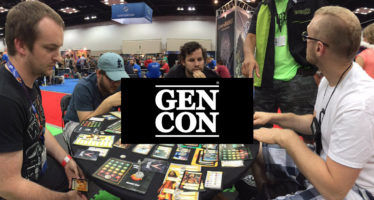 Once a year, Indianapolis gives up their convention center, nearly all of their hotels, and Lucas Oil Stadium to gamers
Convention Scene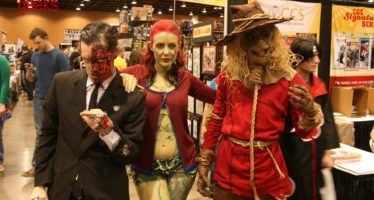 This past weekend was the 3rd annual Amazing Arizona Comic Convention in Downtown Phoenix. People from all the way from