My Hero Academic season 4 is coming soon! Anime Expo 2019, in collaboration with FUNimation, has all but left the fans begging for more! With the new season premiering this October, Anime Expo hosted an early premiere of the upcoming season's first episode for their 2019 attendees, along with interviews with voice actors Kaori Nazuka  (Toru Hagakure/Mt.Lady), David Matranga (Shoto Todoroki), Patrick Seitz (Endeavor), Ricco Fajardo (Mirio Togata), and Jason Liebrecht (Dabi), a surprise guest!
While the voices of our beloved heroes and villains don't know much of the upcoming season, many of them are hoping to get more background and major scenes with their characters to further explore their characters' personalities and motivations. Liebrecht and Matranga also mentioned possible interactions between their characters (Dabi and Shoto respectively) in this next season, riling up a fan base who believes there may be a familial connection between the villain and youthful hero.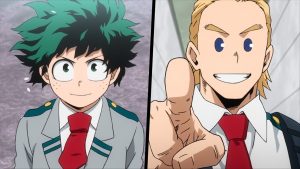 The episode itself proved to excite the crowd and lay the foundations for an action-packed new season. The season begins with a clash between Overhaul and the League of Villains. It ends in a gory encounter between the two powerhouses, before cutting to Izuku Midoriya, our protagonist. The young hero is requesting to start a work study with the hero Sir Nighteye, one of the brightest heroes of the time as well as All Might's former sidekick. All Might, wary of the young hero's ambitions, sends him to Mirio Togata, a member of the Big Three at UA and a sidekick to Sir Nighteye. Mirio warns Midoriya that getting the work study won't be easy, but agrees to introduce him to the hero to help him reach his goal.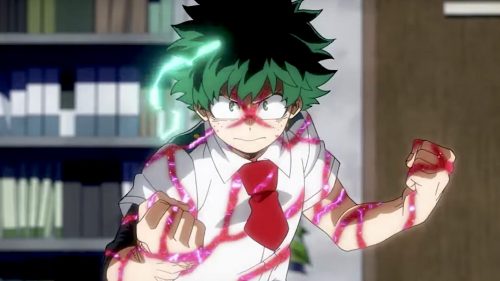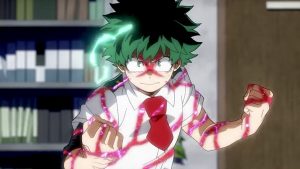 We soon find Sir Nighteye is a man who enjoys humor and will refuse to acknowledge anyone who cannot make him laugh. One of our first scenes with him even includes him punishing one of his sidekicks, Bubble Girl, for being without energy and humor by strapping her into a tickling machine. Midoriya, trying to impress the hero, attempts to make a humorous face by impersonating one of All Might's expressions, but the attempt fails and only makes Nighteye, an All Might fanatic, irritated. This leads to him giving Midoriya a trial; if he can take a small stamp seal out of Nighteye's hand in a certain amount of time, Nighteye will take him on for a work-study. The episode ends on a cliffhanger during the trial.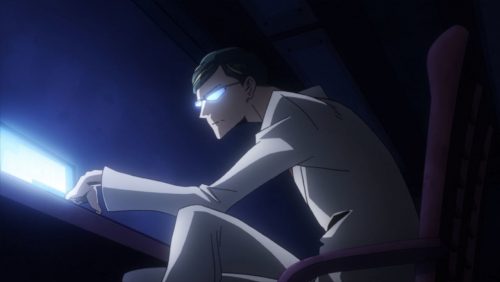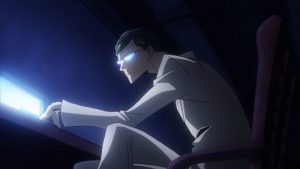 The episode left many fans excited for October and ready for the newest arc of My Hero Academia to begin. With the action packed first episode and juicy trailers, we're sure to receive another fantastic season full of adventure from the UA students as they work their way to becoming heroes. Until then, we can only keep going. Keep strong and Plus Ultra!