Sneak peek: Mythos Unlimited Comics presents Return To Armageddon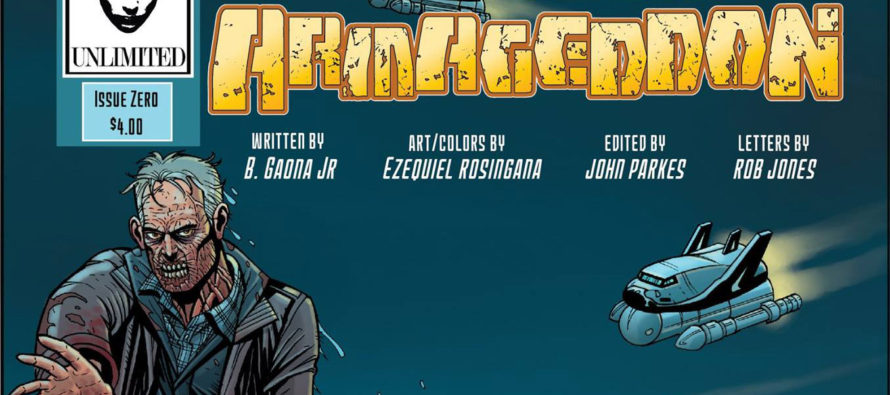 Back in 2015 here at the CFG, we were lucky enough to catch indie comics writer/producer/publisher Baleriano Gaona about his debut vampire comic: The Nobodies . Since then he's been busy working on his new title: Return to Armageddon. We've been lucky enough to grab the busy guy and he's given us the lowdown on the new book and some news on The Nobodies.

CFG John: "Following on from the deliciously vampire themed Nobodies you are working on Return to Armageddon. Can you tell us a little about the book?"
B.Gaona: "Without giving too much away, even though the title and content already do, it is a zombie-themed story set in the not-too-distant future that focuses on the survivors of a zombie apocalypse that we rarely see or hear about. Its a somber tale about returning home, wherever that may be, all the while dealing with zombies. hope that entices at least 1 or 2 of you to read the book :)"
John: "What has it been like having successfully produced your debut indie comic, taking the book to conventions?"
B.Gaona: "2015 was a whirlwind. It was crazy. It was a sort of validation that The nobodies and Mythos Unlimited were here! It was a great feeling when all of the loyal Nobodies fans showed up to get their copy and even have it signed. It was a surreal experience. I truly appreciate all the support for this book and this growing publishing company."
CFG John: "Your first book is a vampire story and Return… is a zombie story – do you have plans for any more monster themed stories?"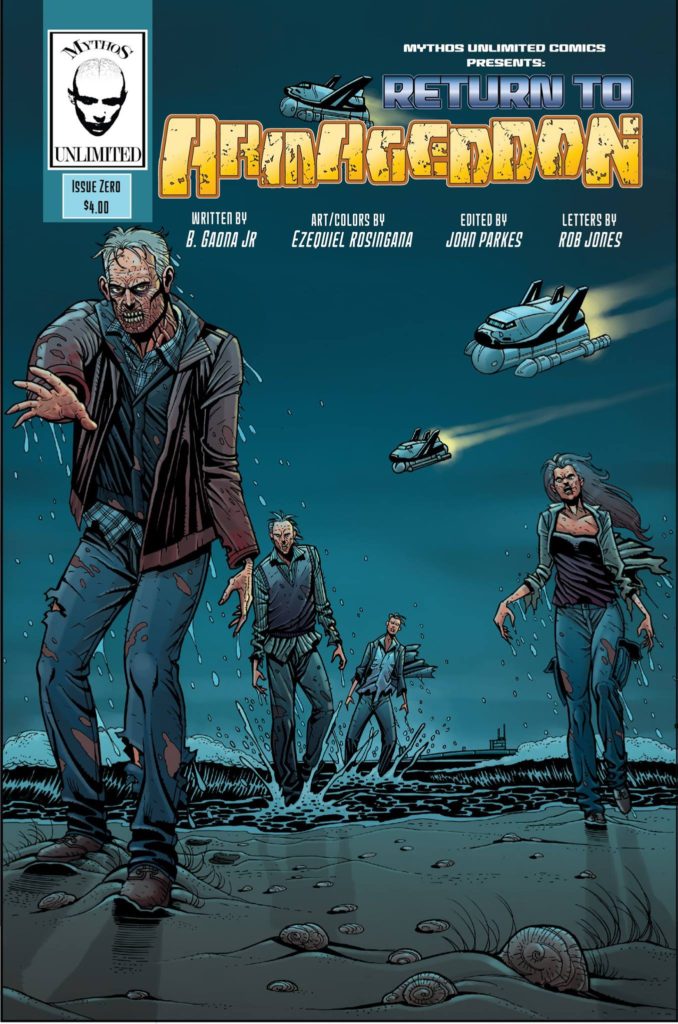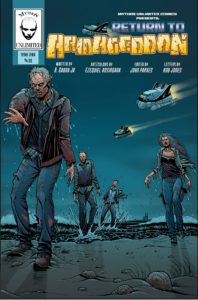 B. Gaona: "You know, it is completely unintentional that i am making myself so associated with monster/creature themed stories. But if the critics have any sort of praise for the stories i come up with, then maybe this is some sort of sign? Truth is that i have never been a "writer-on-demand," meaning that if someone asked me to immediately write, say, a blob story, i simply do not have that sort of talented mind that could produce anything worth reading on the subject. My mind does its own thing. Ill day dream about something, and then disgustingly obsess on it till it needs to be written down. But then again, who knows…?"
CFG John: "Looking at some of the artwork for Return… Ezequiel Rosingana really looks to be on a roll on this book. How have the visuals compared to how you envisaged when you wrote the story?"
B. Gaona: "The artwork has been absolutely stunning. The final product far exceeds anything that I thought was possible for this book. Rodolfo and I were immediately on the same page about the art for this book during the interview process. He came off as this methodically gifted artist that was so sure about what was right for this book that I could only agree with the direction to take this book. We had very little conversation about what needed changing. Really, it's been a pleasure working with him and hopefully we will get a chance at a sequel."
CFG John: "Going back to your debut book: The Nobodies. I understand that you are looking to progress with the second book in the series. When can we expect to see the eagerly awaited follow-up?"
B. Gaona: "Hope and hopefully are the only two words i can use when speaking about the Nobodies, but HOPEFULLY it will be at least halfway done by the end of the year. I HOPE to have it done in time for a couple of conventions that I want to release it at in 2017. It's hard predicting unforeseen events. But I CAN say that it IS in production. You guys have the first inside scoop. I encourage readers and followers to The Nobodies facebook page or the MYTHOS UNLIMITED page to keep up to date."
Stay tuned to the CFG for more inside scoops from the wonderful world of indie comics!  Here's an exclusive sneak peak at a from the new issue of The Nobodies (currently in production)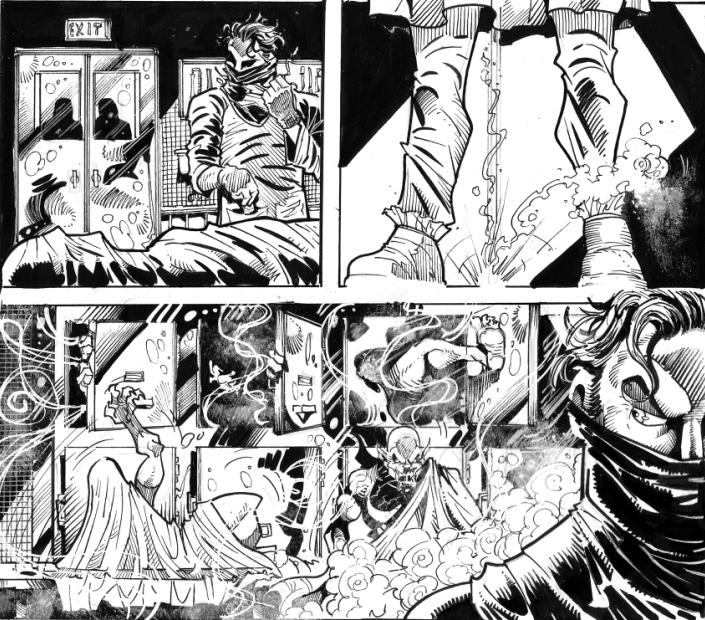 Joseph K.
I write, therefore I am. well, in between manic bouts of computer programming, being a parent and supporting the indie comic scene I try to dabble in laying down a few coherent sentences every once in a while.
---
---
Related Articles
Comic Book Interviews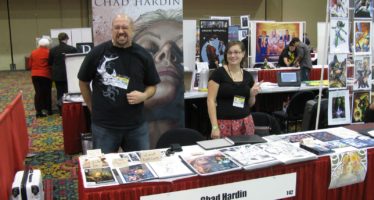 We had the privilege to bump into the artist of the new Harley Quinn series Chad Hardin. Come and listen
Comic Book Interviews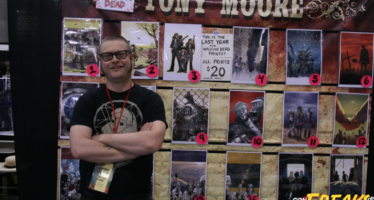 I had great time at PCC this year! Especially getting the chance to meet one of my all time favorite
Geeky News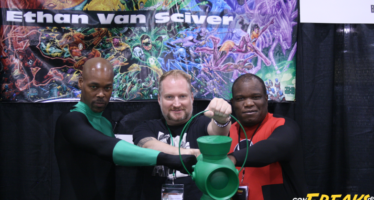 Chiba and Davies from The CFG coincidentally bumped into Ethan Van Sciver at Phoenix Comicon last weekend while dressed as