ConFreaks & Geeks attended IndieCade 2018 at the Santa Monica College Center for Media and Design, and we had an enlightening, inspiring, and exciting time. We played a wide variety of independently developed games and extensively spoke with their developers. The titles included traditional controller-based games, alternate control takes on existing mechanics, and brand new play experiences altogether. Here are some of ConFreaks & Geeks' memorable gaming experiences from IndieCade 2018.
One Hand Clapping by Bad Dream Games
With vibrant visuals and a unique control scheme, One Hand Clapping is a distinct take on the side-scrolling experience. Players hum, sing, or whistle into a microphone at different pitches in order to create platforms and solve puzzles. We were awestruck at how the game utilizes microphone input in many different ways. Trying out different pitches is an enthralling process that we eagerly anticipate revisiting.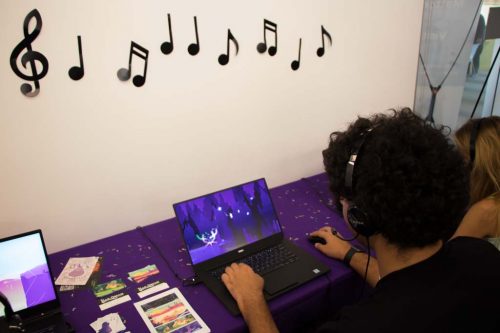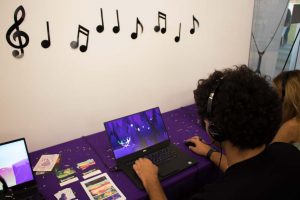 Ministry of Broadcast by Petr Skornok, Petr Melicherik, Dusan Cezek, and Sanja Cezek
Drawing inspiration from classic platforming adventures such as Prince of Persia and Flashback, Ministry of Broadcast is an exciting take on side-scrolling gaming. Its stark pixel art visuals, minimalist interface, and seamless storytelling result in a compelling platformer. The dystopian universe, punchy writing, and tight level design further accentuate its excellent craftsmanship.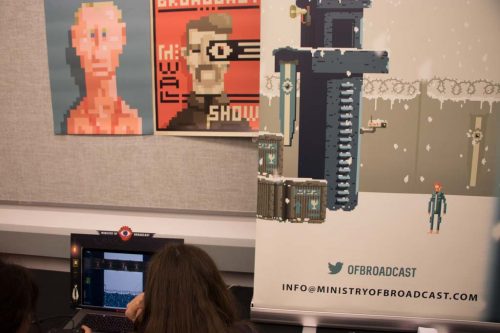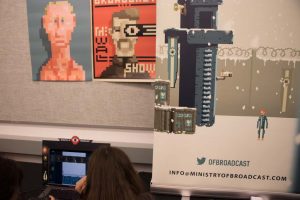 A Memoir Blue by Kevin Zeng and Shelley Chen
We loved this game's textless take on adventure gaming in which players encounter scenes full of interactable props. Each vignette is expertly timed and flows seamlessly onto the next, and the well-placed use of sound is simply marvelous. The storytelling is simultaneously surreal and relatable while feeling incredibly cohesive every step of the way.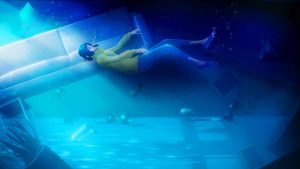 Mr. Wobbles and the Tangerine House: Spy E.Y.E. by The Marino Family
As the fourth part of a text-based adventure series, Spy E.Y.E. follows foster kids as they embark on an adventure to find their parents. Along the way, they have to make decisive decisions that often lead to branching outcomes. We enjoyed its playful passages, and the characters' upbeat nature is exciting to follow.
The Distance by Team The Distance
This co-op adventure involves two players helping each other in order to overcome obstacles together. The catch is that it presents platforming sequences in which each player can see obstacles and interactables that the other cannot, which requires verbal communication in order to make progress. With its ethereal art and impactful writing, the game discusses long-term relationships in a beautiful way.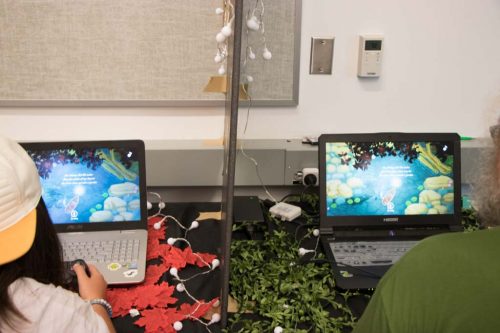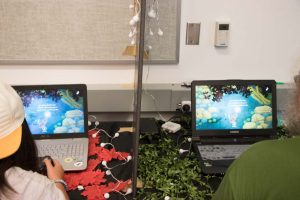 Lazer Mazer by Mighty Coconut
We initially wondered why a room corner was taped off, and we soon realized that it was intended for the augmented reality experience Lazer Mazer. With an iPhone in hand, we walked forward and turned around in order to navigate a dangerous laser-filled maze. Its simple mechanics are intuitive, challenging, and fair.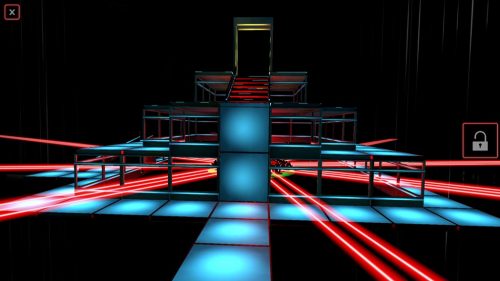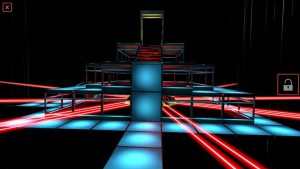 Blindfold by Tom Ackerman
We had a laugh-filled analog gaming time with Blindfold. Players choose a word and draw a card that dictates what actions to perform while blindfolded. The trick is that players can only score if their word is actually visible at the end of a turn, and naturally the cards encourage tearing, folding, flipping, and other ways to sabotage opponents.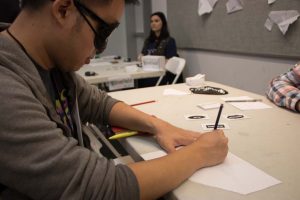 Puppet Pandemonium by Terence Tolman, Nicky Breshon, Dustin Harris, Simon Manning, and Kathleen Kamali
As one of the most bizarre but entertaining experiences at IndieCade 2018, Puppet Pandemonium is full of chaotic interactions that are difficult to encapsulate with written words. With puppets in hand, two actors voice zany off-beat dialogue that lead to frenetic button-mashing minigame fun for up to five players. The whole setup was bewildering but altogether amusing to experience.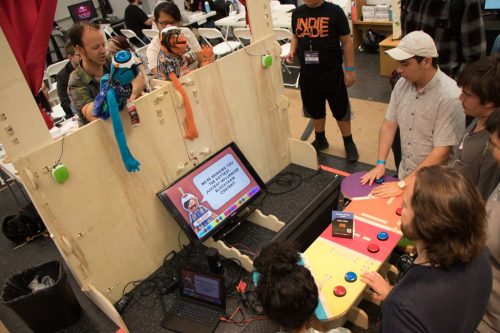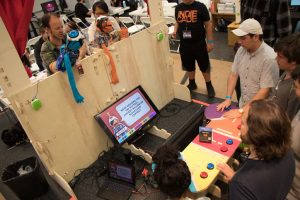 Tiny Trees by Michael Perce and Joanna Yu
We were enthralled by the idea of a competitive tree-building game, and the experience certainly did not disappoint. Players draw interlocking cards in order to build a tree that will result in the most possible points. These card draws can also strategically deny opponents what they may need. With plenty of variables to juggle, we believe the game will undoubtedly provide tree-building fun for everyone.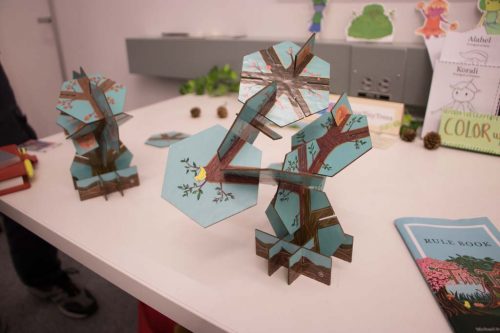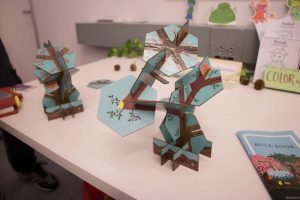 Shadow Brawlers by Team Guazu and IncaGames
With a distinct dichotomous art style, Shadow Brawlers provides a dynamic take on versus fighting and platforming. Players blend into the background depending on their chosen color, and getting the jump on the opponent while minding own position can be a tricky endeavor. While mechanically straightforward, the game's different stages and tricky situations will undoubtedly provide plenty of fun matches.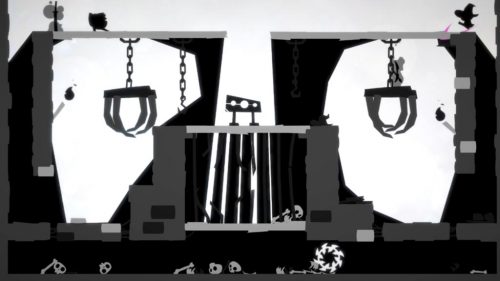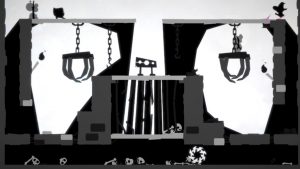 Mulaka by Lienzo
Steeped in indigenous lore from northern Mexico, Mulaka is a third-person action title that enables players to step into the role of a shaman. The lore is organically integrated into the game's mechanics, and the simple visual style is charming and beautiful. We enjoyed Mulaka's attention to detail and vast landscapes.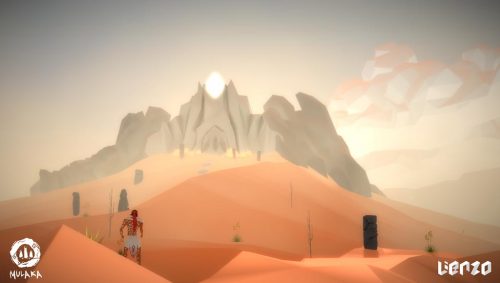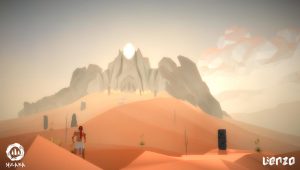 ConFreaks and Geeks had a blast at IndieCade 2018, and we wholeheartedly believe that it exemplifies blissful creativity and independent development. We are thankful to have had the opportunity to speak with so many talented developers.