With its colorful characters and familiar-yet-bizarre situations, Sanrio's Aggretsuko franchise has become explosively popular. Its 2018 Netflix debut depicts the red panda Retsuko and her hysterical antics. While ordinarily calm, she amasses so much work-related frustration that she engages in cathartic death-metal karaoke sessions. Aggretsuko's "Den of Rage" was a pop-up shop that took over San Francisco's Toto Concept 190, and it allowed patrons to enter the vibrant world of Aggretsuko. With numerous photo opportunities, show references, and merchandise of all kinds, the shop provided plenty to browse and enjoy. ConFreaks and Geeks thoroughly enjoyed the shop's visuals and displays, and we are more than happy to share our experience.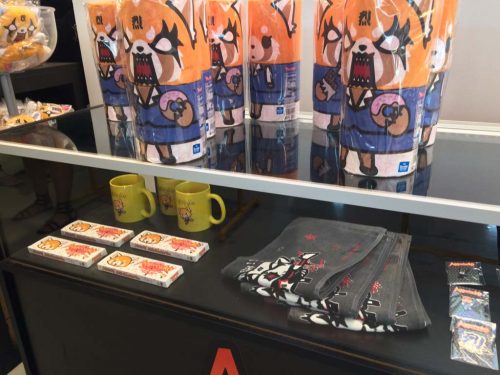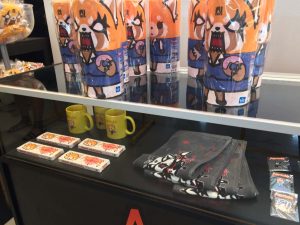 Every shop corner vividly showcased Aggretsuko's characters and set pieces. The front windows and the inside walls were filled with decals of Retsuko and her animal compatriots. One front wall was completely filled with overlapping shop posters. The back wall's projection screen displayed season footage, people showcasing apparel and other merchandise, and a teaser for the forthcoming Season 2 in 2019. Certain areas recreated the show's distinct settings. For example, a karaoke corner had couches, machine-themed wall decor, and a cluttered table. We had a fun time taking pictures with the numerous microphone and beverage props. Another corner recreated Retsuko's work desk with plenty of post-it notes, notebooks, show-related photos, and a calendar. We certainly felt we could enter the world of Aggretsuko through the shop's decor.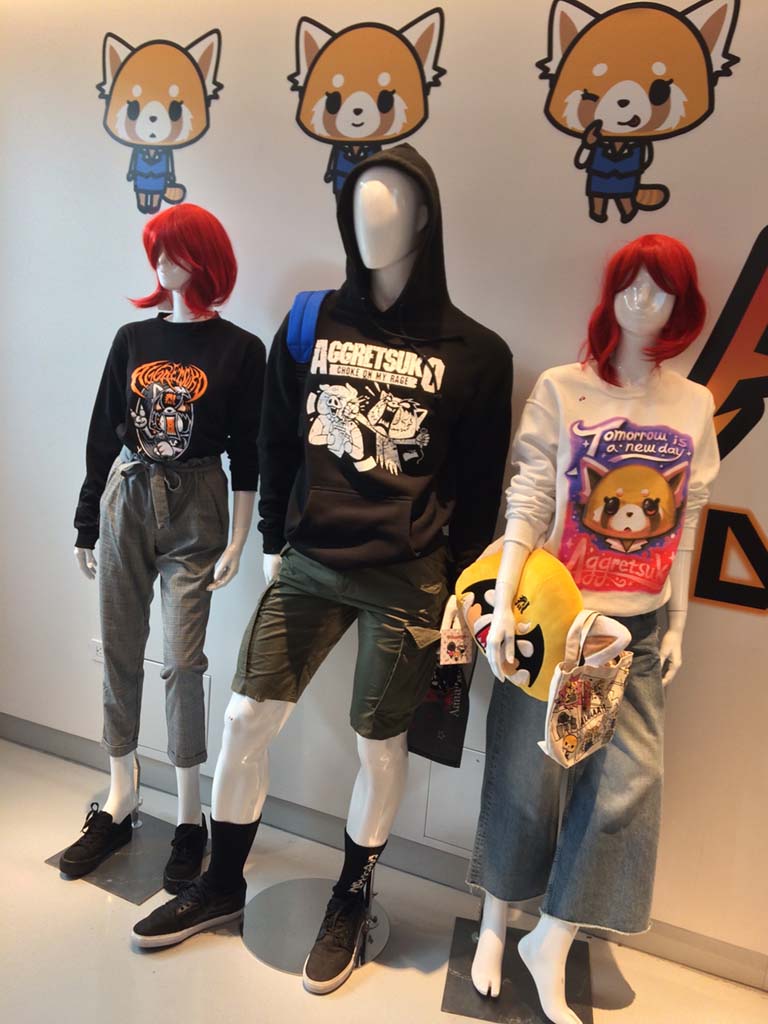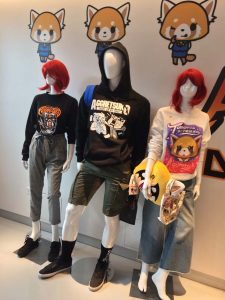 We were awestruck by the sheer variety of merchandise and items on display. From apparel to pouches to plushes, the shelves were decked with many items for sale. These items predominantly featured Retsuko, and many featured her "death metal" expression that appears whenever she is frustrated after work. With so much merchandise, every shelf fully displayed Retsuko's distinct colors of white, yellow, and blue. The apparel included hoodies and t-shirts that featured Retsuko's exaggerated expressions. Some shirts featured amusing show-inspired slogans. It was staggering witnessing a range of styles from straightforward text to chaotic swirling references to death metal band logos. Other items included pins, mugs, wallets, tote bags, and even chocolate bars. It certainly felt as if there was a piece of merchandise that could cater to anyone's tastes.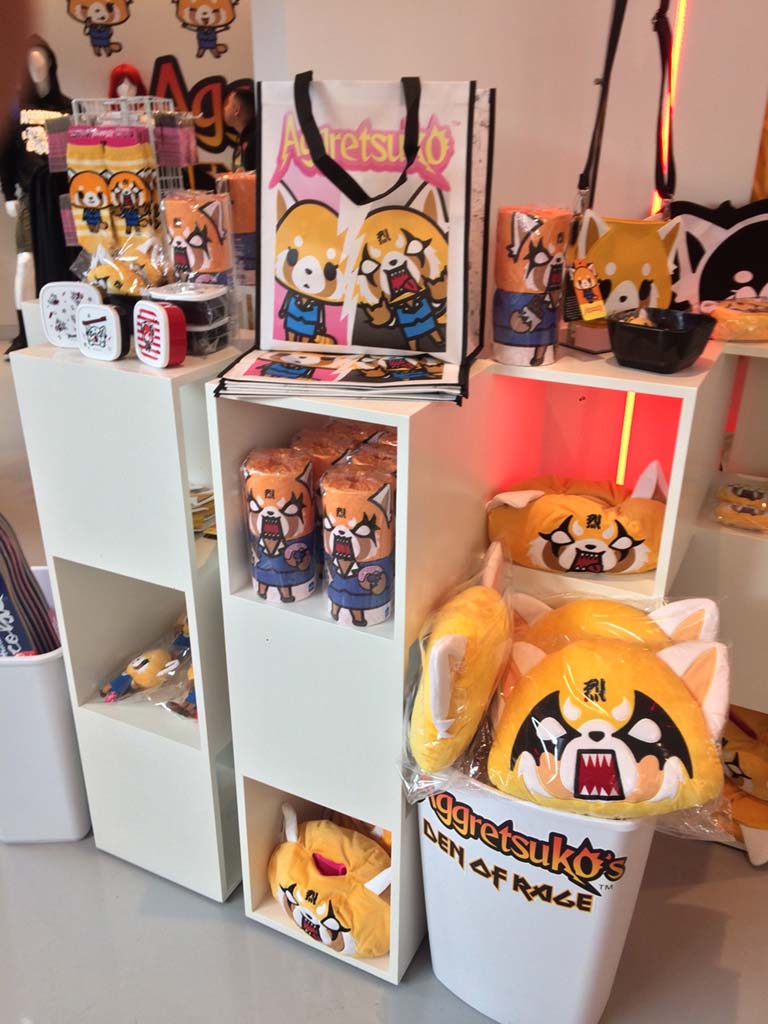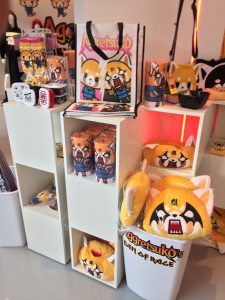 Another fantastic element is how thoroughly the shop used San Francisco's visual motifs in a way that made the event feel special. The posters expectedly displayed Retsuko and her friends, but the inclusion of the Golden Gate Bridge and cable cars certainly showed deliberate preparation and effort. As an aside, one poster shows Retsuko standing on top of a toilet, which was doubly apt given Toto's venue and the fact that she occasionally dives into the bathroom for a death metal karaoke break. We also had a lot of fun with the selfie camera. One of the three options showcased a cable car in the bottom left of the photo, and the frame is just spectacularly hysterical.
We are quite thankful that Aggretsuko came to San Francisco in such a dynamic way, and we eagerly anticipate the release of Season 2 on Netflix in 2019. Aggretsuko's "Den of Rage" ran at Toto Concept 190 from July 20 to July 31st in San Francisco.