We at ConFreaks & Geeks were able to attend Anime Los Angeles 2018 and had a fantastic time. The year is still rather new, so there's a particular energy ALA holds and the cosplays there can be quite ambitious and inspiring. Even with the newly added and completely necessary level of security, check in was fast and the staff kept the line moving at all the entrances.  The line to get your badge was also always short too, and we were in very quickly.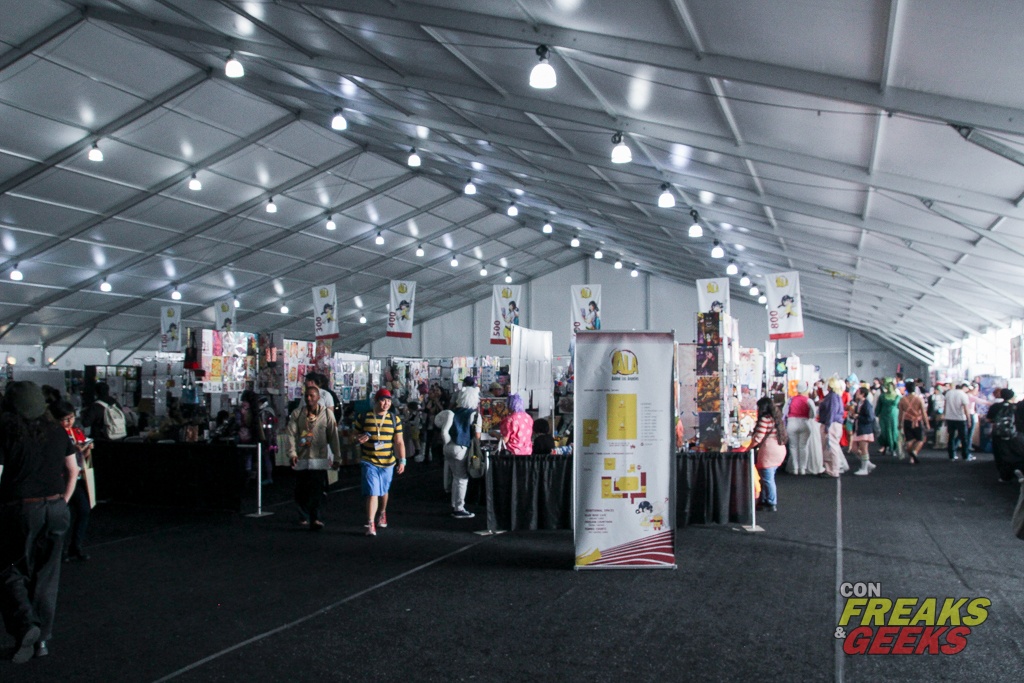 As soon as we got into the convention, right away we were able to start ribbon hunting. Even though I'm a little shy at conventions, I was still able to snag up a few. My badge always feels extra personal and special to me as result. I think my favorites are my matching Roadhog and Junkrat badges I got from a pair who cosplayed those characters and a cute Pokemon ombre looking badge I was lucky to get by chance!
One event at Anime Los Angeles 2018 I love to attend at every con is the AMV contest and this time was no different. I was particularly fond of the ALA 2018 AMV contest since the location was in a central part of the convention.  They had funny and silly parody AMV content between each category, even during the encore showings. Also, after each AMV they included all the show and song information in case you were interested in listening to the song again later.
My favorite event attended was the Cowboy Bebop 20th anniversary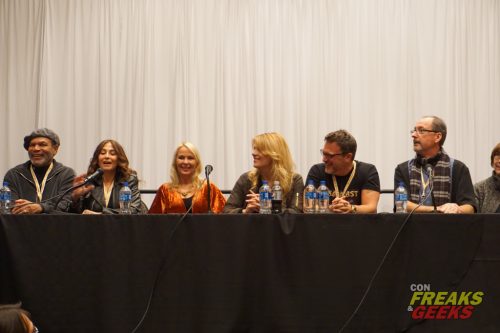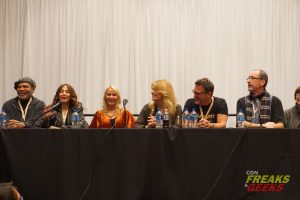 panel. The room was full of excitement and they truly got the entire main English voice acting cast. The guests were just as excited to be there as the attendees. Once they started going down memory lane and sharing their experience with everyone, you could honestly feel how much love and passion was in that series. They also talked about their late producer friend, Kevin Seymour, with such fondness and genuine affection; it made me wish I knew the man himself, he seemed so passionate and very interesting. It was so sweet to hear the cast sharing special memories, and I was half surprised to know there were no auditions held for the roles for everyone. Since everyone truly fits their characters so well, it was interesting to hear how recording worked back in those times. It definitely was a lot of extra work that's taken for granted for now.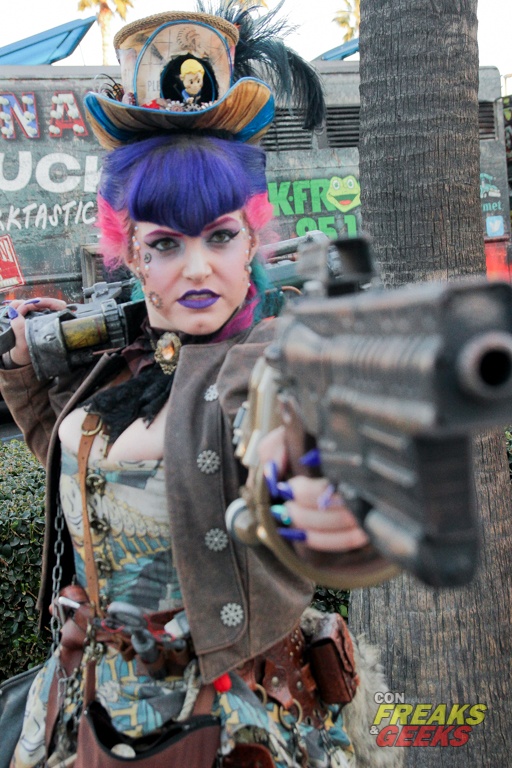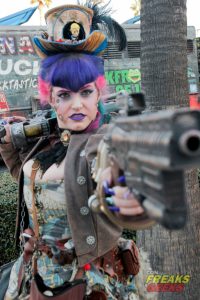 Another one of my favorite things that we did was interview cosplayers outside where everyone hangs out for cosplay photoshoots. The energy held there is irreplaceable, and having a fun time was infectious. I was able to pull in some really talented cosplayers to be interviewed by our team, and I look forward to doing it again! Cosplayers have a special kind of friendliness and excitement to them and I love talking to them. No matter which direction you were looking, there was something fun happening outside with cosplayers. There were also quite a few food trucks outside and they are multiplying as the years go by it seems.
On Sunday I had time to go through the artist alley in the temperature controlled tent.  While it was very spacious, once you reached the middle of the tent the air felt a little stuffy and that was during a very windy afternoon. In fact, some of the artists had to hold onto their products whenever a strong gust of wind swept through the tent. Also, even though air was circulating, it still felt stuffy inside the tent which was a very strange feeling. This was their first year doing this, however, so improvements are bound to come as next year approaches.
Speaking of first years, Erza Weisz was a fantastic first timer as the Toastmaster for the masquerade. He had so much energy and knew he had big shoes to fill, filling in for Tadao Tomomatsu. I believe he delivered because his energy was infectious!
Manamana….!
[FGAL id=18323]