Developed by Vile Monarch
Published by Good Shepherd Entertainment
Available on Switch, PlayStation 4, Xbox One, PC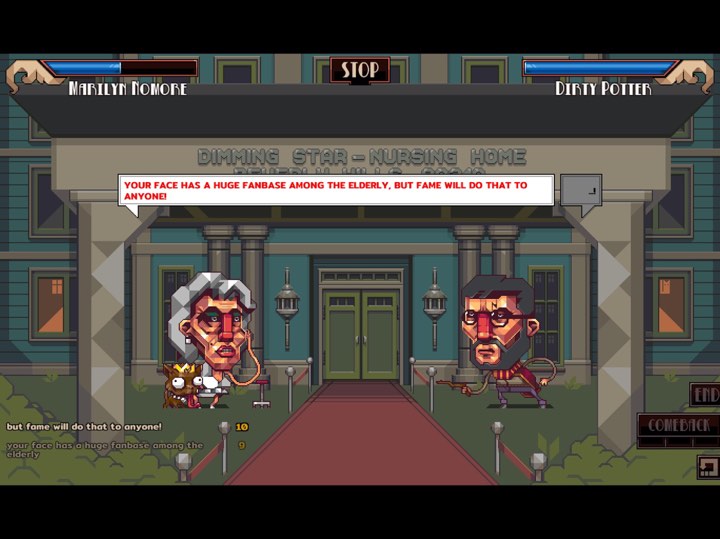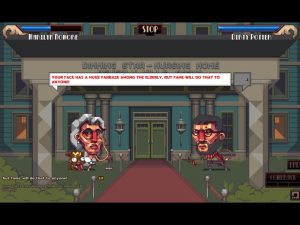 Every once and a while a game comes out with an original concept that you were not expecting. For me it happen with a small game called Oh…Sir The Insult Simulator. Oh….Sir on the Switch it is available for pretty much every system; however, I played both the base version of Oh…Sir and its expansion pack, The Hollywood Roast, for the Nintendo Switch. Developed by Vile Monarch, Oh….Sir is a 1v1 roasting simulator just like its name implies. Normally it's not good to judge a book by its cover, but in this case Vile Monarch is very transparent. With both a single and multiplayer mode (and in The Hollywood Roast a campaign) at its core Oh…Sir is a non-traditional fighting game where the pen is mightier than the sword. Each player takes turns picking a phrase out off of a list and once a player thinks that their roast of the other player is great you launch the attack! Each player has a health bar and, just like any other fighting game, the goal is to deplete your opponent's health bar while defending your own.
A nice touch for this game is that the developers took into account that your roast has to be grammatically correct for the most part or else you will take a small damage penalty. I learned the hard way and lost a match because of this. While the base game is pretty plain the game hits its full stride in The Hollywood Roast. Each character in the Hollywood Roast is modeled after a character played by a famous actor and have their own quirks that can be pulled out when needed. Each round of the campaign in The Hollywood Roast has specific challenges which results in a lot of replay value. Another nice thing about Oh….Sir is that each game only cost $2-$3 each so it's not breaking the bank whenever a new pack come out. Overall Oh…Sir The Insult Simulator and Oh…Sir! The Hollywood Roast are worthy additions to any library not just because of their very low price tags but because of their original ideas.