Cristina Vee has a done a variety of voice work for video games, anime, and original animation since her debut in 2005. She has voiced popular characters such as a Mio Akiyama ( K-ON!), Alisa Bosconovitch (Tekken Blood Vengeance), Homura Akemi (Puella Magi Madoka Magica), Morgiana (Magi: The Labyrinth of Magic), Killua Zoldyck (Hunter x Hunter), Fujiko Mine (Lupin III: Jigen's Gravestone), Kotori Minami (Love Live!), and Sailor Mars (Sailor Moon Crystal). She is also known by gamers for her roles in games like Skullgirls, League of Legends, the Hyperdimension Neptunia series, and the Blazblue franchise. The ConFreaks and Geeks staff had a chance to chat with Cristina during FanimeCon 2016.
Interviewed by: William Hong and Arlette Agati
Transcribed by: William Hong
CFG: How are you enjoying Fanime so far?
CV: It's great! I'm almost done, it flew by like a blur, actually! It's been really fun, fast paced, well organized. It was really great seeing so many people at panels.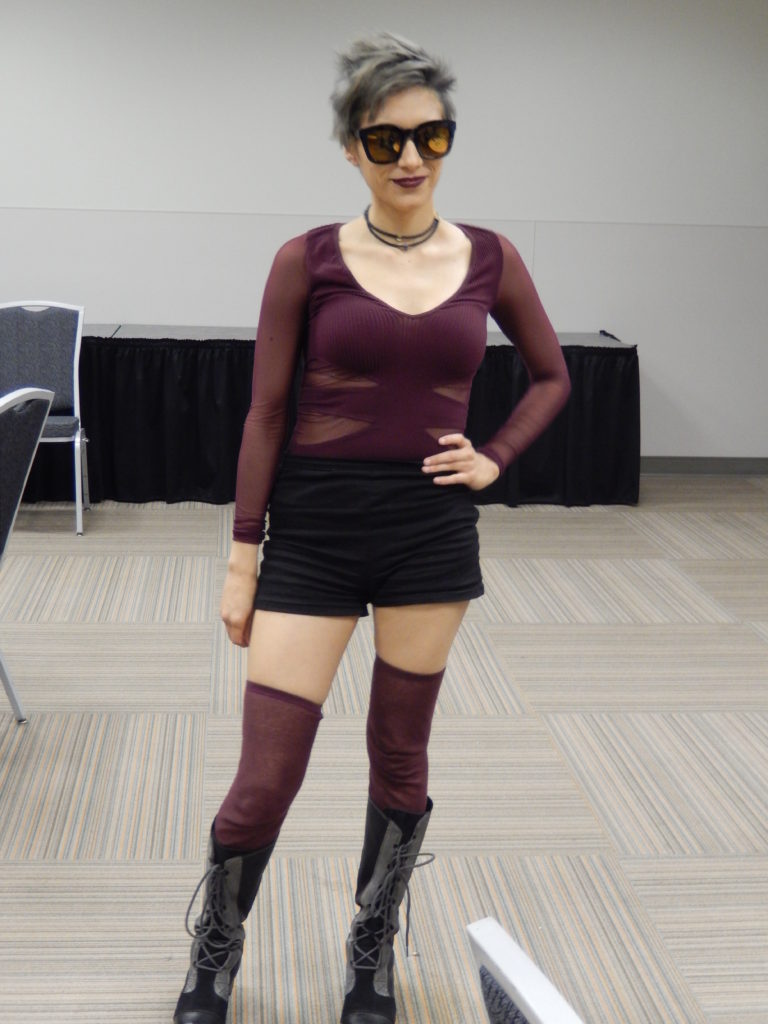 CFG: Which convention do you enjoy attending the most?
CV: Ooooooh I can't say that! Okay, but I will say my home convention I feel is Anime Expo because I've been going there since I was 12. I missed a couple of years but that's only because I was working. I really enjoy going there because it brings back memories of why I got into voice acting and why I love anime.
CFG: Is that what inspired you to become a voice actress?
CV: No, what inspired me was watching Disney cartoons and Sailor Moon. I was like "That's a job?? I want to be that job!" That's basically it and then got lucky four years later when I got my first audition. I was really young. Things just happened and now I'm an adult doing it. I try not to think about it so much but it's kinda like life is crazy that way.
CFG: Which role do you get the most recognition for from fans?
CV: I feel that varies from convention to convention. Like here I got a lot of BlazBlue which is really common. Homura Akemi is also a very popular role. Lady Bug, too, there were so many cosplayers of it. I was like "Whoa, sweet!" I'm glad that that show is really popular. They worked really hard on it.
CFG: Is there a certain character you'd love to voice if had the opportunity to do so?
CV: I'm starting to branch into original animation as well, but I think my big dream goal is to be a lead in a Disney feature. Yeah, I'd love that and would be, like, the end. [laughs]
CFG: Do you have a favorite Disney princess?
CV: Yeah, when I was a kid it was Jasmine. Growing up, now that I"m a little older, I really like Elsa. I like Elsa! [laughs] She's great!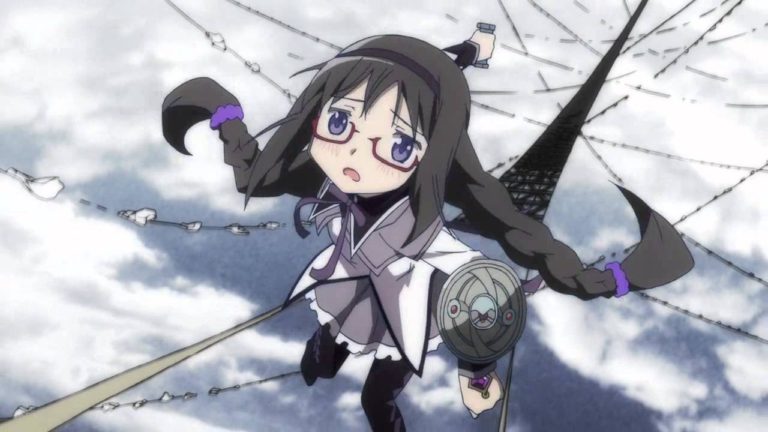 CFG: What was the most challenging or emotional scene you've had to perform?
CV: I would say that when I was first recording season one of Madoka there was some really intense moments. I was still a young actress and it was like my first serious drama, so that was a learning process in the recording studio. Since then I've been doing a lot of that [laughs] and a lot of screen crying.
CFG: If you had to describe your career in three words, what would they be?
CV: Three words?? Oh my gosh, let's see. Tragic characters…I don't know! What do you think?
CFG: I feel like you do a lot of perky, cheerful characters in BlazBlue and Neptunia. Also tragic characters like Homura. But there's also a certain innocence to your performances, too.
CV: So many characters. That's it, three words! [laughs]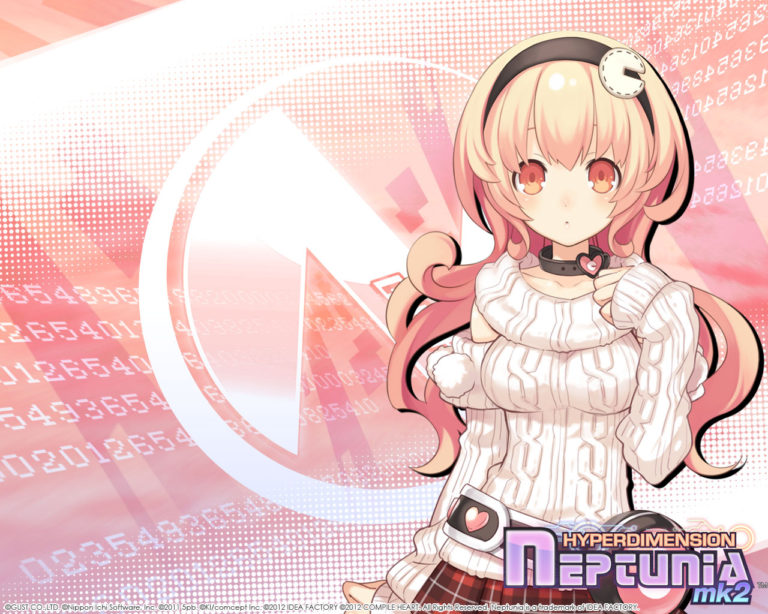 CFG: What's the strangest or funniest request you've gotten from fans?
CV: Ummm, marriage proposals! I didn't get one this time, but those are really interesting. It's like "How do I answer that without hurting you?" Oh today, I hope he doesn't listen to this [laughs], somebody was like "Can you say in Compa's voice "I love you, we should be together." I was like "Okay!" and that was fun. [laughs]
CFG: Out of all the games you've done work for, is there one you enjoy playing?
CV: I really like fighting games, I think they're the most fun for me. So Skullgirls and Blazblue are games I like playing with friends. We also picked up Final Fantasy Type 0, so that was interesting.
CFG: What are your thoughts regarding fan dubs?
CV: I used to fan dubs when I was younger. That's how I learned how to lip sync. I think it's fun! [laughs]
CFG: Did you use those as part of your resume?
CV: [Laughs] No, but they definitely helped me develop the skills I needed. After a certain point you have to step away from that because things are shifting right now. Some people can be like "That's illegal!" because it's such a new thing on YouTube. I think in the future it'll be more a more natural segueway into things. Yeah, a lot of voice actors today started off doing fan dubs so it's really great that we have that kind of community.
CFG: Are certain people you enjoy working with the most?
CV: I think any time I get to with Christine Cabanos…she's my BFF. There are a lot of positive, happy people who just love to be there. Matt Mercer is somebody who really stands out in my mind for being really positive and be willing to play and work. Those two are my favorites so far.
CFG: Is there anyone you'd like to work with in the future?
CV: I haven't worked with a lot of the Texas people. Monica Rial would be fun to work in a booth with. Original animation people like Grey DeLisle and Tara Strong would be really fun.
CFG: Of all the characters you've voice do you have a particular favorite?
CV: …I don't. Well, it's hard! I love voicing Sailor Mars because that was my childhood. But Lady Bug was really fun because it was fun seeing that growth from the ground up and to be a part of that process. Um, so I think those two stick out to the most.
CFG: What was the most challenging role you had to spend the most time researching to get into?
CV: Oooohhh, challenging…Homura still! [laughs] Yeah because that character goes from being super shy to kind of happy, then broken, then even more broken, and then so broken, oh my god. So that was a fun character arc.
CFG: You've hosted eSports events in the past. Is there a certain game you enjoy spectating?
CV: League of Legends. That was so much fun!
CFG: Do you play it?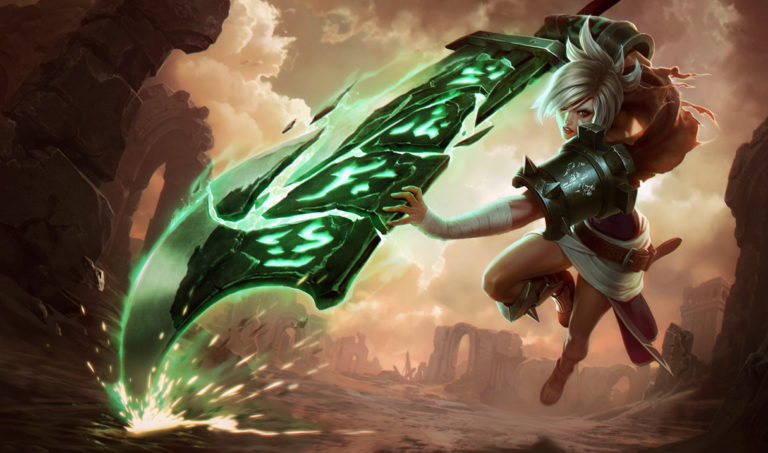 CV: I used to a lot, but I switched over to Mac and I was so bad making that transition. I couldn't get the hang of it. I was playing Riven and someone on my team and he was just cussing me out, telling me "You're the worst Riven ever! Blah blah blah go die!" I was like "I don't think I'm having fun right now…" [laughs] So I was like I'll just go relearn it later and then it's been like two years since I played. [laughs] Maybe I'll get back into it, but I'll need to get a PC I think because it's just smoother game play for me.
CFG: Are there any other games you enjoy playing?
CV: Hyrule Warriors, I've been playing that a lot. Mario Kart…Animal Crossing was really big for me when it came out. I play all the Pokemon games that come out.
CFG: If you weren't in the industry, what would your other dream job be?
CV: I'd probably be taking care of animals. That's pretty much it. I have a limited skill set, so either voice acting or taking care of animals. I do have a corgi and a cat! My babies, they're waiting for me.
CFG: What do you do for fun?
CV: I like to read and I like traveling a lot. I make it a point to go on a big trip every year. I've been to Japan a couple of times, last year was Disney World. This year we're going to Haiwaii and maybe Japan again. I also really enjoy shopping. I love fashion and playing around with different hair styles and make up.
CFG: When we came into the room we almost didn't recognize you.
CV: [Laughs] I know, I'm always changing like a chameleon.
CFG: It looks great, you remind me of Paine from Final Fantasy X-2.
CV: Thank you so much! I get that a lot.
CFG: What kind of books do you like to read?
CV: I take a lot of recommendations. My favorite author is Rainbow Rowell. She did Fangirl, it was so good! She also wrote Eleanor & Park and my favorite book of all time, Carry On. It's about a character named Simon Snow. It's like her take on Harry Potter, but it's super dark and this version Harry and Malfoy are gay. It's sooo good, I couldn't stop reading it. I was so sad when it ended!
CFG: Do you read comics, too?
CV: I used to a lot, but not so much anymore. I was really into Saga and more of the indie stuff like Y: The Last Man, I really loved that. I used to work at comic stores.
CFG: We've seen pictures of you cosplaying as Psylocke from X-Men.
CV: Yeah, I was a weee baby!
CV: I don't do that a whole lot anymore. The reason for that is I don't want people to think of me as any particular character. Like when they see me I don't want them to think "She cosplayed as this character once" and have that character in mind when they see me. So for a long time on the internet I wouldn't post a lot of pictures of myself. I just want to be like "This is my voice, this is what you know me for." But then social media has become so huge, so it's kind of necessary.
CFG: If you could cosplay anonymously, who would you want to be?
CV: Ooooh, I think for my face and body type, I'm more suited for American super heroes. Maybe something like Wasp would be fun and Storm maybe.
CFG: Yeah, we can see that with your current hair style!
CV: Yeah! I'd love that. Maybe for Halloween.
CFG: What are you working on right now?
CV: I can't talk a whole lot about it, but recently I did some original animation stuff and work on a pretty big game that's coming out. It's like the most amount of dialogue ever in a game…I just finished my 13th session. Usually it's like 3-4 if you're the main character. So it's 13 so far and we're half way done. I'm really excited for that when it comes out. I'm also in a game called Catgirl Without Salad [laughs] that's coming soon to Humble Bundle. That was an April Fool's joke that they actually turned into a real game.
CFG: Any advice for anyone trying to break into the voice acting industry?
CV: Learn how to take criticism, know how to apply that to your work, and never stop learning no matter how hard it gets. Also, acting and voice acting are great, but if it becomes the focus of your life, you can get a little lost. So make sure aside from your acting, you have friends that are outside of that circle.