Floor Kids Review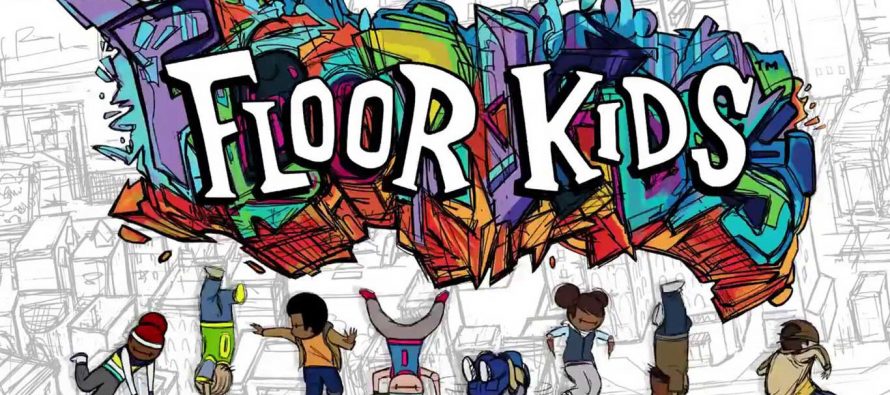 Developed by MERJ Media
Published by MERJ Media
Reviewed on Nintendo Switch
The Nintendo Switch is a huge success and shows no signs of slowing down anytime soon. As it grows in popularity, more and more games are released on the Switch from AAA games to indies titles. With so many new releases on the eShop every Thursday, it can be easy to miss out or overlook some great titles.  One such title is from indie developer MERJ Media, who just released a unique rhythm game called Floor Kids that brings out your inner B boy or B girl.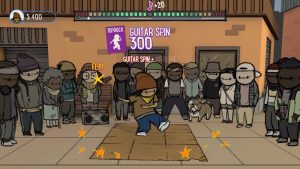 Floor Kids is a breakdance battle game that requires you to tap the  X, Y, A, and B buttons to the beat of the music while stringing together different unique freestyle dance moves. Your goal is to achieve the highest score based off of originality, feel, and style. There are eight unique characters to unlock throughout  Floor Kids with each character having 16 different dance moves. Each characters have four different category of dance style to choose from which are Toprock, Downrock, Power, and Freezes. Within each category, there are four dance moves attach to each face button you can perform plus rotating or holding the left analog stick for Power and Freeze moves.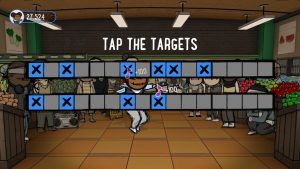 The first thing you'll notice and admire most about the game is its beautiful, hand drawn 2D art style animations from award-winning animator JonJon. All of the animation is very well done and fluid in its transition between different dance moves from starting in Toprock and going into a Power windmill move. If you're a fan of hip hop, the breakbeats are top notch and are composed by world-renowned scratch DJ/producer Kid Koala with all beats being made specifically for Floor Kids.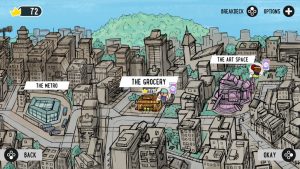 The freestyle dance gameplay is absolutely fun and addicting, leaving players wanting to try different dance routines to achieve better scores; players can earn up to a five crown rating on each song. It's a thrill finding all the variations of combo dance moves that you can chain together with every character. It gives the game a nice old school Tony Hawk Pro Skater feel from back in the day, making Floor Kids' gameplay perfect. There are a total of eight locations you can visit for a total of 24 songs, each lasting about two minutes including two rhythm challenges section in every song. Each song feels different from one another to the point and you'll find yourself bobbing your head to all the beats in the game. Something that could use a bit of improvement is better clarification on how the scoring system works. As you progress through songs, it's not really clear on how high your score needs to be to obtain a five crown rating.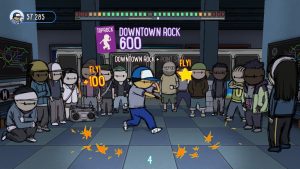 Overall, Floor Kids does a great job bringing breakdance culture to the Nintendo Switch with fun gameplay mechanics, wonderful 2D animations, and addicting gameplay challenges that will bring you back for more. Once you master all characters, you can challenge your friends to a local two player dance battle. There isn't online multiplayer which is a bit of a let down; this omission takes away from the replay factor as there's not much to do after you beat single player and master all the songs. If your a fan of hip hop music or a fan of music games in general or even just looking for something unique to play, Floor Kids is one indie game you don't want to miss out on.
Overview
Pros:
-Great original soundtrack
-Beautiful art animations
-Unique gameplay mechanics

Cons:
-Scoring system needs better clarification
-Little replay value

---
Related Articles
Since her introduction in 2007, the virtual singer Hatsune Miku has consistently captivated fans. She and her fellow Vocaloid
Developed by Blizzard Entertainment Published by Blizzard Entertainment Reviewed on Nintendo Switch (also available on PlayStation 4 and Xbox One)
Published by Aspyr Developed by Bloober Team Reviewed on Playstation 4 (also available on Xbox One and PC )