Developed by Jaleco, City Connection
Published by Degica
Reviewed on PlayStation 4 (also available on Steam)
Every once in a while a Japanese game gets released in the U.S. that is a complete surprise on how it got localized in the first place. In this case its Game Tengoku CruisingMix Special and boy am I happy that this got localized. It's based on a Japanese arcade game that came out in 1997 that was then ported to the Sega Saturn. This new port of the Game Tengoku is available on both the PlayStation 4 and PC so you have a lot of options when it comes to playing it.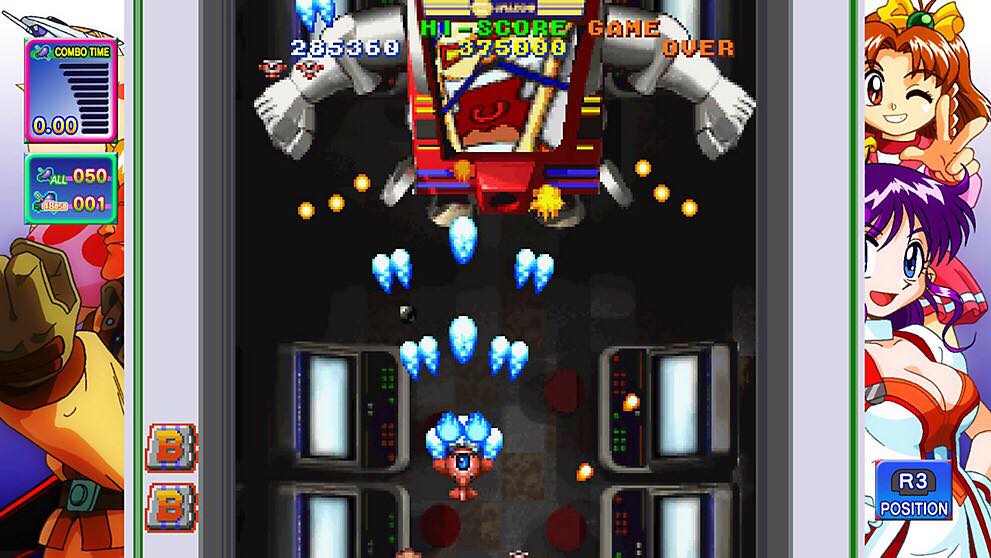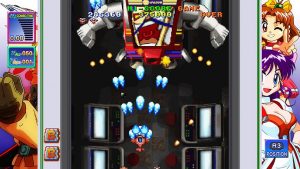 Game Tengoku has only been released in the west in arcades so it's safe to assume that not many people have heard of this wonderful arcade shooter. It's not unlike your other classic arcade shooters so if you're not a fan of this style of game then this probably isn't for you. If you are a fan I highly recommend this one. What really sets it apart from other games in the genre is its believable setting instead of occurring in a fantasy world. Game Tengoku takes place in an arcade in Japan where a mad scientist is trying to overtake it. Not a whole lot of people plays these games for their stories but for gameplay of course. It's safe to assume that you're going to get tons of hours of enjoyment out of Game Tengoku.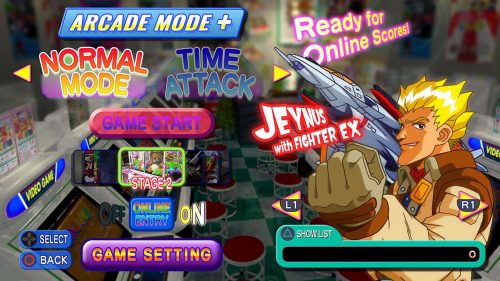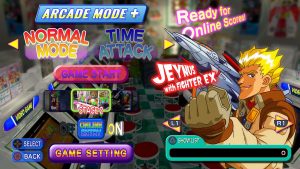 This version of a game features both a classic mode which is near identical to the Sega Saturn version but includes updated voices and music along with some DLC characters. All the characters featured in this game are from Jaleco's previous games and they all have different play styles and fire pattern. There is a grand total of eight playable pilots keeps the game fresh.  A lot of these characters are unknown in the west, but I'm sure there's somebody out there that recognizes and has a connection to them.
Game Tengoku provides a decent enough challenge for beginners while advanced players can still experience some difficulty. With this game's upgraded music and visual its one great nostalgia trip. While not all classic arcade games are pleasant to listen to, the music found in this game deserves a place on my phone. One area that's really cool are the visuals as well how you can have the screen displayed either horizontal or vertical depending on how you like to play.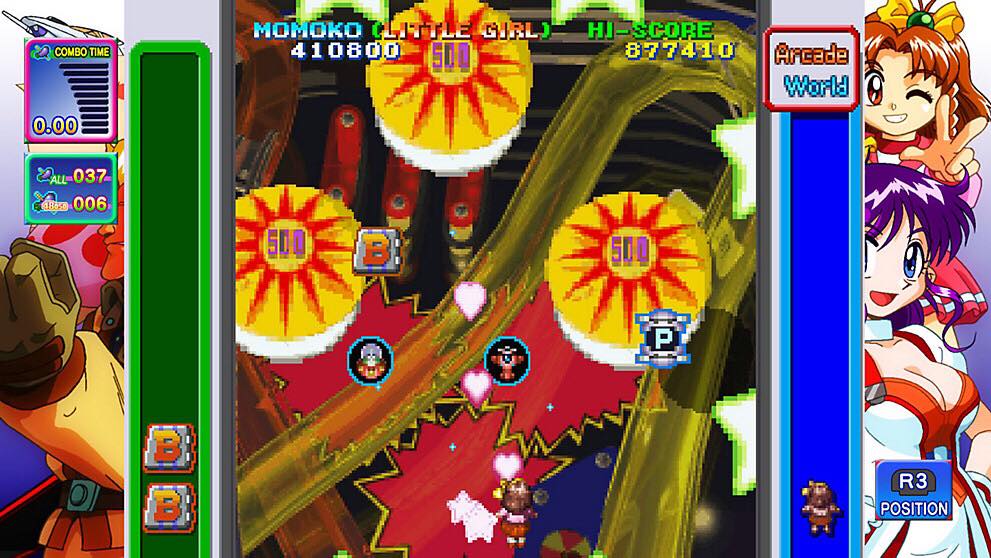 There hasn't been an arcade console port of an arcade shooter in a long time that made me want to play over and over again. Game Tengoku holds a special honor in making me come back to it even after writing this. If you're a fan of Triggerheart Exelica and games like it you're going to be in for a treat! It's only $29.99 as well it won't break the bank!