Grimm Fairy Tales #101
Writer: Pat Shand
Art: Andrea Meloni
Publisher: Zenescope
Welcome, once again, to Grimm. Zenescope's 101st issue is an 'origin-again' affair – setting out the world of Grimm and providing an introduction to the characters involved – a chance for new readers to delve into the world of Grimm.
We jump straight into the action, a little toe-to-toe confrontation with a gang of realm trespassing Orcs complete with some semi and fully-automatic weapons. This mix of fantasy realms with 'our' Earth setting is quite a fun concept, if done correctly. There is a smattering of humor in this issue, best exemplified when one of the characters pokes fun at the similarity of the 'school' set up compared to the X-Men and Harry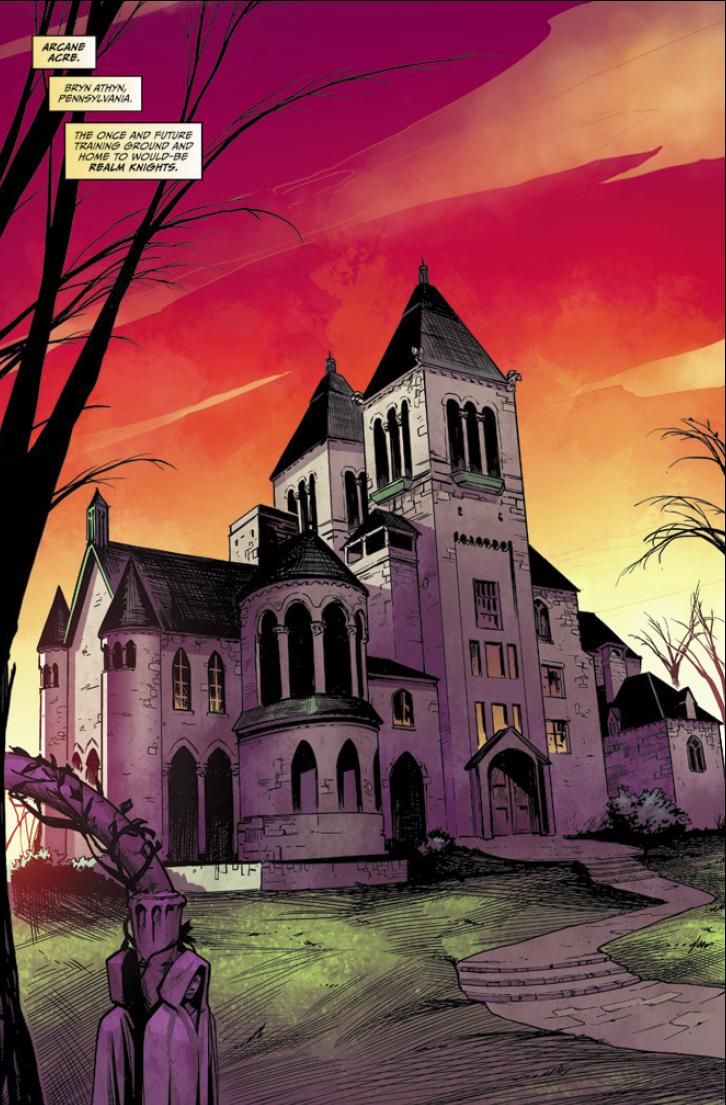 Potter. This may have been a self conscious comment from Pat Shand; either way, it did amuse.
With the set up of this book – of students and "adults" (Prof X and the gang immediately spring to mind), it is a road well worn in comic books, so it is difficult to find something new to say or to say it with a voice that resonates of something vibrant. The team do manage to weave together the disparate elements convincingly.
Given that this is an 'introductory' issue, the story does cover the essentials; set the scene, lay the foundation for future events, and give an insight into the characters. Sometimes it is a struggle to avoid the 'paint by numbers' approach to this kind of story but Pat Shand has mostly accomplished the task. Yes, the pace is a little off in places, the dialogue flows well for the most part and the 'future intrigue' is nicely, but not too subtly, introduced.
The art of Andrea Meloni is mostly solid. The only low point for me was that some of the stances had too much of a rigid anatomy feel (page 2, panel 1 jarred a little). The action scenes do work well, the layouts and the architecture is nice. Ultimately, I would have to say that Andrea has done a good job on the art.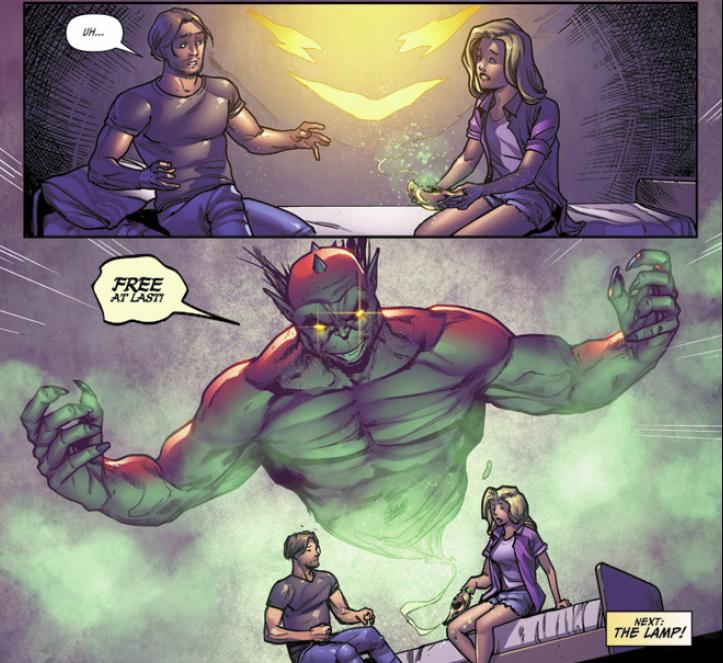 Issue 101 wraps with an explosive ending (the art here is cool) and we can hope that the foundation laid in this issue is built upon in the issues to follow.
Overall Score:
7/10