Hand of Fate 2 Review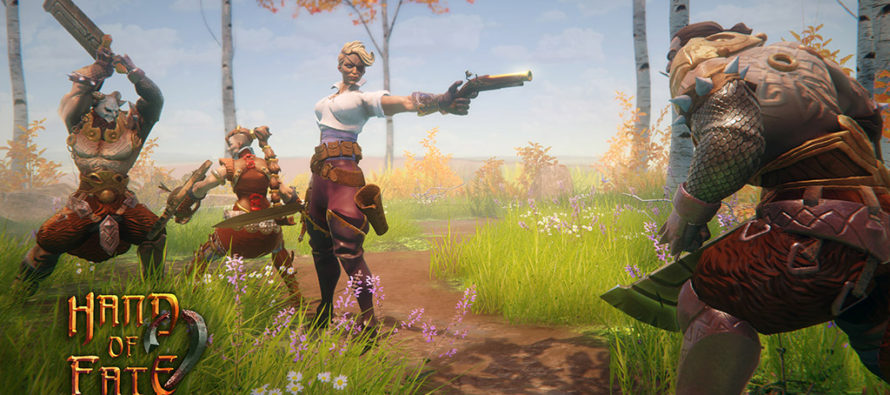 Published by Defiant Development
Developed by Defiant Development
Reviewed on Switch (also available on PlayStation 4, PC, and Xbox One)
Hand of Fate 2 is an action adventure table top card game that brings Dungeons & Dragons to life. If you have ever wanted to play D&D this is about the closest you can get without having actually playing D&D. Hand of Fate 2 brings all the things that made the first game great but with even more additions this time around. The first Hand of Fate's campaign was about 13 levels long  and followed a linear pattern of beating a boss to move on. Hand of Fate 2 is more like a progressive storyline woven into 22 missions across a huge map.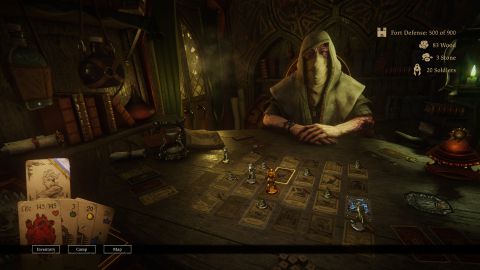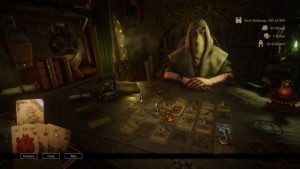 At the start of Hand of Fate 2 you are pretty much thrown right into the game; I think the game assumes you have played the original Hand of Fate. This time around Hand of Fate 2 really focuses on the story and gives so many options on how you want to play. You can recruit soldiers to aid you in battles even against bosses or you can go straight for your goal alone. As the player, you can either build up your notoriety by aiding the town's people while wielding a extremely powerful artifact weapon or by discovering more artifacts hiding among the other cards.
Hand of Fate 2 brings in more choices for the player to make such as dice rolls which brings the D&D aspect for to life. This includes cards that allows you to land on states where you can sneak attack a group of enemies or avoid combat all together. This will trigger a dice roll. For example, you're given 3 dice rolls and if you land a 15 or higher, you can evade combat and are given 1 free reroll of a dice of your choosing if you did not make the mark. If you were able to hit your mark and avoid combat, you would then move to your next card. If you did not hit the mark this would then initiate the combat phase of Hand of Fate 2.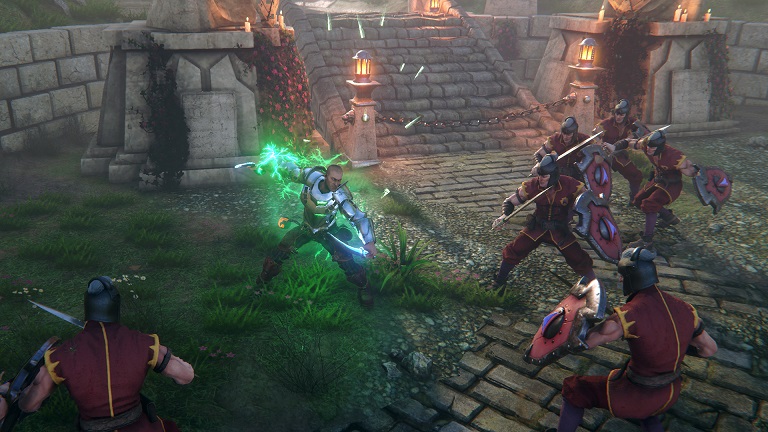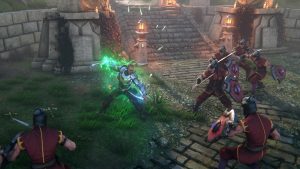 As you swirl into the vortex of combat you will notice that the graphics have really been vamped up this time around. You will again actually see your equipped armor and weapons that you have found so far to aid you in combat. The biggest new feature is now sometimes you will have allies in combat if you so chose to help them in previous situations. These characters really come to life and have plenty of gorgeous detail. The combat still has that Batman: Arkham Asylum style of combat of initiating blocks and counters with a specific button press. My only gripe was at some points in the game the camera would get locked in a specific focus and made it hard to see where you're going.
The combat is still quite fun and very easy to master. The best part is that the allies you bring with you will give you different buffs or abilities to help fight the baddies. Combat isn't as engaging if you don't have an equally amazing soundtrack to aid you. Fortunately, Jeff van Dyck returned to do the score for Hand of Fate 2 and is just as or even more awesome this time around. The ambiance as you are playing through the table top parts of the game are fantastic. The only thing to make Hand of Fate 2 even more stupendous is the return of Anthony Skordi as the voice of the Dealer. Skordi quite literally steals the show in both games in my opinion. His level of voice work is quite literally on par with other well known characters such as Nathan Drake (Nolan North) and Batman (Kevin Conroy).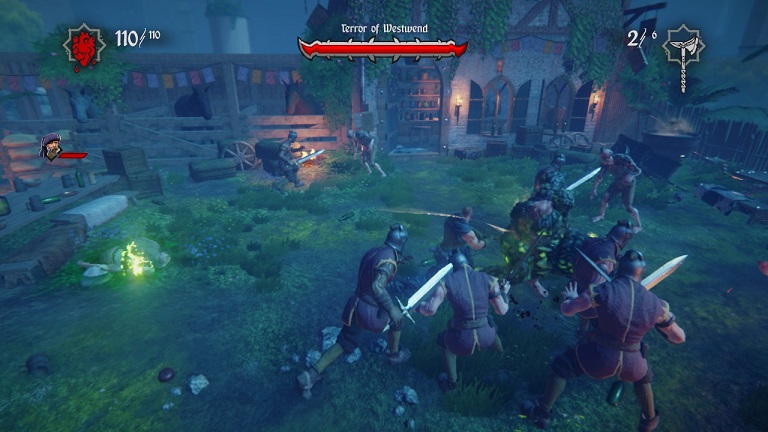 The Switch version includes all the DLC released since the game's original launch on consoles and PC last year. Visually, it compares favorably to the PlayStation 4 version, albeit with slightly less detail. The framerate is also mostly steady, even during busy combat sequences, which is another pleasant surprise. There's are some slight stutters during interactions with the Dealer and your deck, but these hitches don't affect the overall experience much. The only technical caveat in the Switch version are the long load times. The episodic nature of the game lends itself well for portable, on the go gaming. There aren't any major performance differences when played docked or in handheld mode. While not as as visually appealing as its console brethren, it definitely holds its own and is definitely one of the most impressive ports we've seen on Switch. 
Hand of Fate 2 is an amazing experience in itself, yet along with an outstanding voice cast, it is a definite pick up to add to your collection.
Overview
Hand of Fate 2 is the best D&D style table top card game you can play on your own. Now you can enjoy this stellar adventure on the go with the excellent Switch version.
---
---
Related Articles
Developed by Grasshopper Manufacture and Active Gaming Media Published by NIS America Reviewed on PlayStation 4 (Also available on PC
Developer by Nippon Ichi Software Publisher by NIS America Reviewed on PlayStation 4 (also available on Vita) Cladun Returns:
Developed by: Telltale Games Published by: Telltale Games Reviewed on: PlayStation 3 (Also available on PC, PlayStation 4, Xbox