Time and time again the Nintendo Switch has shown that it is the ideal console this generation to play visual novels on if you do not own a PC. We have seen various titles either get ported or made for the Switch, bolstering its visual novel library. It doesn't matter what type of visual novels you prefer as you are sure to find something that you'll enjoy that you didn't expect. I often go out of my normal realm when it comes to finding new visual novels. I was lucky enough to stumble upon Studio Élan's Heart of the Woods.
Heart of the Woods has been out on PC since 2019 it recently has been released for the Switch courtesy of Ratalaika Games S.L. I am a big fan of Studio Élan as I have read one of their other titles, Highway Blossom. Whenever I see Studio Élan as the developer I know that I'm in for an enjoyable read and as with anything published by Sekai Games, I know that I'm in for a quality experience. I do believe that Heart of the Woods delivered on this expectation; however, there are some problems with this port and the way that I experienced it keeps me from truly calling it a masterpiece. Let us wander into the woods and see what this has to offer.
Heart of the Woods opens up with Maddie and Tara aboard a train to the small isolated foreign town of Eysenfeld. Maddie and Tara run a popular web series called Taranormal and they go around investigating paranormal activities and occurrences. A long-time fan of the series has invited the pair to come to investigate strange happening in this small town. There is tension between the two as this is their last trip together as Maddie is leaving the show. Upon arriving at Eysenfeld they are greeted by their host Morgan and quickly get settled in. What follows is a story about finding your true self as well as how love can blossom during a tragedy but, like with most of my reviews, I will not be going too deep into the story. It was enjoyable learning about the characters, seeing their growth, and  experiencing how they overcome their struggles.
I do believe the story is very well-crafted and well-written with one exception. I did not like Tara as a character. Out of this game's cast of amazing characters, I feel like Tara was the weakest of the bunch writing-wise. Tara came off to me as somebody attempting to write what they thought an edgy alternative character was and it just didn't sit right with me. However, it did exemplify the other characters to the point where I found myself waiting to get back to Maddie and Morgan as well as others. That's not to say that Tara didn't grow throughout the story but I don't believe that she grew as much as the other characters did.
Some of the pacing is a little weird, especially near the end. The ending felt a little rushed to me. However to give credit where credit is due, all the interactions felt organic, genuine, and it was very easy to sense what the characters were feeling. I was glued to my Switch most of the time wanting to know what happens next and eager to know how they would get out of a certain situation or how their love would deepen further for each other. The story is complemented with wonderful art and amazing music even if the sound effects are a little weak at times.
If you follow their Twitter account, you'll know that Studio Élan places great emphasis on inclusivity and accessibility. When you boot up Heart of the Woods for the first time it asks you to set up accessibility settings and I found that to be very nice as there are some for the vision and hearing impaired. Some options I haven't seen in other games before and I hope that they carry over. There is a very big problem and it doesn't necessarily come from the story; but, it comes from the way that this game was ported by Ratalaika Games S.L. To put it simply this game in this port is unstable in its current condition. The framerate lags noticeably among other small annoyances.
During my time with Heart of the Woods the game crashed on me seven total times. This was a major inconvenience as it happened during a very important story beat. It killed the momentum that I had in the story and made it hard to continue at points. Once or twice I'll forgive and I got right back into it, but on the fifth or sixth time, I stopped playing the game and went to do something else. Sekai Games is aware of this problem so it should be resolved and stabilized relatively soon very soon. I have full faith that when this patch comes out that this will be a great collection to anybody's catalog. I hope a physical edition comes out at some point. The game's buggy current state it drags it down, but this is no fault to Studio Élan. At this point, if you have a PC I would recommend this experience on Steam.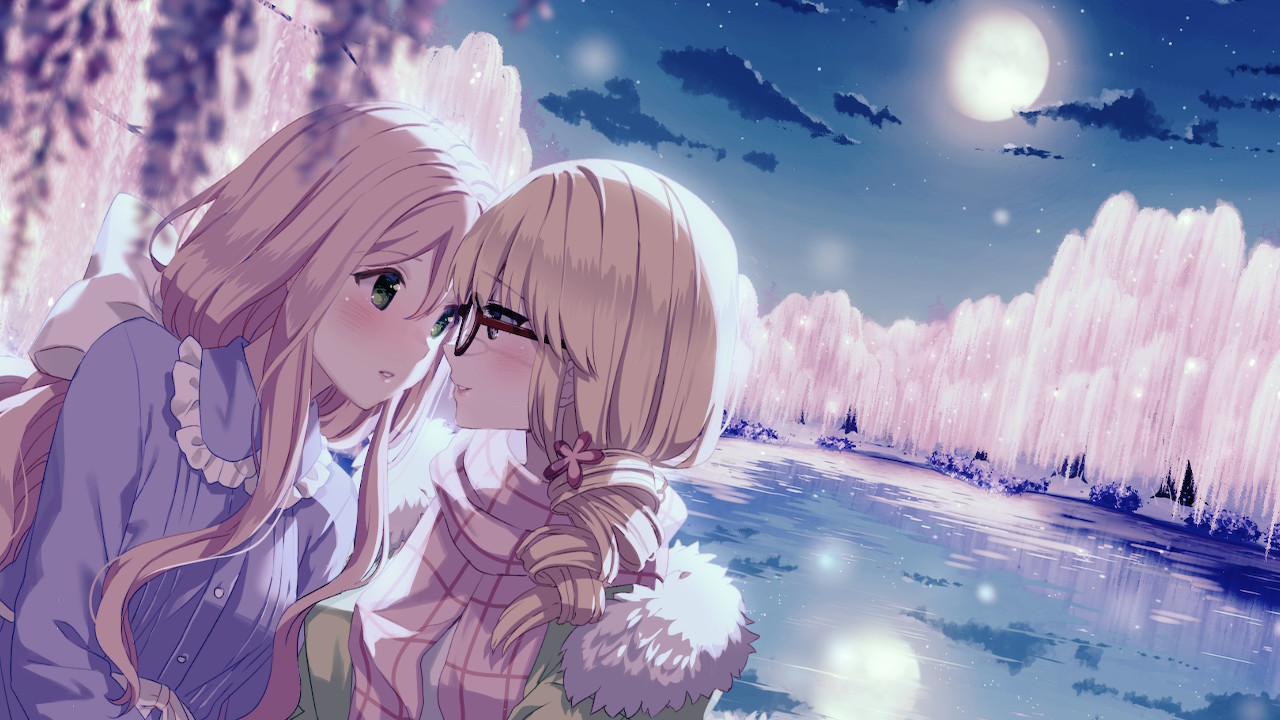 Heart of the Woods' Switch port is bogged down by technical issues. If you put up with that what you will find is an amazing story that is second to none. Even though I'm a little hesitant to recommend the Switch port, I highly recommend this if you are a fan of the yuri genre. Check out this game, will not be disappointed!
Heart of the Woods Review
Heart of the Woods
Heart of the Woods is an amazing story that's brought down by how unstable the Switch port is. When this is patched it will be easier to recommend it.
Pros
Compelling and gripping Story
Amazing art
Cons
Pacing of the ending feels rushed
Switch port is unstable