Developed by Novarama
Published by Novarama
Reviewed on Steam (ports for console planned)

Killsquad is an action role-playing game (ARPG) developed and published by Novarama, a Spanish game development company also known for their award-winning augmented reality title, InviZimals. Currently built for PC and due for a Steam Early Access release on July 16th, 2019, our team was given a pre-release look into the greed-motivated furor of the world of Killsquad.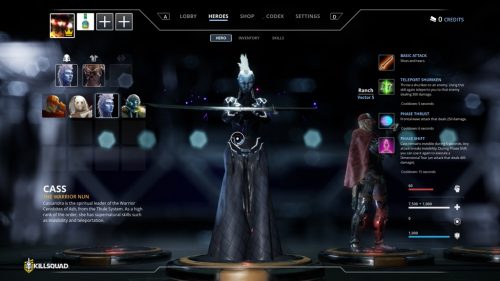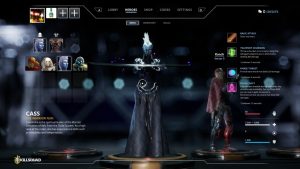 Going into the game, the player immediately finds themselves on the hero selection screen with no explanations or introductions. A more careful player might try to piece together the situation; they might begin reading through each hero's descriptions and skills. However, the average player looking to quickly dive into the game may feel jarred; with no tutorial, the leap into the game feels empty and lacking in purpose. There is no 'show' and what little 'tell' exists, the player has to look for. Given the large body of storytelling that has been shown on the internet about Killsquad, I was a little surprised to find none of it in game.
Players can group up with their friends through Steam's internal invite system.  Alternatively, they could join public contracts to play with strangers. Novarama is committed to creating the best multiplayer experience and have graciously given us two early-access codes to help us fully-experience this feature. Built with Unreal Engine 4, questions about latency are but a thing of the past. Killsquad is able to rely on UE4's latency prediction technology to bridge the gap between the game's action-packed pacing and the ever-present fear of dealing with player lag.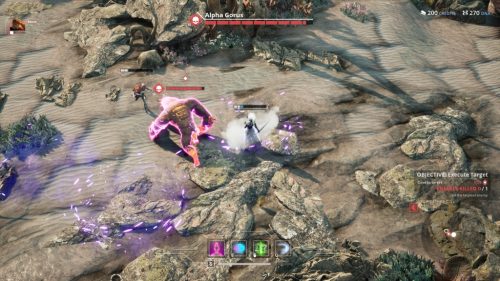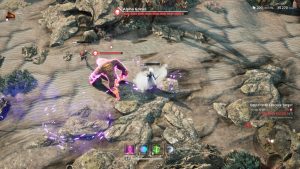 As a test of this purported system, my Player 2 and I decided to enter into our first contract (Killsquad's equivalent of a quest/objective) on different connections and we were surprised to find that our gameplay was not affected by the other's lag or lack thereof. This is a welcome improvement to popular ARPG titles such as Blizzard Entertainment's Diablo 3, where latency issues in multiplayer games can translate to a global "pause" for everyone playing, breaking the pacing and immersion of shared gameplay.
A major highlight and point of enjoyment for both of us was how satisfying the combat system felt. Killsquad's procedurally-generated maps also impressed us with the promise of creating new experiences each play through. I personally appreciated that the game was designed with lower-end hardware in mind as I was able to view the beautifully-rendered world in decent detail on a 5+ year old laptop!  It was also a pleasant surprise to find that upon death, I was still able to stay on top of the action through a spectator view – an uncommon feature amongst ARPGs.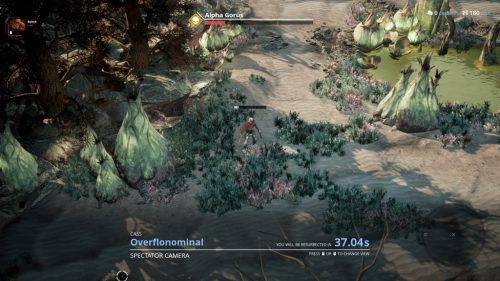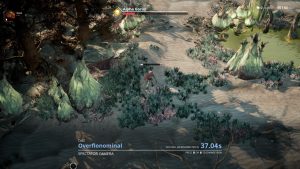 The game kept us on our toes with an added twist to the genre: environmental hazards. Meteor showers, inexplicable death rays, and minefields, all dangers to force player awareness; it is no longer enough to just look out for enemies – you need to look around you as well! A part of what makes this addition fun and not a painful hurdle involves the game's approach to strategy.  While each hero class fulfills certain recognized roles (e.g. tank, support), every class has their own version of a dash. This allows players to decide whether to save their dash as an offensive open or as a defensive dodge. It's a fantastic way to make the game dynamic and to move away from the worn damage-heal relationship.
Players familiar with the leveling system in multiplayer online battle arena (MOBA) games will find that Killsquad has borrowed this element in their own game. Unlike other ARPGs, the game moves away from forcing players to commit to vast skill trees and singular builds. Instead, each contract allows the player a new opportunity to explore new builds or to build around their team. Novarama again proves their commitment to the multiplayer experience by incorporating this "on the fly" playstyle. Giving players a way to quickly coordinate with both friends and complete strangers means more play and less delay.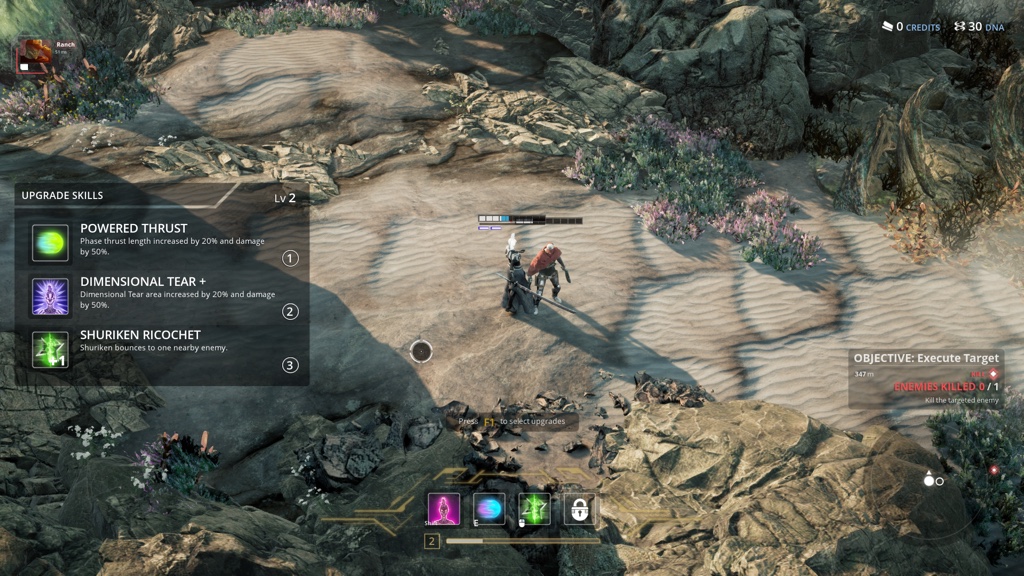 With over 4 hours of gameplay under my belt, I find that I am still intrigued by what Killsquad still has to offer as it moves closer to its official launch. It is my hope that there will be a campaign mode or story-driven content with character dialogues to create immersion; voice overs would also be an excellent treat. There was a distinct lack of music and something that I felt would've added that extra bit of delight to the game. Additionally, small adjustments to the game's UI would make for large quality of life improvements. An area where I would really appreciate this is with mouse-over tool tips for skills while on a contract.  Another area would be to show the key bindings for skills on the hero screen to help transition from hero selection to actual gameplay.
Novarama recently unveiled their roadmap for Killsquad explaining that, "July 16th will mark the start of Season 1, fittingly called REVELATION. The focus of Season 1 will be on shedding more light on the whole Killsquad universe through four major content updates. This season will last until 2020 and will encompass new game areas, factions, enemies, a brand new hero, loads of contracts and many more content additions that will shape Killsquad into a truly rich action RPG leading up to its full release on PC and consoles in 2020."
Without a doubt, Killsquad is a top contender for games to look out for in 2020. Even in early-access, it has proven to be a mechanically-polished juggernaut of the genre and we're super excited to see it in its final form. If ARPGs are your kind of game, we definitely think Killsquad is worth checking out.