Phoenix Comicon should have been my first con. At the ripe age of 18, I was working at my first big girl job in Morenci, AZ. I could finally afford to go to a con, but Phoenix Comicon was sold out. I couldn't make it to Phoenix Comicon until 3 years later, and I have decided that this will always be THE con for me.amazing panels, and a overall fun time.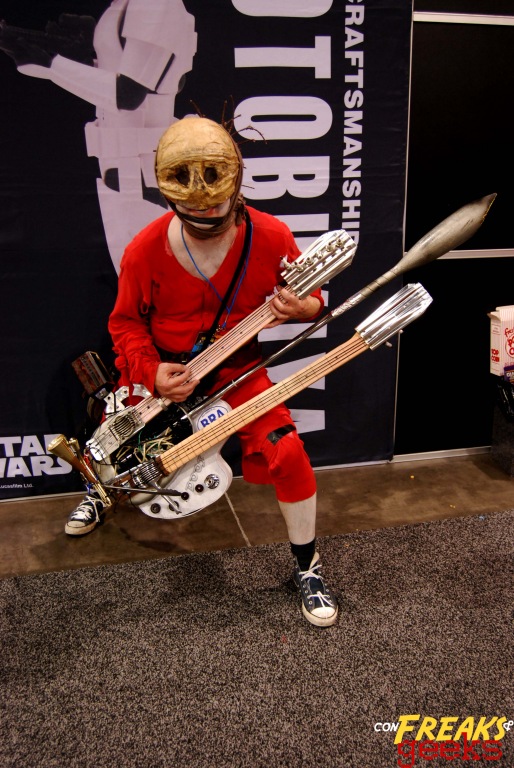 This year's con was no different. After driving all night and day, I made it to Friday of Phoenix Comicon. Stopping for nothing but a brief change into my cosplay, I hit the floor. The best part about Phoenix Comicon is the layout encompassing the West and North convention buildings as well as the Hyatt, Sheraton, and the Renaissance. I love variety and Phoenix Comic Con uses this layout to ensure that. Do you tabletop? Go to the Hyatt. Horror, Legoes, Film Festival; in the West Building. Are you an otaku/ weebo/ K Pop fan; there's a floor for you in the North building. This variety is something I would recommend to any con, or the one in my city, Salt Lake Comic Con. This variety isn't by chance but is due to the year long planning and execution by the talented Phoenix Comicon executors.
The guests were unbelievable. Phoenix Comicon got the rarely seen Joss Whedon alumni Alyson Hannigan (Buffy, How I Met Your Mother) and her husband, Alexis Denisof (Buffy, Angel), as well as Nell Campbell and Patricia Quinn from Rocky Horror Picture Show. There were amazing comic book artists (such as the great Jim Steranko and Mike Zeck), voice actors, and just raw talent. I personally lost hours staring at artwork that I couldn't afford. I love seeing the blown up comic book artwork. I had always read comics for the story but having such great access to artists allowed me to see all the hard work done by the artists, pencillers, inkers, colorists and all the people involved in the beautiful process. The crowning piece was meeting professional cosplayers I had always admired such as Steven K Props, Henchman Props & Cosplay, Dara Defreitas Cosplay, Lyz Brickley Cosplay, and Darshelle Stevens. They were all so nice and Steven K Props took time to talk to us about his process (He is seriously the nicest person EVER).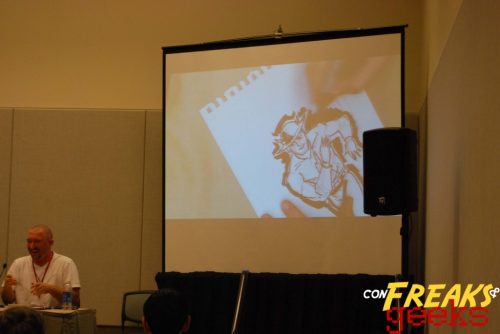 The panels are always a blast but my favorite was the K Pop karaoke. Every year, K Pop fans learn songs and dances from their favorite MVs and perform with all the love and passion you could imagine. It is amazing to watch, and even more fun to participate. I love the audience participation panels, especially the 18+ panels. In case you were wondering, Phoenix Comion doesn't kick you out at 6pm. There are panels, soirees, and parties all over the convention center. I regretted not putting more effort into finding out about the after parties, and I watched with envy as people got all dressed up for the nightlife.
Not only is this experience beyond amazing, I left with more friends despite arriving alone. Are you looking for a con with amazing guests? Are you looking for a con with more than photo ops to add to the whole experience? Are you looking for a con with the most amazing Exhibitor Floor to get all the merchandise you want? Are you looking for the most beautiful cosplays and cosplayers? Phoenix Comicon is the con to go to. If you have never been, you have a whole year to save up and go.