Pyre Review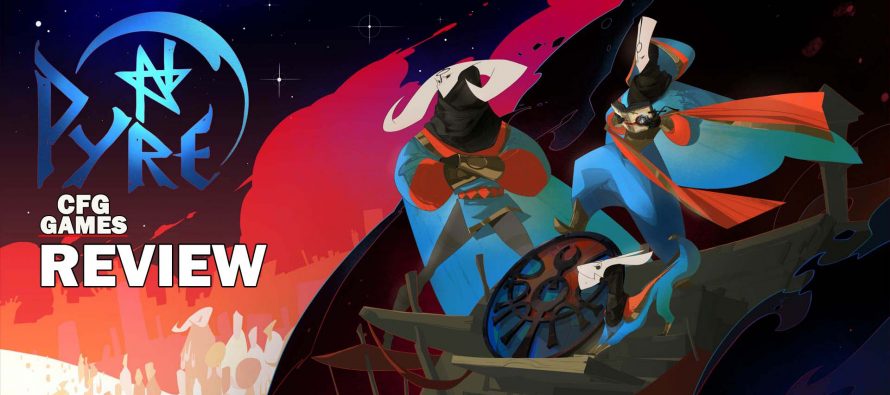 Developed by Supergiant Games
Published by Supergiant Games
Reviewed on PlayStation 4 (also available on PC)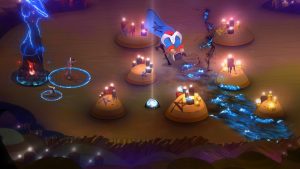 Supergiant Game's Pyre is the latest example of the power of a small team of dedicated individuals. Every still-frame is a masterpiece, and every action in motion is a work of magic on screen. An interesting mixup of 3-man touch football and fantasy visual novel, Pyre's dedication to "no such thing as a game over" breeds a tension few games of fantasy sports ever get close to. You take the role of a Reader, someone who's committed the crime of literacy, and utilize your skills to guide your team to victory.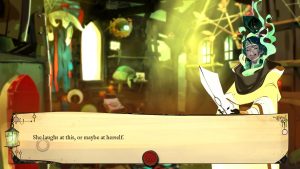 Most active gameplay in Pyre is a combative take on touch football, where-in two teams fight over a celestial ball, tag each other in projectile or physical bumps, and score by dunking or tossing the celestial ball into your opponent's Pyre. Unlike touch football, the reward for winning a match is a step closer to redemption for your crimes, and the price you pay for losing is to set back you and your team's chances at re-joining society. Between battles, the dialogue never feels "written"; characters talk between themselves, include or exclude you, and dialogue referencing other characters often highlights as a glossary term you can mouse over to explore further.
Pyre, like Supergiant Game's Bastion and Transistor, is artistically lead by Jen Zee. Her painterly designs bring texture and life nearly every scene, from realistic settings like caravan interiors, to the surreal technicolor sand dunes. This title also stands out as the first Supergiant Game to run in 4k, giving you even closer inspection of the artstyle.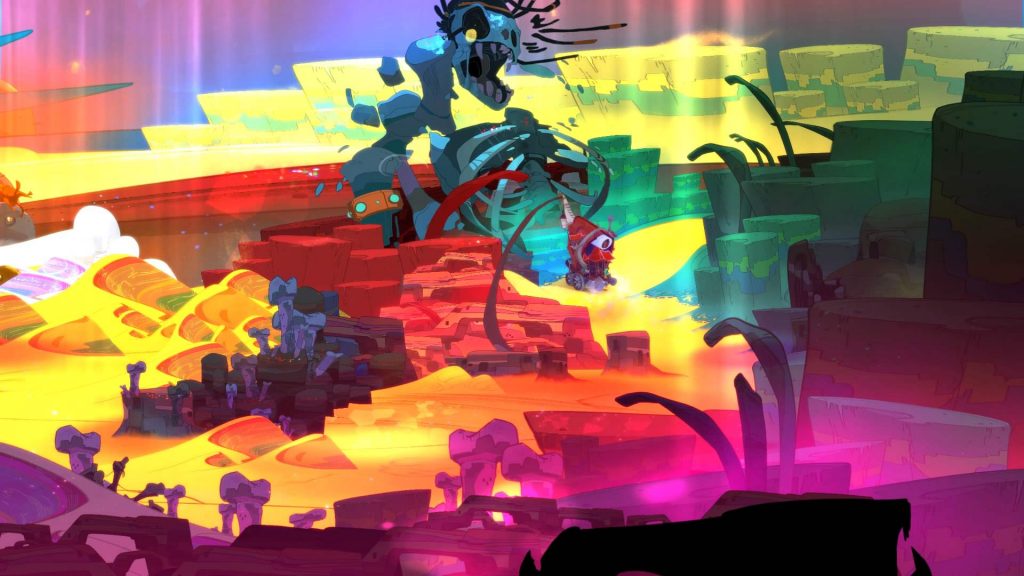 In keeping with prior fantastic work, Darren Korb reprises his role as composer, audio director, and vocalist for Pyre. Pyre's audio work is full of celestial and sparkly sound effects and zesty, lively music to keep your games of "Dunk Your Star" enticing. Music treads this fine line between rustic western guitar plucks to European lutes and bouzouki, to ethnic tamburi, always shifting between genre just as you're getting used to it. A few battles in, you unlock a jukebox mode to hear the full tunes, and I only find it disappointing that other actions will interrupt the music you just selected.
&nbdp;
Overview
Overall, Pyre feels consistently well made, from a team that never rests on its laurels or plays it safe in their genre.
---
---
Related Articles
Developed by Taito Corporation Published by Degica Games Reviewed on Steam (also available on iOS and arcade)  Groove Coaster for
Nintendo kicked off their Digital Event with another funny skit: Nintendo executives Satoru Iwata, Fils-Aimé, and Shigeru Miyamoto in
Developed by Rayark Games Published by acttil, PM Studios  Reviewed on Vita (also available on Android and iOS) Deemo: