Story and Art by: Junji  Ito
Japanese Horror Manga is a genre too simple to describe the work of Junju Ito. Smashed: The Junji Ito Story Collection goes beyond just being gorey, but also brings a psychological cocktail of surprises with it. The hardcover compilation contains 13 riveting tales picked just for this release. Each of these stories opens a new world that is equally compelling and ominous, proving that 13 just might be a lucky number after all. Peeling through the layers of fear, you'll find yourself entranced, disgusted and sullen after reading these bit sized nightmares.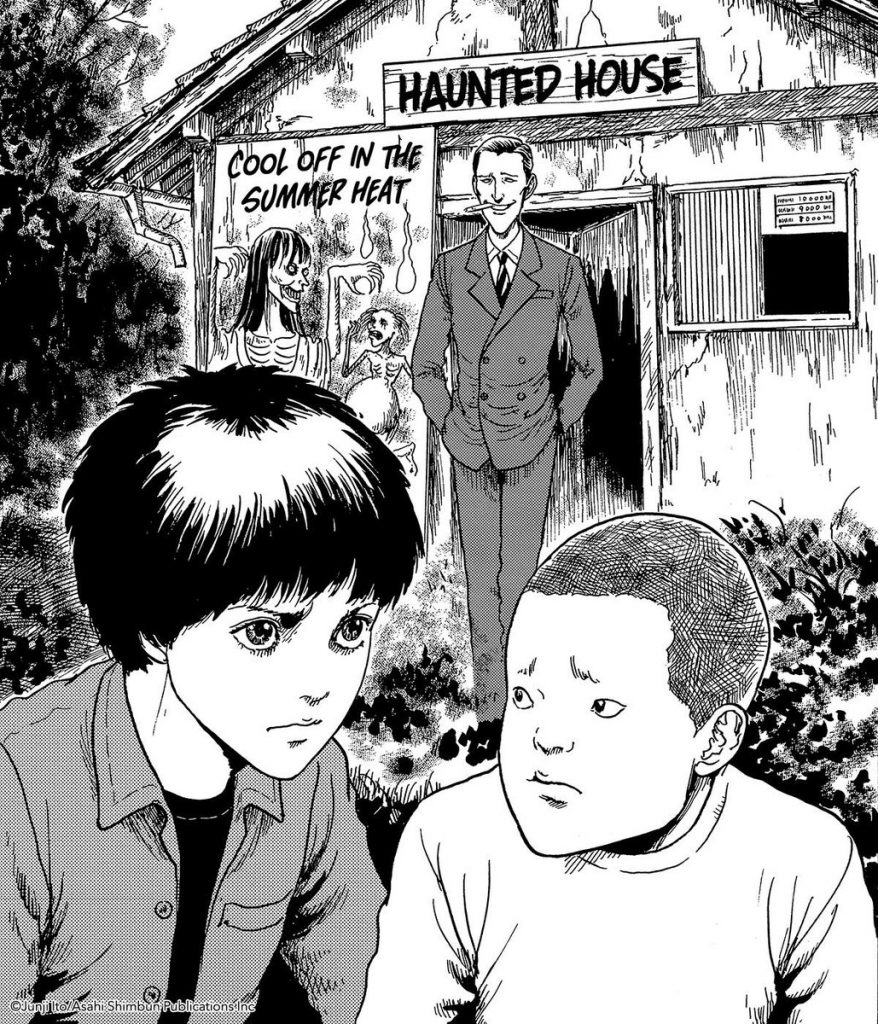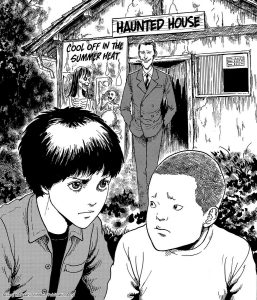 Out of all thirteen, only two stories are connected, both revolve around a haunted house. The connection isn't apparently clear but, both stories are fascinating. The most famous of the thirteen in Smashed: The Junji Ito Story Collection is the last story of the book, Smashed. After all, the collection does take its name. It involves not getting caught eating nectar from a exotic place. What happens if catches you? It would literally get smashed. But, who and how? You have to find that out yourself.
What makes The Junji Ito Story Collection so good is that the book does not only rely on Fear. There are a few based in sad circumstances. Like a ghost flood that repeats itself with one of the only survivors trying to save his ghost wife decades after the incident. There is even a family that is haunted by their parents murderer because he wants to apologize. All the tales in this The Junji Ito Story Collection are very original. It's something that makes you wonder where Junji Ito got all of his ideas.  One influence that is very easy to see is H.P. Lovecraft. Some of Junji Ito's creatures alone show this influence. The monsters and carnage is shown great detail leaving nothing to the imagination. With such a strong literary voice adding to it they weave a visual and literary tapestry that immerses you into every part.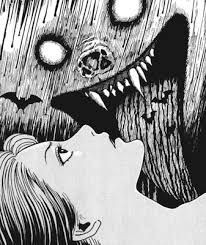 The Junji Ito Story Collection displays Ito's breathtaking art in its well known black and white form. The simplicity helps the story shine through. Not to mention, the ghoulish edge the lack of color creates. The cover art however, is the only picture that is in color. A nice contrast to the interior. The book is not for the faint of heart. The beautifully graphic images and stories can be quite jarring. It leaves a sense of dread if you aren't used to reading such things. I would recommend it to a mature audience only. For the adult content in the stories as well as the art.
This fear inducting collection of stories is sure to keep your attention. All thirteen tales exude a depth that goes beyond the detailed gore that you see at first glance. Whether you like mystery, terror or both, this will be a must read. If you don't really know Junji Ito, this is a great place to start. If you do know his craft, this is a great one to add to your collection.