A little over 10 years ago the groundbreaking visual novel Steins;Gate was released. Steins;Gate is considered by some to be one of the greatest adventure games and visual novels ever made. Over the past ten years, this series has seen its fair share of adaptations in the form of anime, manga, movies, stage plays, and spin-offs. All of these have spanned multiple consoles and media platforms. Steins;Gate: My Darling's Embrace is a light-hearted romantic spin-off game originally released in June 2011. It finally released in the west during December 2019 on PC, Switch, and PlayStation 4. I won't be going much into the story because it'd ruin the experience for people who have never played it.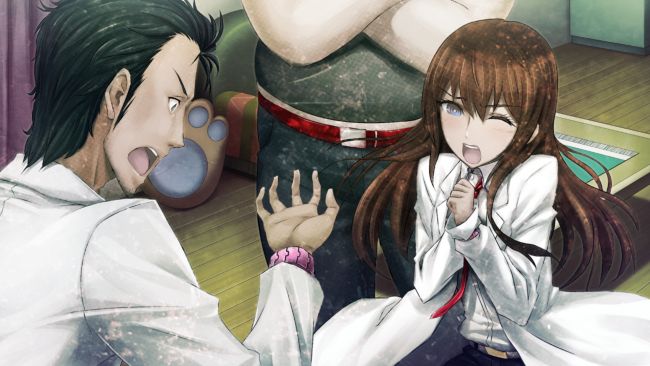 Steins;Gate: My Darling's Embrace starts with Okabe waking up in a different world line than the original game takes place in. While Okabe still has the same goals in this world line, it's much more peaceful than the original game with the Future Gadget Laboratory being more concerned over keeping a roof over their heads. Even though My Darling's Embrace is a light-hearted spin-off title it still has the excellent writing that we have come to expect from Steins;Gate. The characters are expanded on in a little more depth then what was seen in the original game and the light-hearted nature of My Darling's Embrace is something that is a welcome edition when it is put up against other titles. While it doesn't really bring anything new in terms of systems to the table, it is a good edition for those who like traditional dating sims.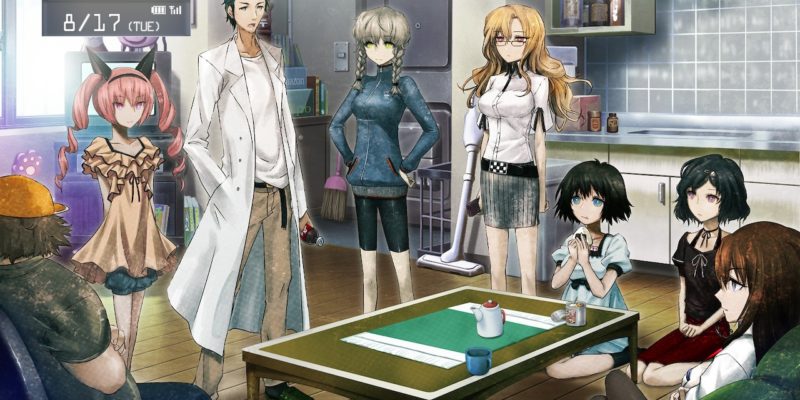 As per usual, Huke's art will be familiar to fans of Steins;Gate and the new in-game CG's in the date scenes are some of my favorite in the series. It nice to see good things happen to the Lab members for once especially Okabe. Also since my first playthrough of Steins;Gate, I have had the ability to travel to Japan and have earned a new appreciation for the settings in this game. The love and dedication that the development team had to display Akihabara and the surrounding area shows.
While some of Steins;Gate's spin-offs are not the greatest, I do believe that this one is one of the better ones that's worth checking out if you're a fan of the series. Even if you're just a fan of dating sims and have never experienced of any of the mainline games, I would recommend this game.  Steins;Gate: My Darling's Embrace is a breath of fresh air for the series with its light-hearted tones and original side story!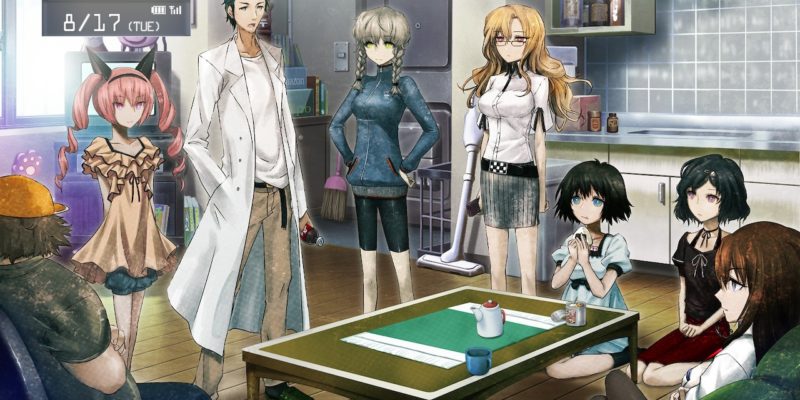 Steins;Gate: My Darling's Embrace Review
Steins;Gate: My Darling's Embrace is an excellent, light hearted spin-off that fans of the series will enjoy!