Developed by: Nintendo EAD Group No. 4
Published by: Nintendo of America
Reviewed on: Wii U
'It's-A-Me Mariooo!!!!"  Nintendo kicks off the fall video game season with its world famous Italian plumber to celebrate his 30th anniversary. Mario returns in all his old school glory for his latest Wii U adventures. Super Mario Maker for the Wii U lets player take all of the elements we've love from 2D Mario games from the NES, SNES, and the Wii U eras to create their own Mario levels using the gamepad to place items, enemies, bosses, mushrooms, and 1-Ups.
When you first star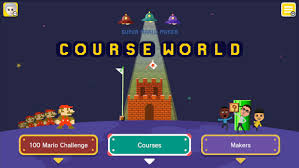 t up Super Mario Maker it throws you in a half done pre-made level.  As you're about to complete the level, the game stops you to take you through a level maker tutorial on how to create a level and fill in what's missing.  Super Mario Maker makes it super easy to place what you want in your level by using the gamepad stylus to simply drag objects to where you want to place them. It took me a total of 4 minutes to add to the level and by then I was feeling ready to create a masterpiece stage. Once you're finish building the rest of the level, you play it to completion. Once completed, you're ready for the main part of the game. At the main menu of Super Mario Maker you'll have two main game modes to play. There's the 10 Mario challenge and Course World.  The 10 Mario challenge let's players go through 8 pre-made level from Nintendo with only 10 lives total. As you go through the stages you can obtain additional 1-Ups depending on how well you do in the levels. After you complete a level in 10 Mario challenge, the pre-made course will save and become a sample stage for players. This can be used as a template to help create a custom level or remix a pre-made level. Course World is where the fun really begins. It's where you'll play other players' custom courses from around the world. In Course World there are two main game modes. The 100 Mario Challenge is very similar to the 10 Mario challenge but instead of playing pre-made levels, you're playing user created levels. Based on the difficulty setting you choose, it can be intense. Easy mode has you only play 8 random user created levels. Normal jumps up to 16 randomly user created levels, and Expert also features 16 user created levels.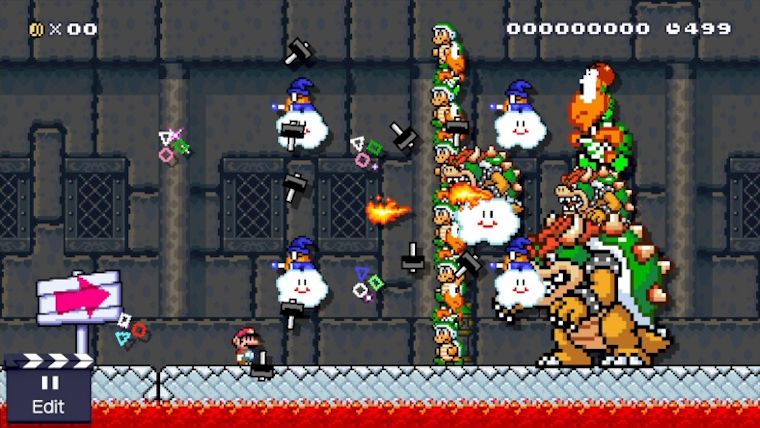 Within the Course World there's also a mode just for playing individual courses. Nintendo does a great job keeping track of the many courses to choose from by breaking them down into three categories: Featured, Star Raking, and Up & Coming. There also a search function as well. One nice thing about checking out a course before you dive in is that you can see which generation of Mario levels you're going to be playing. Other details includes the clear rate of players that passed the creator's level, the number of people that played the level, comments players left, and even downloading the course to save to your levels folder. In your personal folder you have categories such as your uploaded courses, courses that you star marked as your favorites, courses you've played, your overall stats, and medals earned for courses you've made. Other option you have in Course World is Maker. In Maker you can find out which creator has earned the most stars from the Miiverse community as well as view all of their uploaded courses. You also follow another creator so when they upload a new course you'll be notified it's available.
As I was playing  Super Mario Maker I had a smile on my face the whole time, even as I was playing user created levels that drove me nuts and caused me to curse obscenities at the TV. Even after getting angry at the game and some of the the insane user created levels, I kept trying to get further and further through the levels till I could pass them to really hone my Mario skills. After playing the original Super Mario Bros on the NES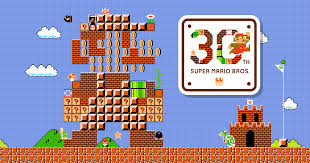 30 years ago and playing it now on the Wii U with both gamepad and the Wii U pro controller, I can say the controls feels the same. Jumping feels like it always has in Super Mario Maker. With the introduction of the level maker control, they are just as simple and creating a levels is pretty straight forward.  Even though the original Super Mario Bros is only 8-bit, playing a version on the Wii U in HD makes Mario look great.  The bright crisp color pop out nicely and make the 8-bit and 16-bit generations  look beautiful.  Not only did I have fun just playing Super Mario Maker and playing tons of new courses, it's also wonderful playing and jamming out to the classic Mario theme songs, like the Super Mario World theme song which I haven't heard in years.
Being one of the first video game series I've ever played, it's fantastic seeing how far Mario has come along.  Coming back to where it all took off for 2-d Mario platformers during the NES day is just simply amazing to me. If you never played a Mario 2-d platformer I would highly recommend starting with the original Super Mario Bros and then picking up Super Mario Maker to play new user created content that pop up everyday. You're essentially getting an endless Mario game. As with most Mario games, the gameplay is very solid and the soundtrack is great. If you're looking for a meaty game you're not going to find it with Super Mario Maker, but you will have new challenges everyday to test your Mario skills and have countless hours of fun trying to beat custom levels from other players. Even if playing is not your thing and you love creating levels, there's countless hours to spend there, too. No matter how old you are, whether you're a long time fan of the Mario series like me or you're being introduced to the series through Super Mario Maker, you'll instantly feel the magic and joy the game bring to everyone that plays. You'll also appreciate the gameplay, the soundtracks, and graphics from generation to generation over the past 30 years of the series' evolution. I would easily say Super Mario Maker is worth every penny due to its great gameplay and endless user created content. There'll be plenty of levels to keep you busy for years to come.