With a history of prolific development over the past decade, FuRyu has become renowned for their stylized takes on role-playing titles. Crystar is FuRyu's new take on action role-playing. Following a release last October in Japan, it is coming to the West on August 27th courtesy of Spike Chunsoft. It features supernatural powers, an ethereal visual style, and an emotional journey into the depths of Purgatory. ConFreaks & Geeks sat down with Spike Chunsoft to check out Crystar in motion, and we are more than excited to recount our impressions.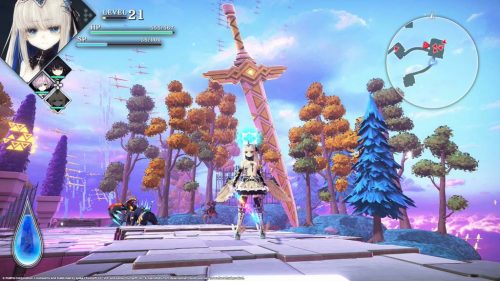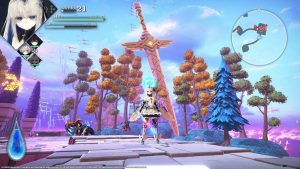 Crystar follows Rei's adventures as she travels between the real world and Purgatory. When Rei and her little sister Mirai are brought into Purgatory, they strive to escape. Rei activates her latent powers as a last resort against an incoming creature, but in doing so she inadvertently kills her sister. Despondent, Rei makes a demonic deal in which she becomes a monster-slaying Executor with the hope of having her sister revived. She strives to reach the final level of Purgatory alongside three other Executors, and their distinct supernatural abilities help them overcome the forces of darkness.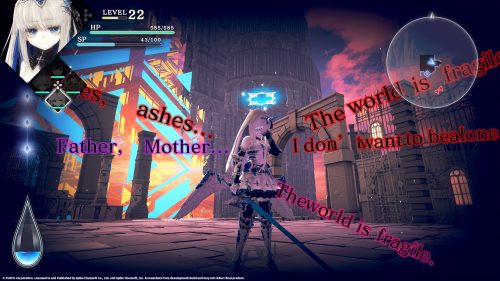 Per its name, Crystar revolves around the power of tears. The cathartic process of crying empowers the characters and provides different benefits depending on the characters' situation. Crying fills the Tear Gauge in Purgatory, which is the game's dungeon phase. A full gauge unleashes the character's Guardian, which provides over-the-top combat capabilities such as auto guarding and countering. When Rei is in her room in Reality, she is able to tinker with loadouts as well as cry in order to purify Torments that she acquired in Purgatory. This purification process creates equippable Sentiments that can then be upgraded and customized. The process in general seemed thematically sound, and the process of purification is accompanied with a rather stark crying animation.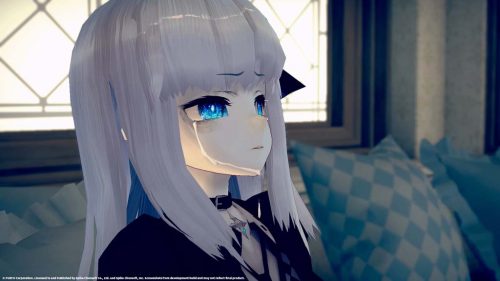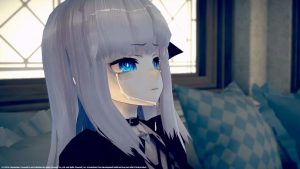 The game's stark expressive presentation is captivating, and the characters and environments are a wonder to behold. One of the main designers is Riuichi, who is known for goth-themed designs and intense eyes. Another designer is ntny who worked on character designs and 3D models. We caught a glimpse of the environment design, which is glamorous, fantastical, and bizarre. The eight different levels of Purgatory juxtapose mythical and realistic elements. Another element is that the on-screen interface has dramatically positioned text that actually reflects the thoughts of tormented souls that Rei encounters. The game also revolves around discovering the dramatic history behind each of the four Executors.
Crystar's mechanics are also familiar and easy to comprehend. The player can freely alternate between each of the four characters, which is helpful due to their different specialties. One character is well rounded while others emphasize range, speed, and power. The game also provides a high degree of customization between each character's multitude of selectable skills and over one hundred collectible Torments.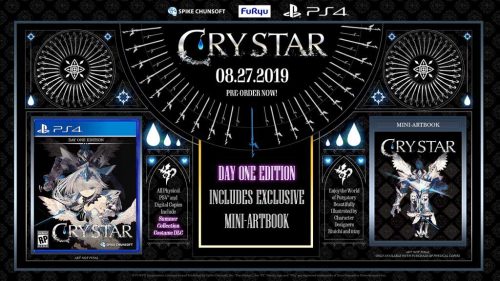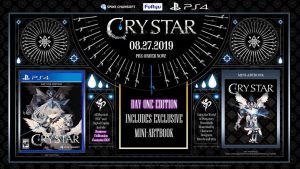 Those interested in experiencing Rei's emotional journey will not have to wait for long. Crystar's western PlayStation 4 and Steam release is slated for August 27, and the game will include dual English and Japanese audio.