Developed by Sushi Typhoon Games
Published by NIS America
Available on PlayStation Vita and Steam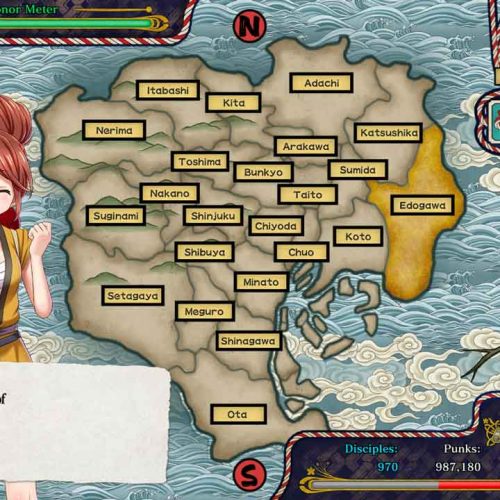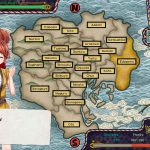 Hey there everyone! I'm here to bring you a recommendation for one of NIS America's recent release of Sushi Typhoon Games latest project, Tokyo Tattoo Girls!  Tokyo Tattoo Girls is in Tokyo in the near future after a catastrophe happens; the city is isolated and is split into 23 wards each controlled by a leader under the title of Kumi. After the catastrophe tattoos grant powers and it is up to you and your chosen heroine to take on the 23 wards and escape from Tokyo.
Putting the anime aspect of Tokyo Tattoo Girls aside, what you're left with is a Risk style strategy game that plays fairly automated without the players really doing anything besides clicking to grant power ups. Of course you have the ability to sway the outcome of some events with the ability to give your chosen female character new tattoos that have influence over different areas of the map. With this game's short playthrough time, many playable characters, and different difficulty levels it has a lot of replayability that should please a lot of strategy fans out there. Tokyo Tattoo Girls doesn't reinvent the wheel for strategy games but you get a nice and simple change of pace compared to other games in the genre.