World of Final Fantasy E3 Video and Announcement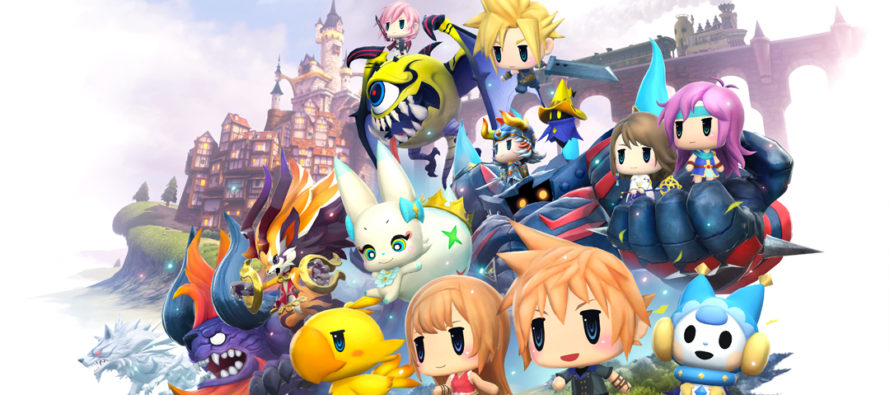 We just cannot get enough of announcing Final Fantasy news! SQUARE ENIX®'s WORLD OF FINAL FANTASY™ is set to release in North America for the PlayStation®4 computer entertainment system and PlayStation®Vita handheld entertainment system on October 25, 2016.
The newly released English-language trailer offers fans a fresh glimpse of the game, featuring iconic FINAL FANTASY® monsters and adorable heroes. The trailer expands the FINAL FANTASY universe for a new generation of players while also providing long-time players a nostalgia-filled journey to the series' roots.
In WORLD OF FINAL FANTASY, players lead a pair of twins, Reynn and Lann, through the land of Grymoire on a search to rediscover their lost memories. Throughout their adventure, players will collect, raise and battle adorable beings of classic FINAL FANTASY lore, including cactuar, chocobo® and behemoth, to create customizable, strategic tower combinations to take on the most challenging of opponents.
Davies Green
One of the original founders of the CFG. Big nerd who is a fan of geeky pop culture and wants to share it with everyone.
---
---
Related Articles
The wait is over. Capcom has officially announced event dates, locations, and qualification guidelines for the 2016 Capcom Pro
One of Marvel's highly anticipated films of 2015 has released their first official trailer. The new Ant-Man trailer premiered tonight
Throughout the month, Netflix has been sprinkling brief trailers on their upcoming Marvel series Jessica Jones. Today, they release a