Just when you thought Blizzard has announced their jampacked schedule of games coming out, they released a huge bombshell at Gamescom 2015! Blizzard announced their newest expansion to the most popular MMORPG! The new expansion, known as legion will introduce the player to a new job class, new areas, and a whole log more! World of Warcraft®: Legion™, the sixth expansion to its acclaimed massively multiplayer online role-playing game.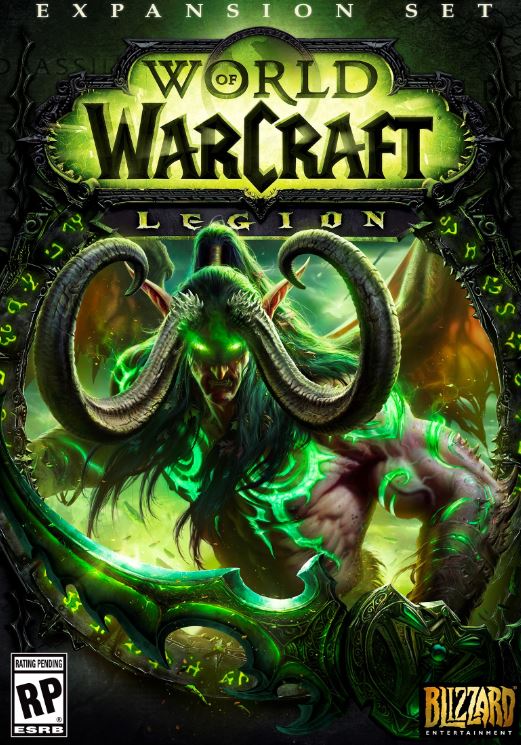 In this dire new chapter of the Warcraft® saga, the demonic Burning Legion has returned, seeking to call forth their fallen leader—the dark titan Sargeras, Ravager of Worlds. As destruction rains across Azeroth, its heroes must seek salvation among the ruins of the Broken Isles, doomed center of ancient night elf civilization and birthplace of myths dating back to the world's creation. In the face of hopeless odds, they must learn to master mighty Artifacts—legendary weapons that hold the potential to bring down the corrupted armies of the Legion—and strike an infernal pact with the dread Demon Hunters of the Illidari . . . accursed followers of the infamous Illidan the Betrayer.
World of Warcraft: Legion ushers in an era of unprecedented conflict for the Alliance and the Horde as the Burning Legion's crusade against creation enters a terrifying new stage. The expansion is loaded with features and content that will transform players into Azeroth's elite vanguard against the shadow, including:
New Hero Class: Demon Hunter—Unleash the demon within as an all-new melee hero class gifted with preternatural mobility—and the ability to metamorphose into hellish new forms.
New Feature: Artifact Weapons—Smite the Legion with legendary weapons of lore. Earn Artifact power to unlock abilities and traits, and customize your weapon to suit your needs.