All-New X-Factor #5
Marvel Comics
Written by Peter David
Art by Carmine Di Giandomenico
First of all let it be known I am in love with Carmine Di Giandomenico's style of art! An elaborate take on "sweet and spicy", the sexiness of the characters is represented fully without forsaking an ounce of their innocence. The illustrations retain enough detail to keep it from becoming too abstract while exhibiting flair reminiscent of an old 80's manga, creating a mood that just makes you smile. It also defines these characters extremely well and grants each of them a personality that seeps right through the page.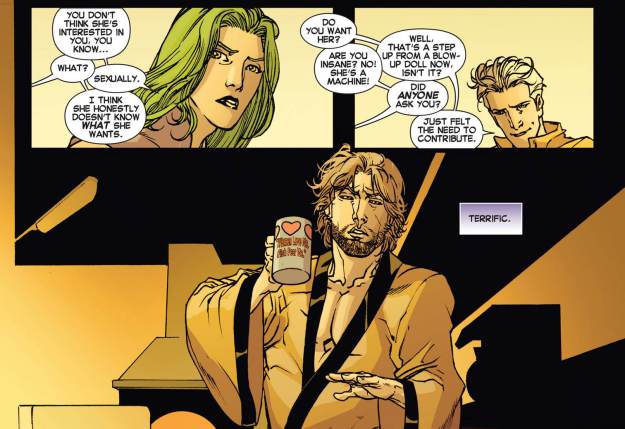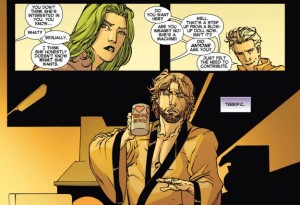 I love how Danger's presence alone in Gambit's room was enough to wake him up. When Remy goes off to find the others they are having a nice brother-sister chat and when Remy does join them, Pietro is full of sarcasm and lets the one-liners rip! Characterization and fun are rolled up into one encounter and it's amazingly well done! With Pietro working for Alex and spying on the team things can get really complicated. The excuse for his departure was sorely lacking, as he mentions being busy in the bathroom "brushing his teeth". The only one to really find this odd is Danger who suspects he is up to something…
While the plot is gradually getting to the heart of the matter I am not against it taking its time to develop. For we get to see the relationships form between the team and their reactions to later events as the story progresses. This doesn't feel like the work of Peter David of old, however the set up process seems intentionally more methodical. Surely the pay off will be worth it as this will allow the reader to really get a chance to see each person and their reason for being on the team. The measured pace really suits this book and the artwork is amazingly in sync, making this one of the better Marvel reads so far this year.
Overall Score:
9/10