Unknown fact: Utah is gearing up to be the new nerd capital. A state formally known solely for jello and really nice religious people has shown it's nerdy underbelly and I cannot get enough of it. I try to attend every con in the Salt Lake area, as crushing to my wallet and sewing machine as it is, but some how had neglected going to Anim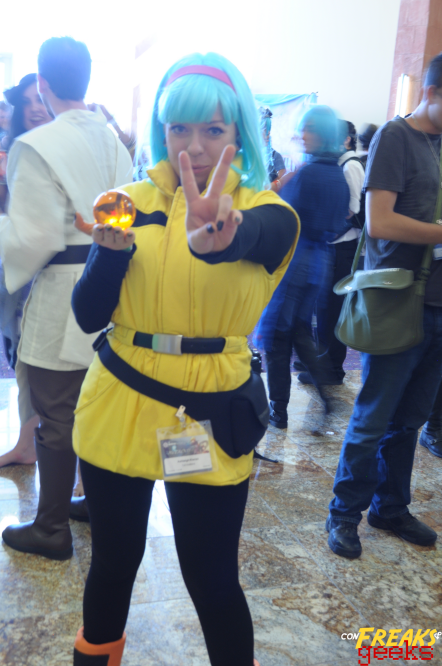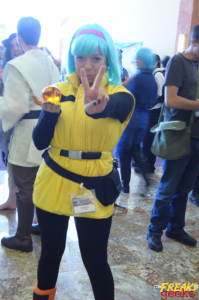 e Banzai. The fool, I was.
Unknown to me, Anime Banzai is a hidden treasure trove of geekery, tucked away in Layton, Utah. Celebrating its 10-year anniversary, the con has grown from 100 attendees at the Salt Lake Community College to an amazing event boasting 10,000 friends sharing their love.
My first day at the event was spent scoping out the con before falling into my role as the Observer. All the cons I had previously attended were massive and  I had my doubts about attending a smaller con. My doubts were squashed almost immediately. Anime Banzai has a plethora of panel options, as well as viewing rooms where you could just rest and watch anime with friends. There was always something to do and someone to do it with.
If that didn't win you over, then the guest selection will. I felt as though every voice I had ever heard in anime were present and speaking right to me. After feeling flustered, there were evening events including a formal ball and an amazing rave with the musical stylings of Xauric and DJ Slenderman (who was Deadpool in disguise).
The best part of Anime Banzai is the courtyard. It was a gathering of cosplayers just spending time with their friends. I spent a decent amount of time there taking pictures, but mostly talking to the attendees. The love for their fandoms and the hard work put into creating their costumes were beyond amazing. The love and spirit of the attendees were worthy of the 10th anniversary. (Check out some of the cosplays)
I would recommend anyone to come to Anime Banzai. Where else can you hear Tamaki flirt with you at a panel, Shou Tucker make heart-breaking comments about Nina and then dance the night away at the best ever Rave? Okay, a lot of other cons, but none will make you feel as loved and accepted as Anime Banzai.