Arcana Heart 3 LOVE MAX SIXSTARS!!!!!! Review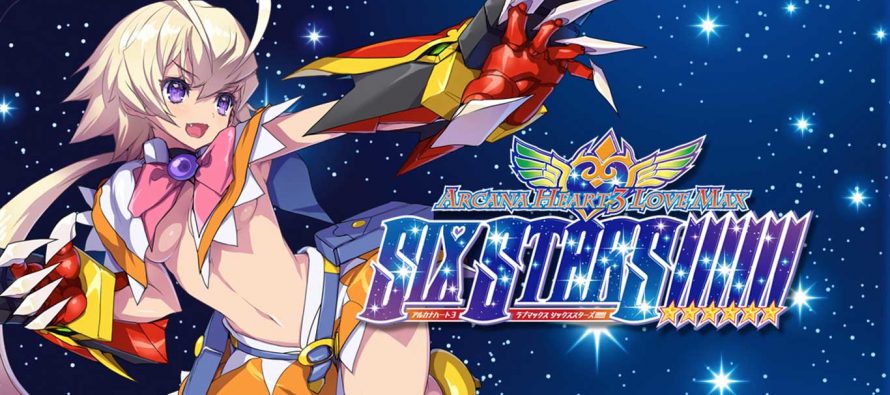 Developed by EXAMU Inc. 
Published by Arc System Works
Reviewed on PC (available on Steam)
These past couple of months have been really good for anime fighting game fans with the release of Dragon Ball FighterZ in about a week and announcements like BlazBlue Cross Tag Battle. There was one release last month that may have flown under many people radar, though: the Steam release of Arcana Heart 3 LOVE MAX SIXSTARS!!!!!!. Back in 2017 Examu, the company behind the series, created a Kickstarter campaign to bring SIXSTARS!!!!!!, an arcade version only update, to America via Steam! The Kickstarter campaign raised a total of $324,639, so after a couple of months of waiting the port was finally released. So how does this game hold up? Let me give you the rundown.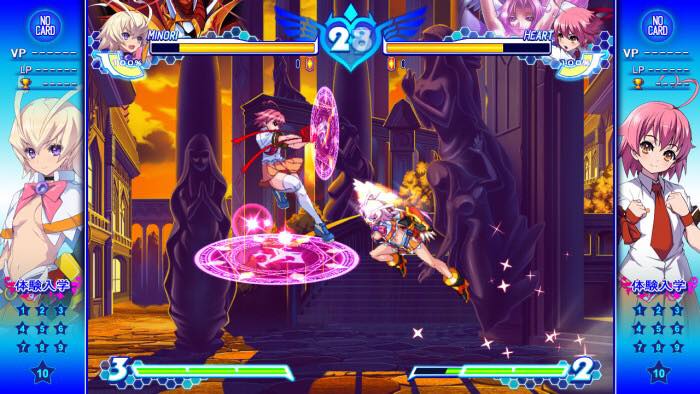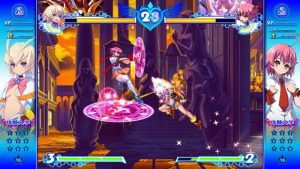 For those that are not familiar, the Arcana Heart series is a standard 2D anime fighter. Where Arcana Heart differs from the other fighters is its large vertical stages that places a higher priority on aerial combat. Now Arcana Heart 3 LOVEMAX SIXSTARS!!!!!! was an arcade only 2014 update to Arcana Heart 3 LOVE MAX!!!!!. This update adds Minori Amanohara and her arcana Ichor, the Arcana of Blood.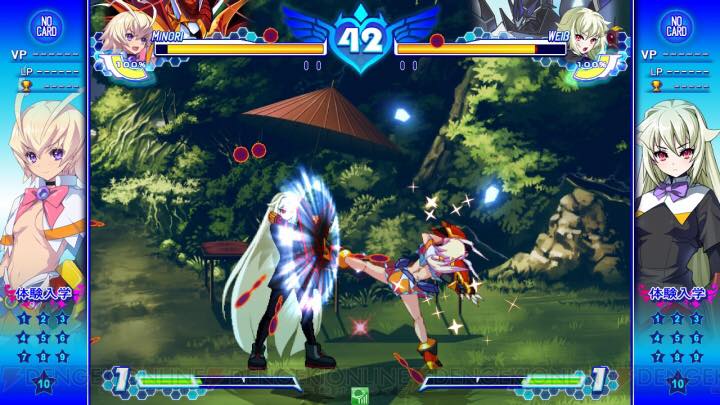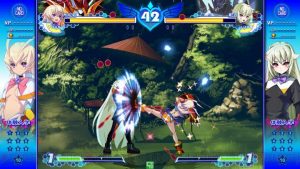 Not only does this update introduce the new character but also brings new balance changes that will keep the game interesting for veteran players. I have to hand it to Examu, they really know how to craft a great single player experience in their fighting games. You'll enjoy the experience even if you don't have another person to play with. The standard modes are all there: story, versus, and online along with other modes that adds to the experience. Online mode from what I've seen is a little barren, so I hope more people pick up this game because I would love to play this game more online.
The visual design in SIXSTARS!!!!!! is the same compared to the previous installments. While that's not bad, it does show its age. All of the characters are cute; but the animations aren't as fluid and does not flow as well as more current anime fighters. The music and sound design SIXSTARS!!!!!! also shows its age as well: while it's nothing I would listen to outside of the game, it's not bad by any means.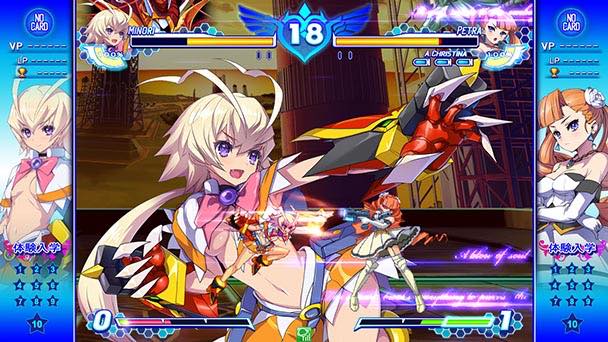 With a price point of $29.99 this is a nice and welcomed addition to the Steam library. Anyone who enjoys fighting games should pick this game up. If this game isn't your cup of tea, you could always pick up another great fighting game by Examu called Nitroplus Blasterz which is also on PC, PlayStation 3, and PlayStation 4.
Overview
Arcana Heart 3 LOVE MAX SIXSTARS!!!!!! is an accessible fighting game that encourages aerial combat. It's a welcome addition to Steam with its excellent modes and unique characters.
3.50
3.5 out of 5
Average
---
---
Related Articles
Developed by GULTI Co., Ltd. Published by KAYAC Reviewed on Nintendo Switch RXN -Raijin- is a new take on
Developed by: Examu Published by:  Marvelous USA (XSEED) Reviewed on: PlayStation 4 (also available on PlayStation 3) Anime Fighter
Developed by Mages Inc. Published by Spike Chunsoft Reviewed on PlayStation 4 (also available on PC and Switch) It