Blood Lad is coming Stateside in a Collectors Edition
Get ready for the hilarious, action-packed story of an otaku vampire in BLOOD LAD, debuting across North America in a limited edition Blu-ray and DVD combo pack as well as DVD standard edition next 

Tuesday September 2nd

! The special set includes the COMPLETE 10-episode series, and comes in a full-color chipboard box, and includes a 96 page premium art booklet featuring episode guides, art, interviews and more! Special features in the combo pack includes an interactive art gallery, English dub session outtakes, and more!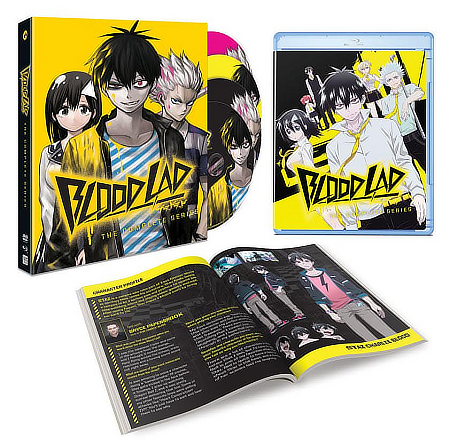 The 10-episode paranormal action comedy will be offered as a Limited Edition Blu-ray/DVD combo pack for $69.99 or the standard edition that comes with the OVA film for $44.99. 

BLOOD LAD introduces Staz, one of the toughest vampires in the demon world, who unlike his ancestors is obsessed with watching anime, playing video games, and dreaming of going to the Human World! When a Japanese girl named Fuyumi wanders into his territory, his world is finally complete, but his joy is short-lived… Fuyumi gets swallowed by a monster, leaving her bare soul behind, and Staz vows to bring her back to life by any bloody means necessary! 
Davies Green
One of the original founders of the CFG. Big nerd who is a fan of geeky pop culture and wants to share it with everyone.
---
---
Related Articles
This January, the countdown begins…and the end of Marvel's first family is upon us in FANTASTIC FOUR #642 – the
THORS #1 Brings the Hammer of Justice to Battleworld This June! This June, prepare to meet Battleworld's steadfast police force,
Remember back in 1999 when Pokemon and Yugi-Oh was the craze. Well, there was one series that came the closest