Developed by Atlus, Studio Zero
Published by Atlus

Reviewed on PlayStation 4 
Catherine is a unique and interesting game. It's a very unique puzzle game that tells a somewhat adult story. Then you add in some nice anime styled graphics and you have a game that is truly full bodied. Be warned there are alcohol puns ahead. No need to be sheepish, let's uncork this review.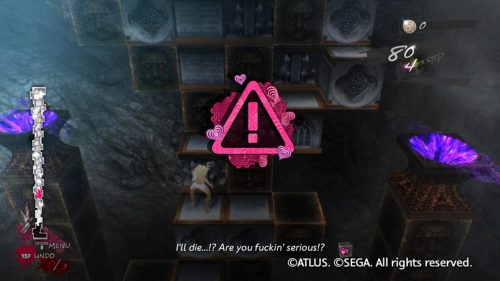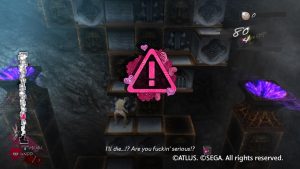 Catherine: Full Body was an interesting project for the teams that had to figure out how to bring some their own stylings into the next generation. The result was Catherine. The story follows Vincent Brooks, a programmer past his prime with a bit of drinking problem. When he finds his glass suddenly full of the prospect of marriage, he ends up taking a shot of the supernatural with him that night. The game play is split between two segments, The Nightmare Tower Blocks and Vincent's local haunt, The Stray Sheep. The gameplay is largely unchanged. You play through a puzzle segment by climbing a tower made of movable blocks. By moving blocks to keep the edges touching, you can build your way to the top.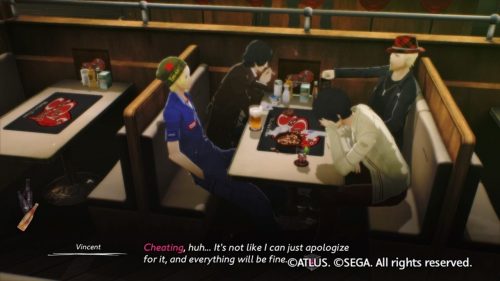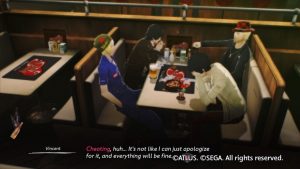 There is a ridiculous amount of techniques and strategy you can use as the game progresses including a dangerous cocktail of new hazards. There are bombs, spikes, and more in an alternate story mode that changes the block composition to make for a Bloody Vincent. Taking advantage of items can make your time easier at the cost of reducing your chances for a gold trophy. Clearing the stage quickly, without using the undo mechanic too many times and using no items will grant you the best chance for a high score. Then there's the Stray Sheep, where things are less physically intense but this is where the drama slowly stirs. Here you can drink, learn more about the patrons, and if you drink enough, quite a bit of interesting booze trivia.
Drinking also allows Vincent to gain a speed advantage in the nightmare realm so drink up! During this time, you can reply to text messages from your girlfriend(s) that can help you alter the course of the story. For those who run through the first time, I am envious you'll get experience all of the twists for the first time and the possibilities of all 13 potential endings. Yes, there is a lucky 13 in this edition. If you play through to get them all will probably master the puzzle side of it by the end. The new routes really add a lot of depth and will make you think about your choices as you navigate this new vineyard of possibilities.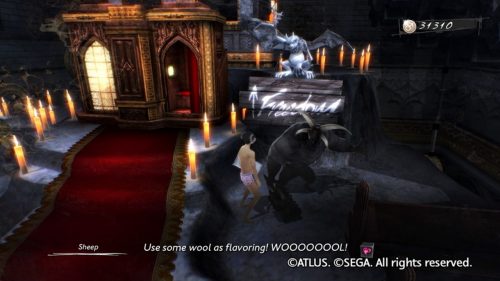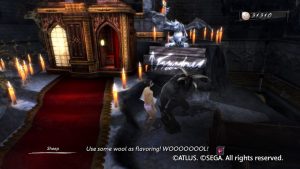 I would be remiss to not talk about the presentation. The pairing of Shigenori Soejima for character designs and Shoji Meguro as the composer are considered by many to be a golden combination. All of the character designs have a lot of flair to them. Even the various sheep you encounter in the nightmare world are kind of stylish in their own way. Just getting a quick look of the character can tell you a lot. There are still plenty of layers to discover so definitely take advantage of the time you have in the bar. Meguro has a very distinctive talent when it comes to his music, and Catherine's soundtrack has everything from moody blues, acid jazz, to some electronic mixes of classical pieces that will really keep you going.
The main theme for the Stray Sheep is something I can loop for hours and never tire of. Catherine Full Body offers dual audio. Both dubs are great and Rin (voiced by Brianna Knickerbocker) adds another great layer to the experience and I'm glad she became a part of the game. I've seen a couple of the new endings and I must say there is some intriguing stuff there. All of the previous DLCs are included and there are more playable characters for the alternate modes. On a quick side note, I wasn't really able to test out the online play during my time but I will hopefully follow up in the near future.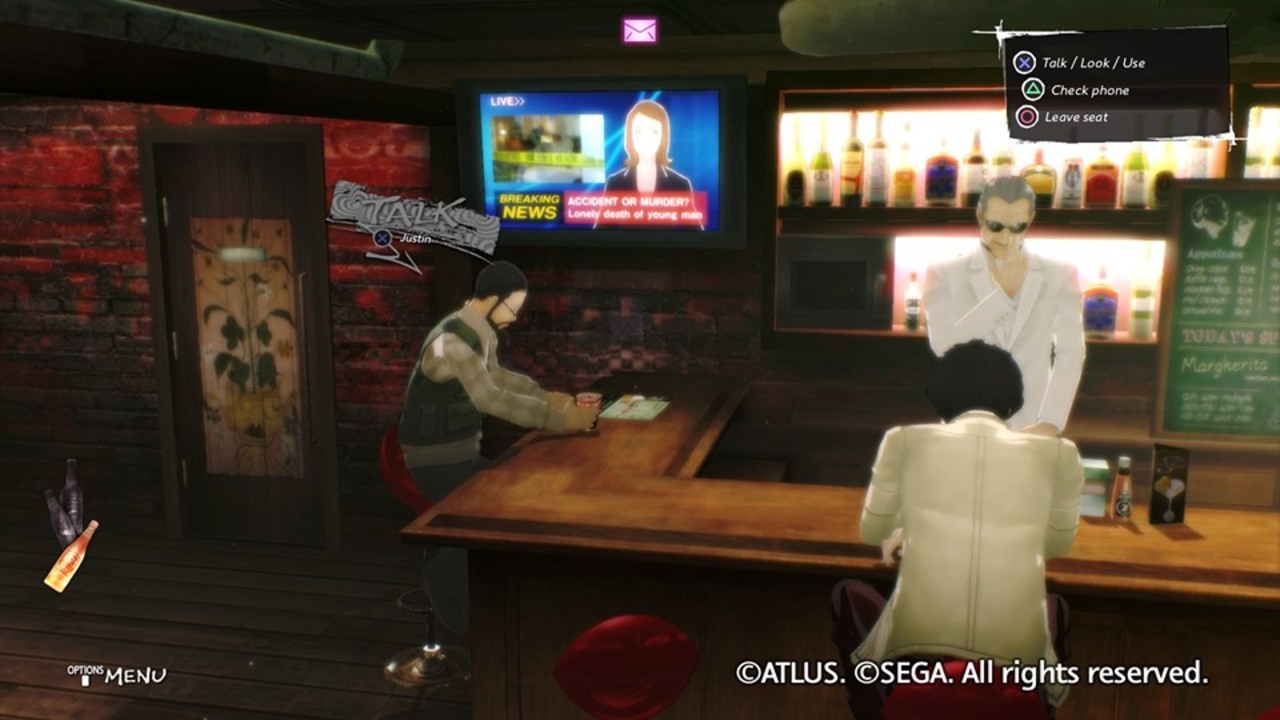 Catherine Full Body culminates a lot of great elements in one casket to give you the fullest bodied version of a unique classic. If you haven't tried this crazy bartender's choice I highly recommend you do!