The Thermaltake brand is an excellent brand for modders, overclockers, gamers, and PC enthusiasts. They offer many different products ranging from case fans to Memory, to cases, and AIO liquid cooling systems. At CES 2020, we checked out some of the fantastic things to come from this great company.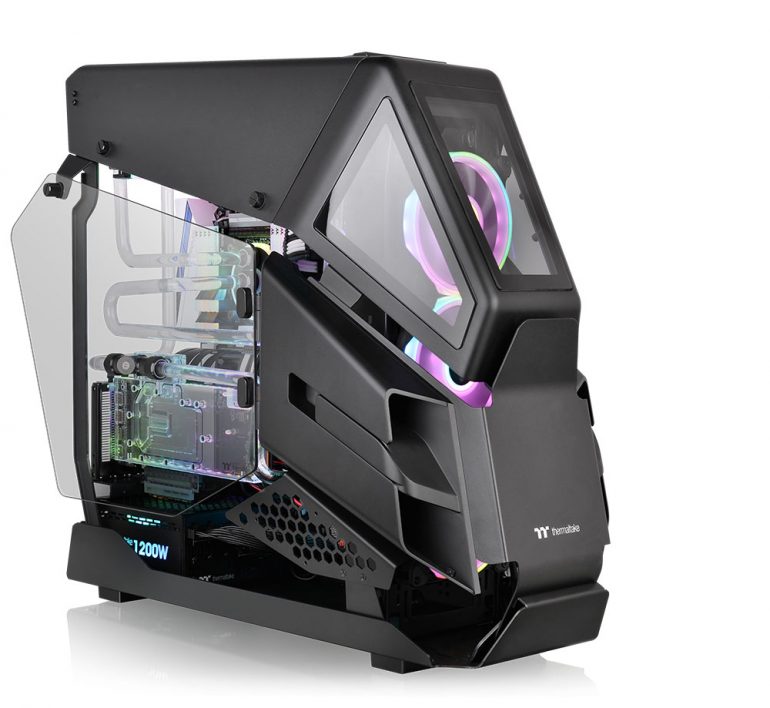 The Thermaltake AH T600 case is an interesting one. The overall feel of the situation looks like it is from the cockpit of a military helicopter! It comes in 2 colors, white and black. The white one looks very sleek and should fit in with almost any five builds. The T600 has two tempered glass panels on either side of the case for easy access to components and wiring. The case includes 4x USB ports, two of which are USB 3.0. It also supports a 480mm AIO Liquid Cooling system on the front and is optimized to have easy access to drain the coolant when needed. All in all, this is an excellent case option if you are in the market for an easy to use case with plenty of space as well as proper airflow for building almost any build you can imagine.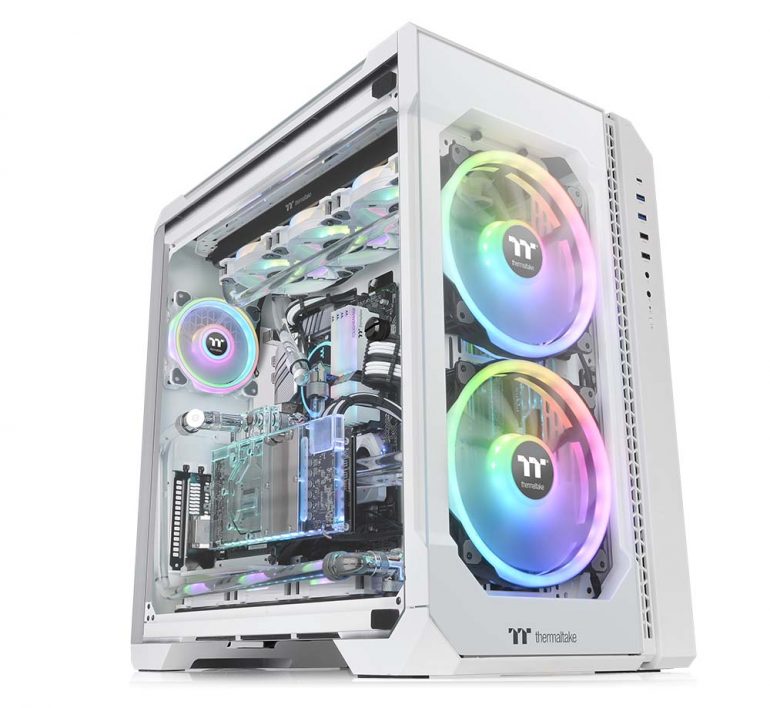 The Thermaltake View 51 TG case is tinkerer's dream case. Designed for liquid cooling and modding, this may be the case for you! It supports up to quad 360mm radiators either at the bottom, side, front, and top ends of the case. It comes with three fans; 2 on the front and 1 in the back. This case is perfect for having a very fancy looking rig with RGB, neon, or multi-colored liquid-cooled types of setups. The mid-size tower is more budget-friendly, as well. This case has 5x USB ports, two of which are USB 3.0, and one of which is USB-C. This case has plenty of expansion as well, with eight slots available.
Do you want reliable, TOUGH RAM? Thermaltake has it. Do you need something a bit more on the standard side? They have it as well! Both in RGB and non-RGB flavors! Their TOUGHRAM series comes in a few options, including RGB and non-RGB options, they are available starting at 3000 MHz, going up to 4400 MHz. They support ASUS Aura Sync, Razer Chroma, MSI Mystic Light Sync, and Amazon Alexa to control a few aspects of the Memory including lights, and the ability to see the weather in your current location. And of course, as these are TOUGHRAM, they are more durable than normal RAM and will last you longer. There are options for water-cooling these RAM modules as well, with the ability to have RGB sync with the rest of your system.
The water-cooling blocks for Thermaltake's RAM allow for the ability to switch between liquid and air cooling to suit all of your needs. The water-block can cool your ram by about 32% more than passive air cooling. One of the benefits of liquid-cooling your RAM, besides the 20*F cooler components, is that the RAM will also last longer than passively air-cooled Memory. The blocks support their 3200 MHz up to their 4400 MHz modules.
Thermaltake's Riing Radiator fans, available in both 120 & 140mm options, offer a 16.8million color combination option for your RGB needs. They include over 200 presets, and in total, have 54 LEDs on the inner and outer loops of the fan. There are many options for lighting, including but not limited too: Twinkle, Firefly, Heartbeat, Roundabout, Full Lighted, Sound Control, Ripple, Blink, Wave, and Thermal.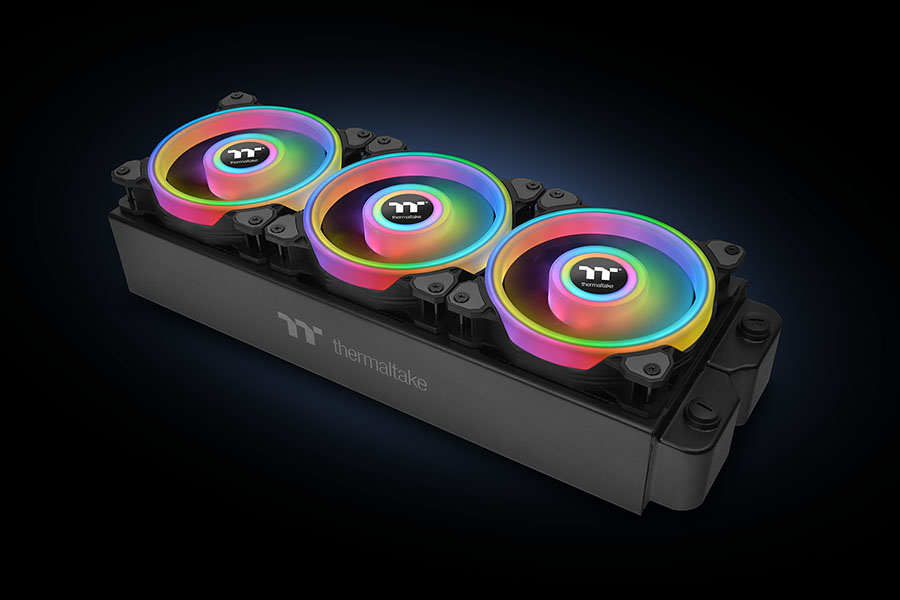 Thermaltake's options are extensive and open. If you are in the market for some new PC components, Thermaltake is an excellent option. They have multiple types of cases, RAM, AIO options, fans, and more. With these upcoming products coming soon, I would guess that Thermaltake will have a great 2020.