2015 was a banner year for videos games with the PlayStation 4 and Xbox One finally establishing themselves with solid console exclusives and excellent third party releases. Even the older consoles like the Wii U and Vita had great games, making it a great year all around for gamers. 
We asked each member of our video game reviews team to come up with their top three picks. It wasn't easy to pick just three, but here are our favorite games of 2015: 
Preston's Top Three
What makes a title game of the year material for me are gameplay, story, visual innovation, and experiences that make me feel emotionally attached to a character or situation.  Here are my top three game of the years choices for 2015.
Metal Gear Solid V: The Phantom Pain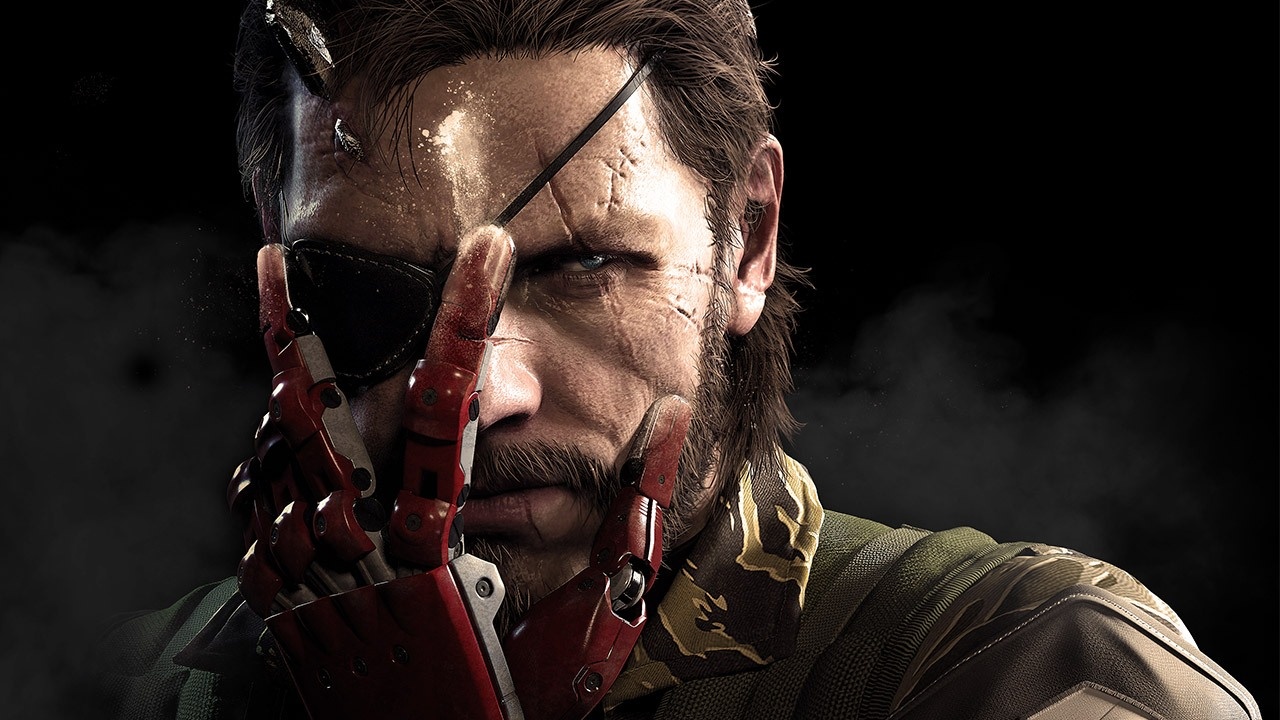 If you're a long time fan of the series, you knew coming in that Metal Gear Solid V: The Phantom Pain would be an epic experience.  With a great story line about Big Boss and the incredibly huge open world to explore, The Phantom Pain delivers. What I love about The Phantom Pain is the many different ways you can approach a mission and everything you have to take in consideration like the time of day, weather conditions, or what type of weapons or buddy to use. Thanks to the customization options, my play through of a mission could be completely different from someone else's. The Phantom Pain is my number one game of the year for 2015 and I recommend this to anybody looking for a great looking action adventure game.
Super Mario Maker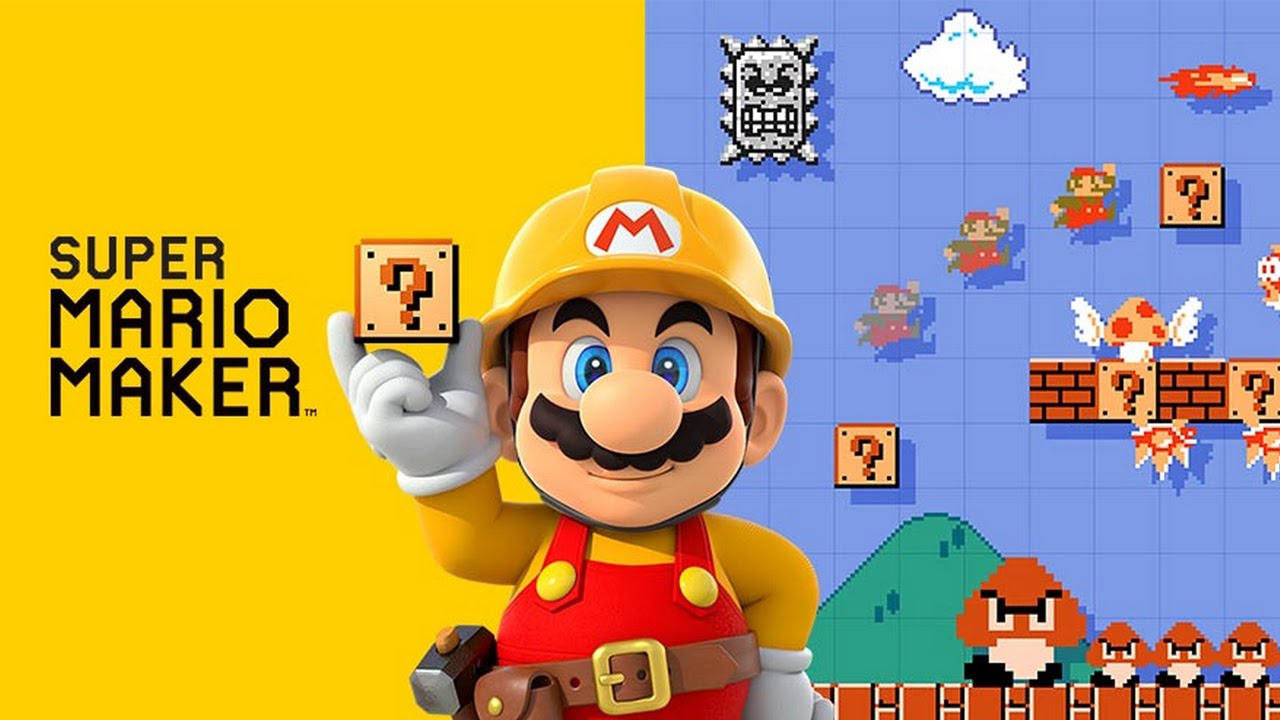 The Wii U has had a bit of a struggle to stay on par with other consoles this year but the one thing that will always put Nintendo apart from others are their first party Nintendo games. One beloved character that always keeps people coming back is the Mario. In Super Mario Maker the goal is to create levels and play user created levels. What makes Super Mario Maker really great is its good old school solid platforming gameplay. With user created levels popping up everyday it essentially makes the game have endless hours of fun each time you play.  Super Mario Maker is my number two game of the year for 2015. Hopefully Mario Maker will transfer over to Nintendo new console.
Dying Light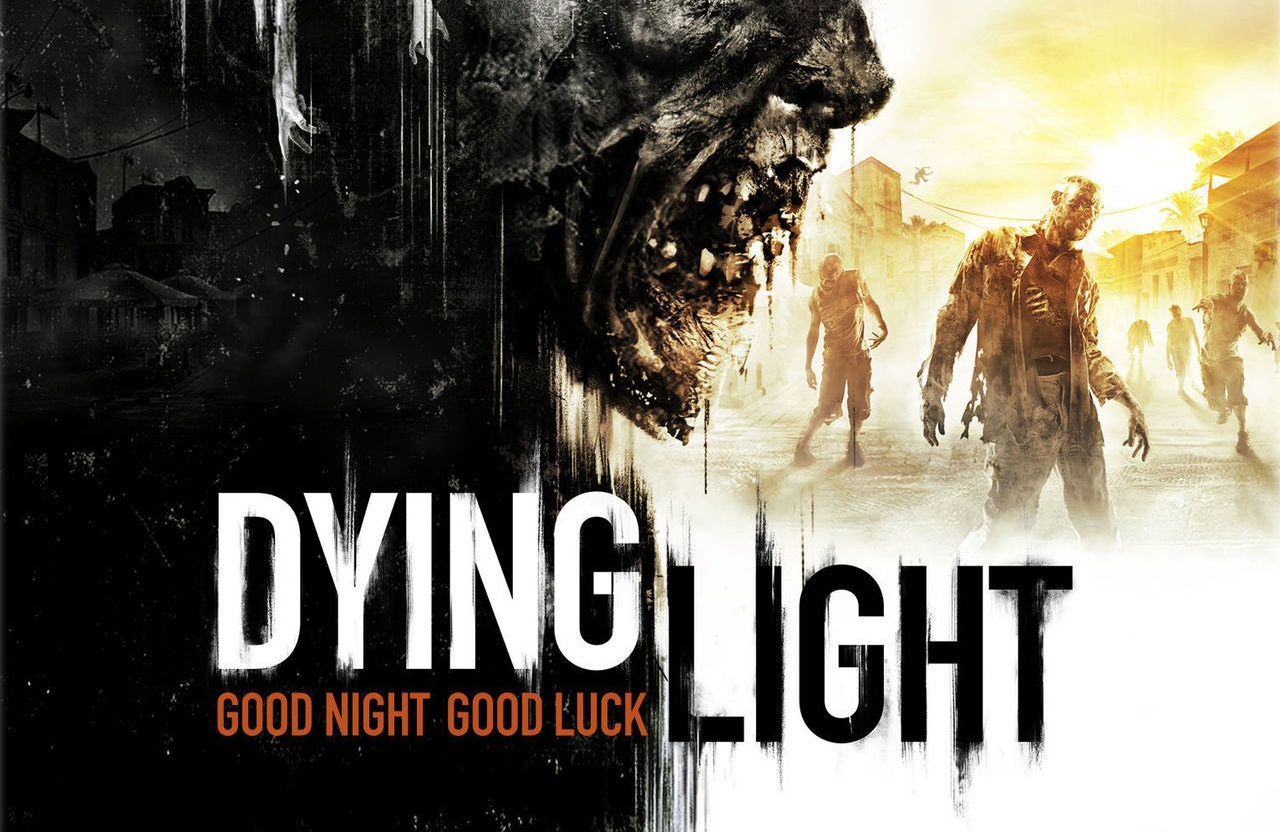 Throughout the year there was one game that I found myself going back to Dying Light. I had tons of playing solo or in a co op games bashing zombies. It was great exploring the huge open world city of Harran with zombie everywhere while parkouring over cars, buses, zombies, and building. Dying Light gives  you a rush like no other. Especially at night time when things get tense and you don't want to be caught outside at all. With over 60 hours of gameplay time, this is easily my third game of the year choice for 2015.  
Honorable mention
SUPERBEAT: XONIC
This game is for people who have a history with rhythm games such as Dance Dance Revolution, Beatmania IIDX, and Pop'n Music. One game rhythm game that I really enjoyed this year is SUPERBEAT: XONIC on the Vita. The gameplay of SUPERBEAT: XONIC consists of tapping notes to the beat of a song, either with the Vita's face buttons or touchscreen.  XONIC features over 50 different tracks from a variety of genres, including soulful house, RnB, indie pop, progressive metal, and and many more. If you're looking for something to play on the Vita I would highly recommend it. For a more in depth review, check out our review here on CFG.
George's Top Three
Jackbox Party Pack 2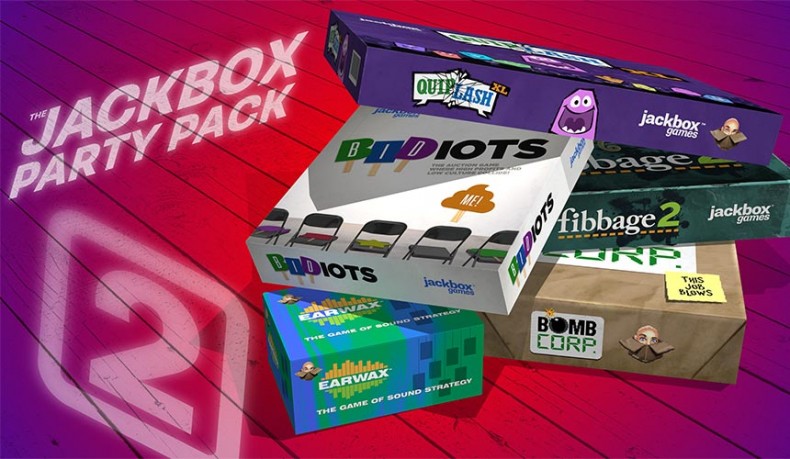 This game is great for either playing locally or online. With several games included, especially Bomb Corp.,  Jackbox Party Pack 2 brings a huge mess of fun to the table. Playing with a smartphone or tablet with internet access makes it approachable to anyone, whether or not you're used to playing games or completely new. It works great with family and friends.
 Life is Strange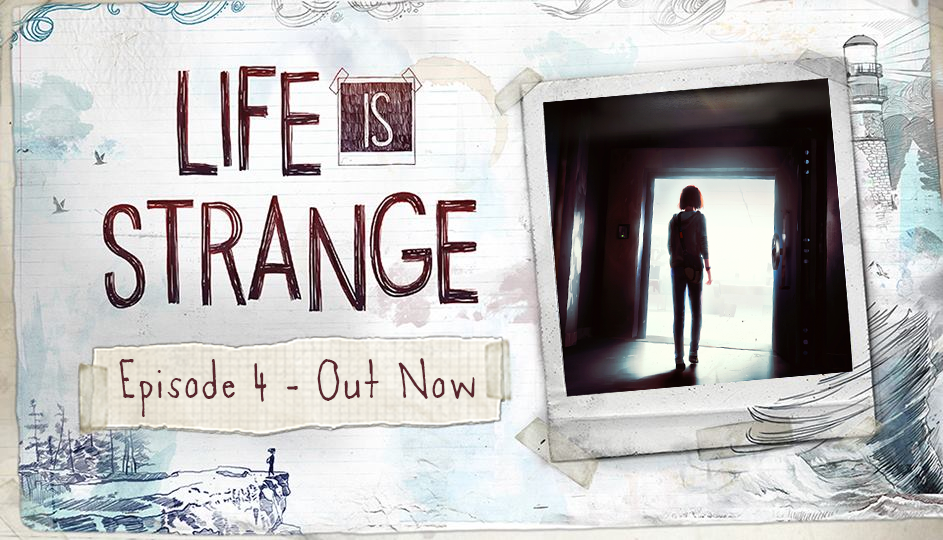 I originally picked this game up on a whim since it was on sale, but I'm incredibly happy with how the game turned out. Point and click games have been back for a while thanks to games like Walking Dead and Game of Thrones. But it's great to see that other companies like Dontnod jump in and not only give us a new story, but changed things up with how these games are played. It felt like Telltale Tale mixed with Alan Wake. This game was so close to making it as my personal game of the year. 
Tales of Zestiria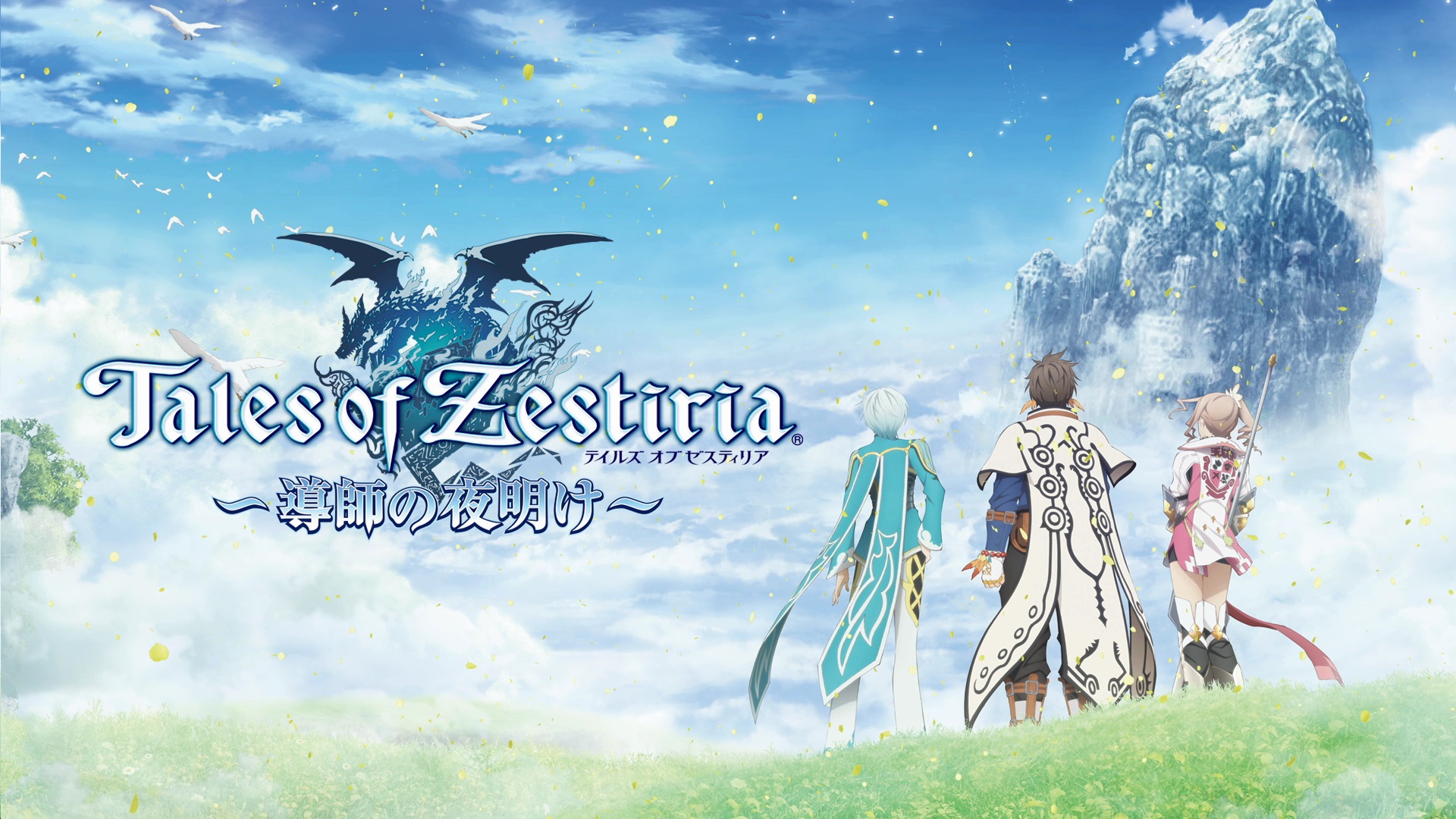 While Life is Strange had the more original story, and Jackbox does make for more laughs and fun, they both lacked something that keeps them both from reaching number one. Jackbox needs other people to play with you to take advantage of the full game. Life is Strange had some interesting puzzles in some parts of the game, but it pays more like a point and click so over time it'll get a little boring if played too much. Tales of Zestiria had the cooler cast of characters, can be enjoyed by yourself along with others, and there's the most content out of my top three games.
Max's Top Three
There were a lot of really good games this year. It was hard to pick my favorites, but I finally came to my conclusion.
Mortal Kombat X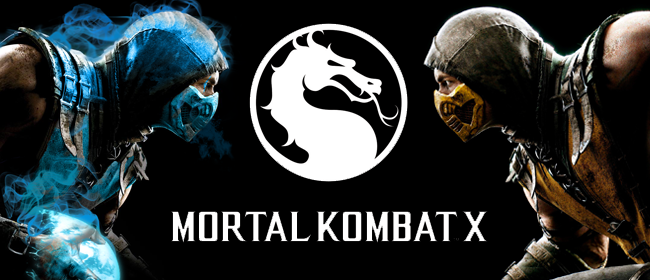 Mortal Kombat X had a lot to prove after its previous entry…and I mean that on multiple levels. It had to be mechanically deep, not be overbearing, and be a fighter with staying power. It did all that and added a great story mode with a beautiful coat of paint to match. I really dug the three  styles that you could choose for each character, despite some of the balancing issues that can bring with it. MKX was a skull cracking, cringe inducing good time and I'm curious to see what else NetherRealm Studios has in store for us.
Destiny: The Taken King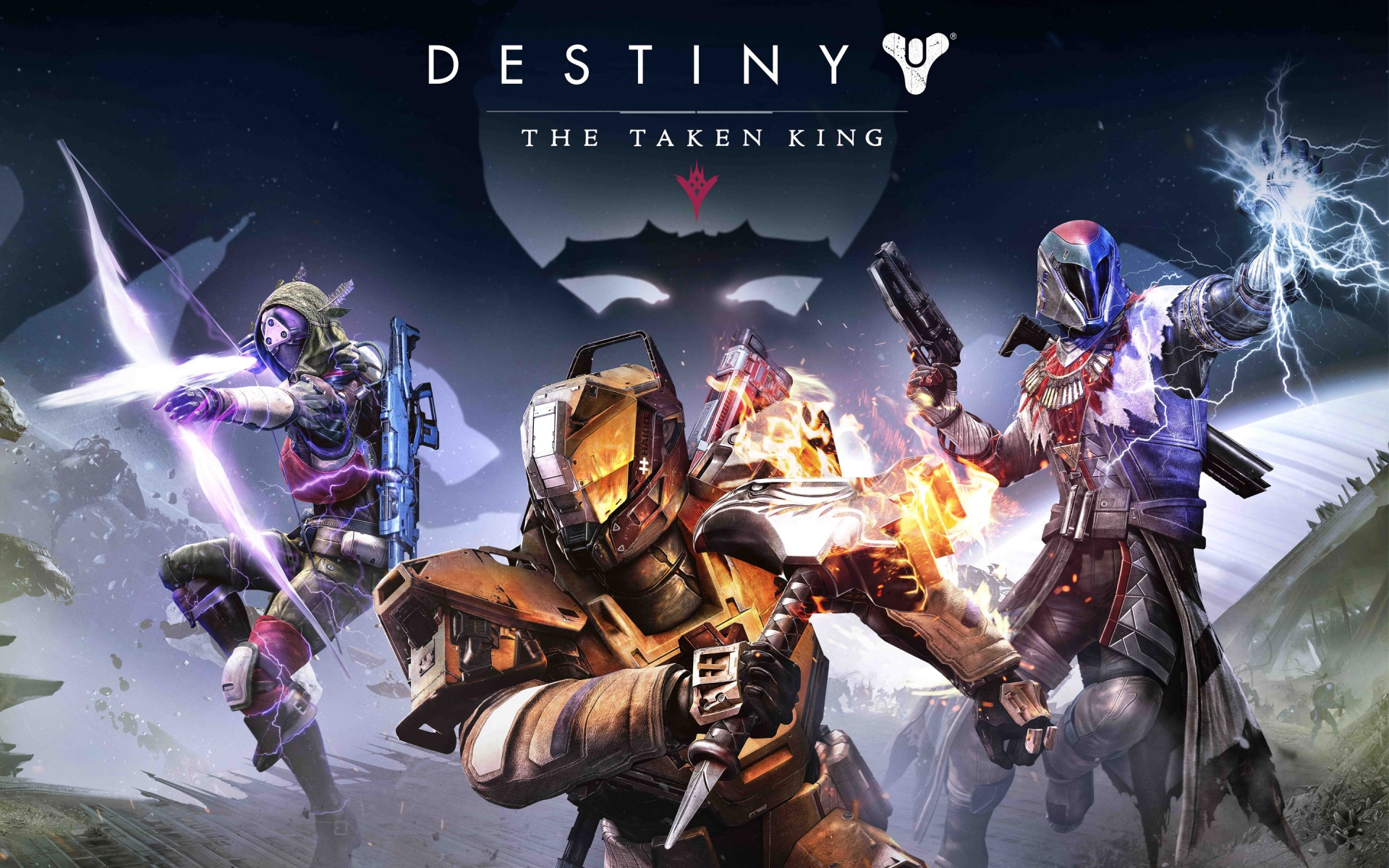 The first year of Destiny was an interesting experience. It was full of wonder, bewilderment, a lot of grinding, and a chance to meet some really awesome people in the community. Despite the issues with year one I had no problem coming back over and over again. Bungie showed me with this expansion that they are always looking forward, always listening, and always trying to stay on top of what's going in our communities. Not only did we get a taste of what the story presentation should have been like to begin with, but we got three awesome new subclasses that made us think in new ways. It's a great time to become a Guardian and the future is definitely bright for those of us who first took the plunge.
 Metal Gear Solid V: The Phantom Pain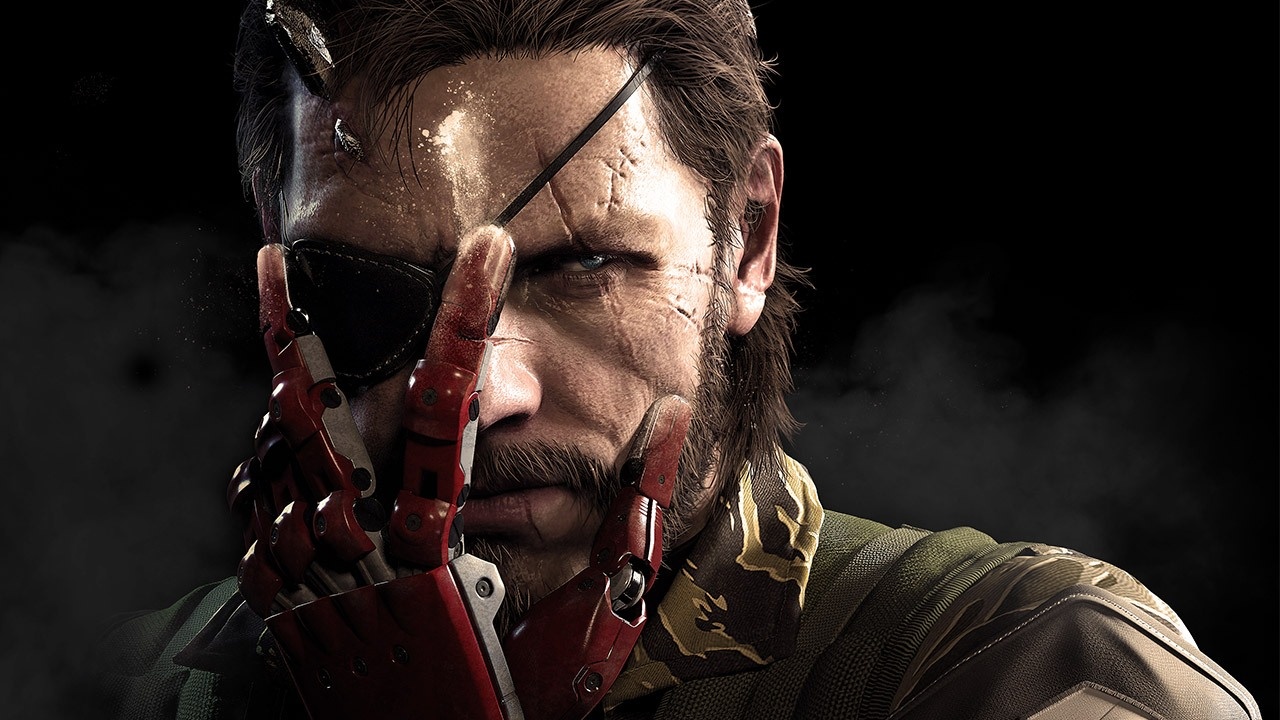 I'm awful at stealth games. I'm either too impatient or I feel like I lack the skill. Even when I felt like I screwed up I still felt like I was a badass. Metal Gear Solid V has so many different ways I can play that I don't have to be the ultimate stealth master to get the job done. Not only is the game play that good, the cutscenes are masterfully executed and the visuals created in the Fox Engine are drop dead gorgeous. If this is truly the final send off for the Metal Gear franchise then Hideo Kojima and his team are to be commended with the highest honor we can give them. I loved every minute I played of the series campaign and I look forward to delving into its multi-player for a long time to come.
Honorable mention
The Order:1886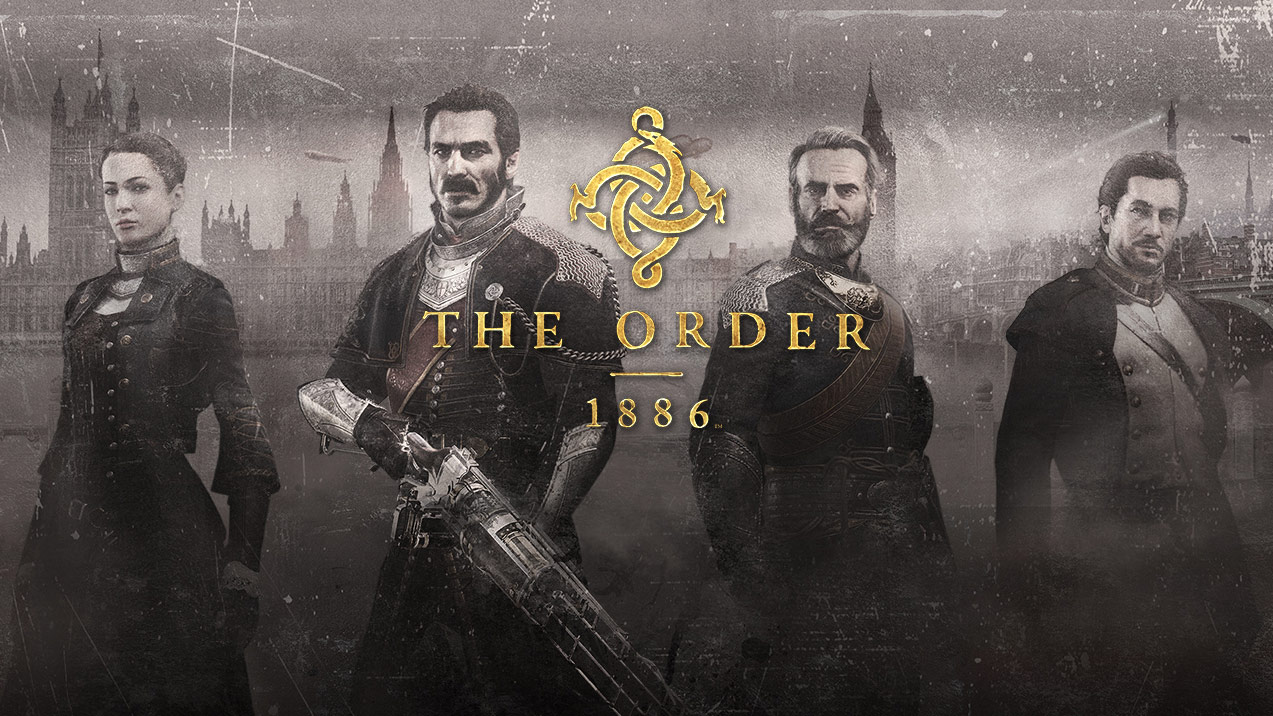 Steam punk is a very well established genre. As are cinematic games nowadays. Ready at Dawn made a strong effort in trying to establish a new franchise after primarily making PlayStation Portable games. They built their engine from scratch, made a believable alternate version of London and set the stage for a franchise to blossom. I played through the short campaign and I really enjoyed what it did have to offer. The weapons were diverse, the enemies were interesting, and the mood the world created was inviting and intriguing. Not to mention the visuals were truly spectacular. If Ready at Dawn can make the campaign longer with more playable areas and maybe even a bit of room to explore at our leisure then they could have a mega hit.
William's Top Three
Metal Gear Solid V: The Phantom Pain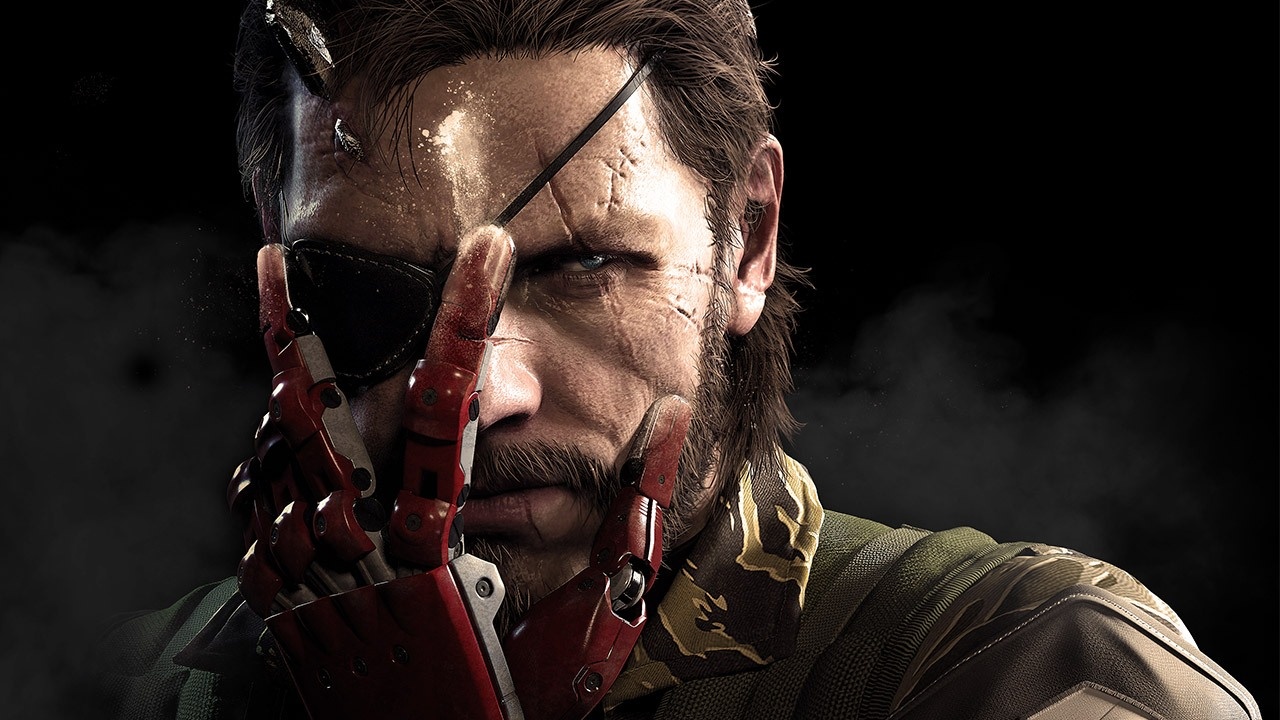 Hideo Kojima's swansong in his iconic stealth action series was released tragically incomplete, but still offered the best overall game play in the franchise. Shifting away from the linear progression of past games, The Phantom Pain provided an open world sandbox for players to delve into. The biggest additions include having a partner on the field as well being able to commandeer vehicles. For more info check our review. 
Steins;Gate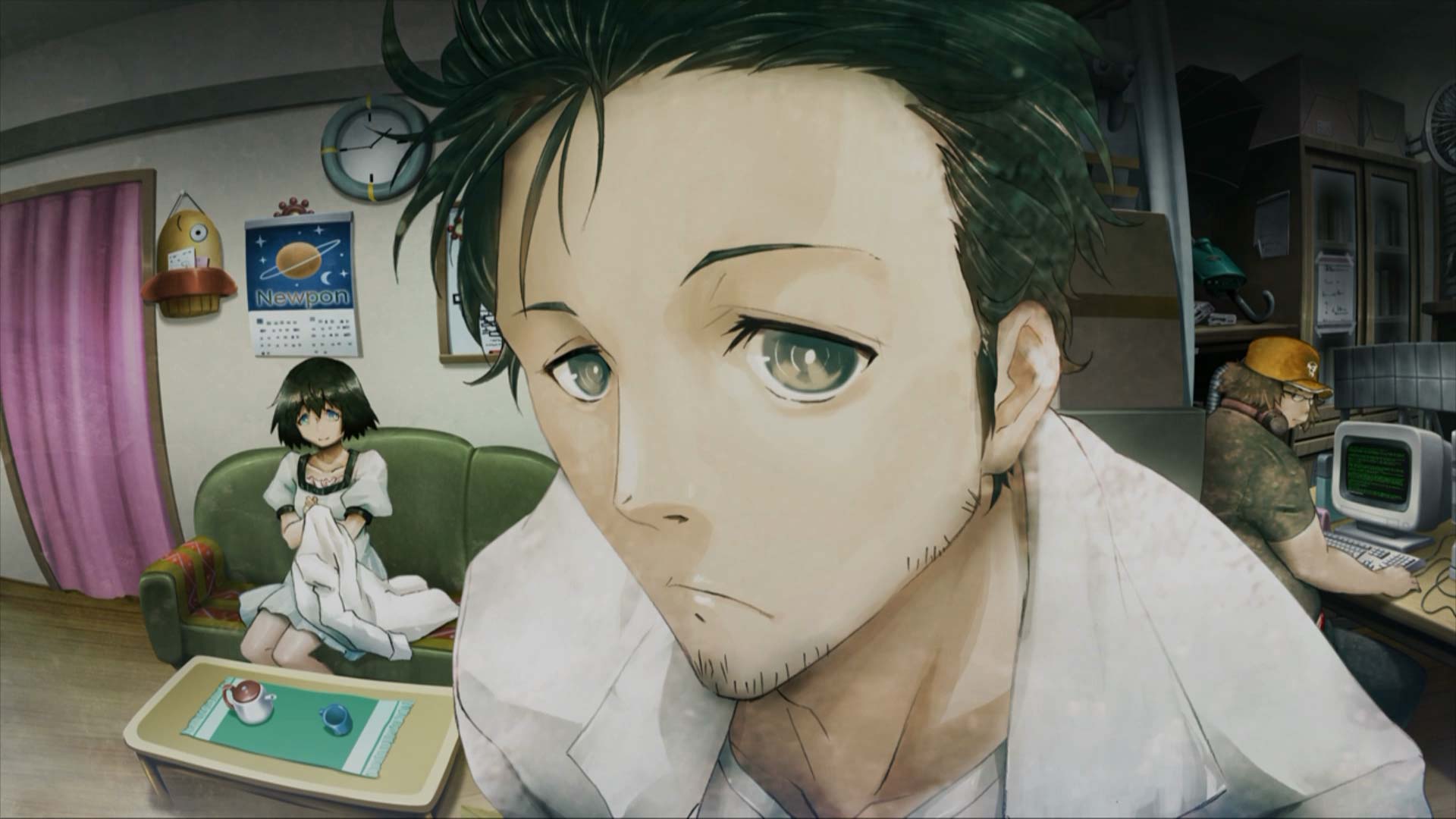 Widely considered as one of the best visual novels of all time, Steins;Gate finally made its North American console debut this year on the PlayStation 3 and PS Vita. This time traveling adventure follows would be scientist Okabe Rintaro and his attempts to prevent his world from falling into ruin. The strong writing, well developed cast, and multiple endings make it must play for not just sci-fi fans, but for anyone who enjoys an intensely gripping story full of twists and tragedy. Read our review here! 
Splatoon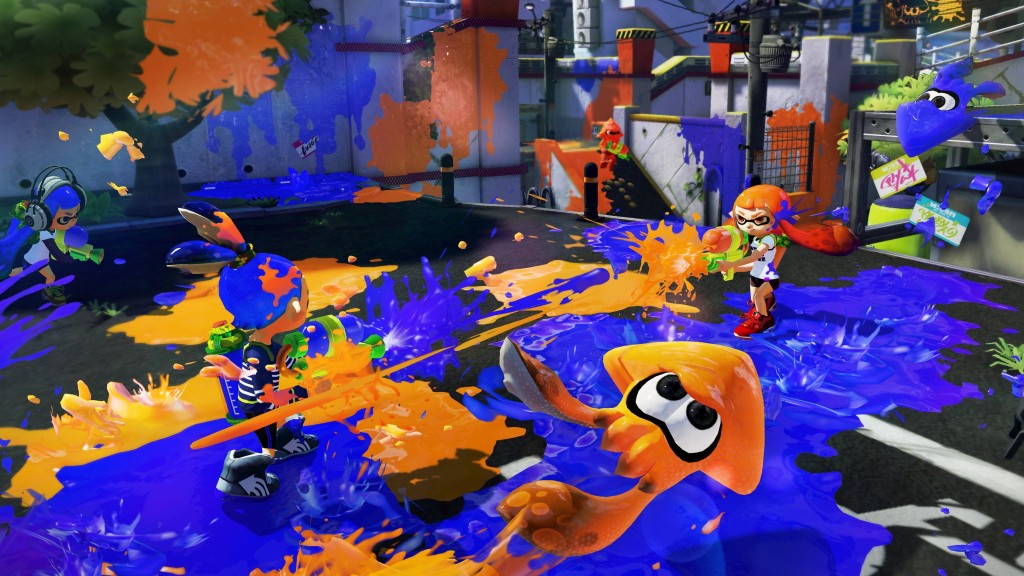 Nintendo's most innovative game in over a decade was also its riskiest: an original IP featuring squid hybrids shooting colorful ink in a genre which Nintendo had zero experience in, the competitive online shooter. The result? A refreshingly original game with strong mechanics: everything from attacking, traversal, refilling ammunition, and winning is tied to laying down ink. The game became an overnight sensation supported by a steady stream of free updates. Splatoon was also among the last games that was released under the late Satoru Iwata's tenure as Nintendo's President. Check out our review here. 
Honorary Mention