ConnectiCon has made it's way to join other conventions such as Otakon and Anime Boston as some of the biggest events in the east coast. With guests from classic television shows, comics, authors and voice actors to your favorite cartoons, anime, and video games, ConnectiCon this past has plenty to do . I went to Hartford, CT last weekend to take a closer look at this incredible event. 
When I go to conventions, one of the things I love to do the most is going to the panels. From fan panels to Question and Answer events with major guests, such as the big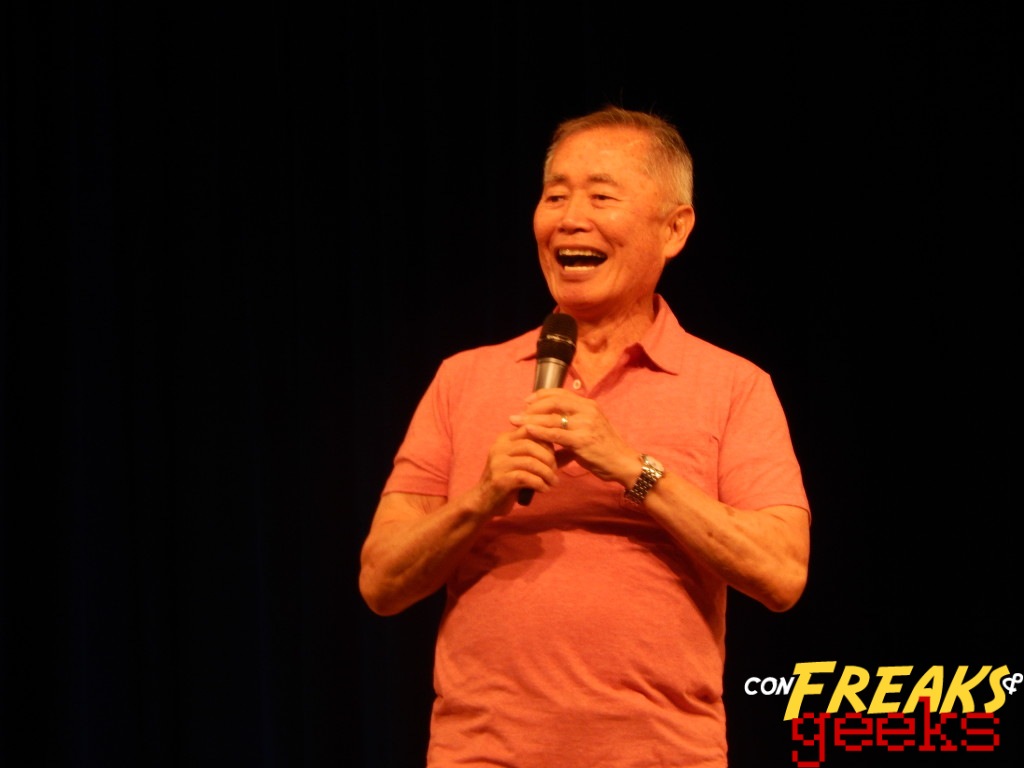 voice acting panel that was MC'd by Phil LaMarr, the panels were tons of fun. Some were informative like the aforementioned panel with the voice actors about what it's like to work in the industry, and others like the panel group who shared it's version of Mystery Science Theater 3000 using rare and obscure video games. However, my favorite panel this weekend was watching Jon St. John (Duke Nukem) along with TeamFourStar (Dragonball Z Abridge) playing Cards Against Humanity using various voices that they're known for in a room packed full of fans! The biggest guest at this year from the  long and star studded list of guests (Austin St. John, Karan Ashley and David Yost (Mighty Morphing Power Rangers) and Phil LaMarr) would to have be George Takei.  Despite the 11AM Sunday time slot,  George Takei's panel was completely full. Fans lined up wall to wall to hear him speak and ask him questions that they've been dying to know. 
There were several video game tournaments, however every single one of them had a fee to enter, which is something I'm not really used to seeing. You needed to pay to compete, which isn't all bad, but if there were several tournaments that you wanted to join, you needed to have enough money to join them all. The winners of every tournament got the profits of the tournament, but if you just wanted to play several tournaments in the area, then you could easily end up paying $30 and unless you're good enough to advance, you're not seeing that money back. That being said, there were several tournaments for games that I didn't think would make an appearance in CT, including Under Night In-Birth. If you didn't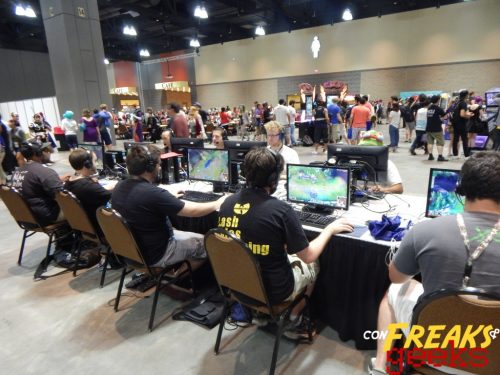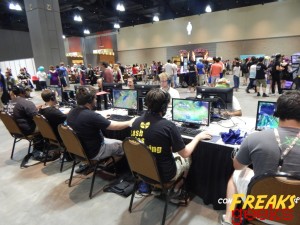 want to play in the tournament, there were enough stations to have free play matches with someone who likes the same games as you. While there was no actual tournament, I was happy to see a single set up of Dead or Alive 5 Last Round available to play.On the main stage of the gaming room for the entire weekend, there was the commentators and stream for the League of Legends Northeastern Division Championship, which stay up until the final day when they moved the locations to the main hall, just hours after George Takei had spoken at his Q&A.
The space in the game hall was really spread out as well. You could rarely hear the Rock Band set up if you happened to be playing at the Project Diva 2nd the next station over and vice versa and you never felt too huddled together and had plenty of breathing room. 
Finally, it wouldn't be a convention without cosplayers. Scores of cosplayers were at the convention center showing off their love for their favorite characters.  Overall, I had a great time at this year's ConnectiCon. ConnectiCon was actually my very first convention that I ever attended when I was a teenager growing up in Connecticut and it's changed so much. Coming back was well worth the time. So if you're ever in or near Connecticut in the summer, it's a pretty great convention to check out!
[AFG_gallery id='88']