Anime Expo 2015 Con Report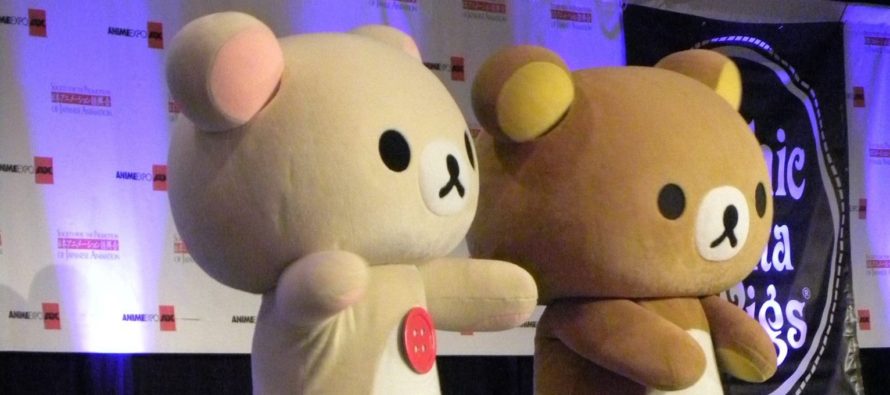 The mother load of all anime cons is the monster known as Anime Expo. People travel far and wide to get the convention experience everyone talks about and every year the convention delivers.
The exhibit hall and artist alley definitely improved for the attendees this year by making the walkways more spacious. Even during peak hours I had room to walk comfortably. The big names really brought their A game such as Atlus, NIS America, Crunchyroll, Sentai Filmworks, VIZ, Bandai Namco, GOODSMILE, J-List, and the list goes on. If the company did gaming, tons of trailers and some demos were available to for attendees to try out. If the company had anime, trailers and huge posters showing either widely popular or highly anticipated anime were a sight to behold.  Other fan favorites had booths set up this year, including Cosplay Photography with many talented photographers and videographers. Also Cosplay in America had a booth as well, with his highly anticipated second photo book to be released very soon.
The artist alley is probably one of my most favorite things to experience at conventions, and Anime Expo this year really blew me away. True sensory overload with beautiful fan art and posters; I even located the artist of one of my favorite fan art pieces I've discovered on the internet. There's no better feeling than putting that connection together. I also got to meet YouTube stars Commander Holly and Mort3mer/Kitty Kat Gaming. I'm a huge Game Grumps fan and all the talented people in that community, so getting to meet those two really made my entire convention. Their booth had a lot of their great creations from their creativity. It was really great to see it in person rather than just through a screen.
The entertainment hall is also one of my favorite places to visit at Anime Expo because it's buzzing with cosplayers excitedly waiting in line to get pictures taken in one of the many photo sets. There were some new sets this year and some improvements from previous years. Also, CosPix had their booth set up next to the photosets so all cosplayers could get high quality shots of their cosplays, which sends out positive messages that all cosplayers deserve to get their pictures taken. This is a message the cosplay community should always be enforcing. Further down that part of the entertainment hall was the cosplay repair station. This is convenient in case a cosplayer had to fix something on their costume in a pinch, including myself actually. I was very pleased with its new location and because it's in a big hall, the size of the space grew for the station and has room to grow in future years. Also in the entertainment hall was the gaming set up for the convention with anything from table top to old school and brand new console and arcade gaming. It also has room to grow in future years. I enjoy watching and playing video games, so it's a nice perk for any convention.
I also enjoyed going to the events I was able to make time to attend. For one, the Sailor Moon official gathering felt truly official. Located in the prestigious JW Marriott hotel, the location was beautiful for high quality pictures of all Sailor Moon fans. The cosplays were made with heart, and you could feel the community in the room. I was cosplaying as Sailor Venus when a little girl who was cosplaying Chibi Moon held up a rose to me and asked me for a picture. I melted and felt a sense of pride that a young girl was just getting into Sailor Moon around the same age I did all those years ago. I know this won't be the only time this happens, so I look forward to the different generations getting together for the love of Sailor Moon.
Another big event I really enjoyed was the fashion show. Both American and Japanese brands came together for a really strong, beautiful, and inspiring show. The pieces and models were fantastic and I cannot wait to see what future pieces these lines have in store. I even wanted to buy a few pieces on the spot.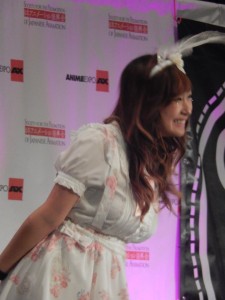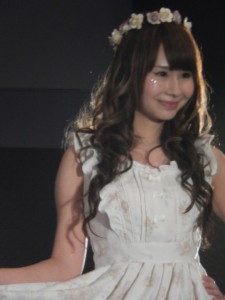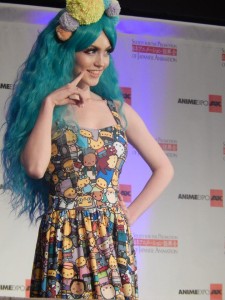 I also got to attend the Disgaea panel, where the president of NIS America was there to talk about Disgaea 5: Alliance of Vengeance, due out in America in the fall.  They touched back on the fond memories the fans had from the older games and showed a trailer for the new game. This is unlike anything they have released in the past. I'm really looking forward to the new game, it looks fresh and exciting with great gameplay and new, fun characters to fall in love with.
I always love attending Anime Expo because you can feel how exciting and alive the community is there. I look forward to next year's event.
---
---
Related Articles
With its colorful characters and familiar-yet-bizarre situations, Sanrio's Aggretsuko franchise has become explosively popular. Its 2018 Netflix debut depicts the
 Death Vigil #3   Story & art: Stjepan Sejic Published by: Image Comics/Top Cow Comics   Stjepan Sejic returns with
With the release coming in fast, WB and Rocksteady games are wanting the people to salivate in wanting the newest