Hold on to your hats, writer Chris Welsh and his artist collaborator Ammar Al-Chalabi are unleashing their cosmic horror webcomic Wart into the great and wild waters of crowdfunding, via Kickstarter: Wart tells the story of the very unfortunate Wart Bellamy – an unsuspecting gentleman who is literally dragged – by a monstrously tentacled beast that emerges from a lake to pull Wart through to an alternate universe. This alternate reality, replete with the wonderful Eldritch Asylum – Home for the Belligerently Insane, monstrous monsters, an interesting rat and many other delicious and curious aspects, is an unusual delight. The horror is laced with humor, and owes a good deal to H.P. Lovecraft – which is a good combination for a story.The creative team have already made the transition from web to the print medium, their first volume contains parts 1 through 3 with an extra and exclusive, print only content. Volume 2 will also see a "print only" segment of exclusive content.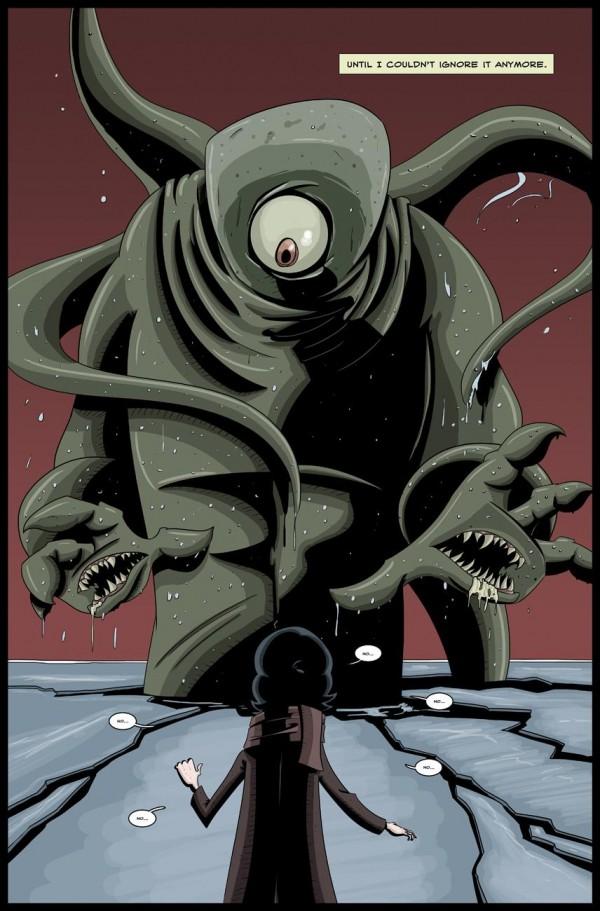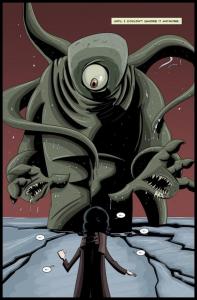 It is fitting that to produce the second volume that Chris and Ammar are taking the crowdfunding route. Roll back the calendar a few years and, depending on your resources and contacts, the independent creators faced a very different environment for their labors of love. The advent of internet technology, along with social media platforms, have acted as a great enabler to creative talents the world over. Indeed, there are a slew of indie books popping up all over the web, and Wart is a prime example. As Chris pointed out: "Without new technology, there's no way Wart would exist. We would have never met on Reddit if there was no Reddit, and the comic is such a collaboration that I don't think either of us would have come up with it alone."
There development of Wart arose from initial discussions between Ammar and Chris, almost exclusively via e-mail and social media. As the material took form, as the story became a tangible creation, it burst forth into the Weird Wired Web! In the pre-web days of comics, Wart may never have seen a single pixel on a computer screen. As it is, through a pan-European endeavour, of Reddit, the web, email, social media, and now, crowdfunding, we are looking at the second volume of this delightful tale. Chris summed this up nicely: "it is different to how indie comics used to appear, but it still boils down to the same thing… people with a shared vision putting the work in. The tools have changed but the effort remains the same."
While new technology has paved the way to a new breed of indie producers, there are still no guarantees that a project will receive the support/funding that maybe it should. As with anything that relies on the 'general public' you need to have a solid product, a well planned campaign, and that all important element: luck. Presently (as of the 18th of December) the kickstarter campaign is at 91.53% of its target, with 28 days to go, the guys are well on the way to achieving their goal.