Curse of the Vessel #1Review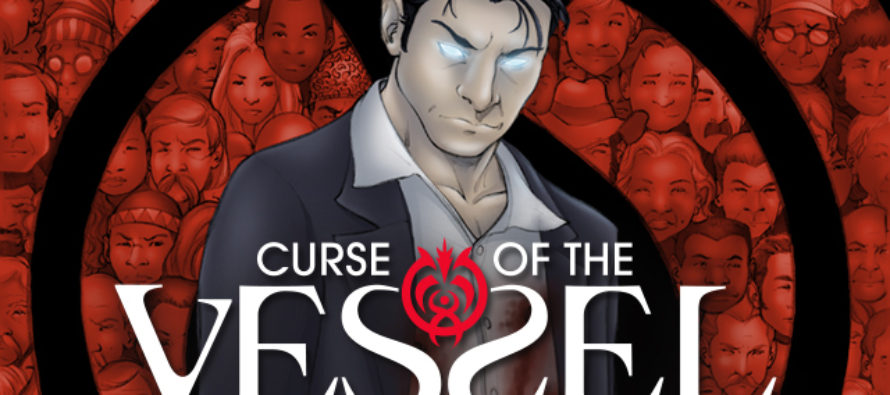 Curse of the Vessel #1
Written by Michael Leal
Art by Mike Wilson
Curse of the Vessel #1 is a rip roaring issue from the very first page. This is a book that knows what it's about and isn't afraid to get down and dirty. The story centres around Vincent, a low-life gangster. We first meet Vinnie on an errand to 'strong arm' a shop owner, one Mr. Zicari. What starts out as a tough hoodlum beating an old man is suddenly turned on its head, leading to young Vincent waking in an unknown room, where bandages cover his branded chest! The feeling really evokes classic noir movies as the protagonist goes on to learn the events that befell him
.
Michael Leal weaves an enjoyable ride through his mystic/gangster/vengeance tale – the characterization is handled well, Vincent is brash and tough, yet likeable. Zicari blends wisdom, menace and mystery: the traits of a very good teacher – and Vincent is on the receiving end of some harsh lessons. Due to the encounter with Zicari he becomes a Vessel for the fallen to once again walk the Earth in pursuit of wrongs previously left unavenged.
I won't go too much into the plot of the book as you ought to take a peek for yourself; the story is solid and is developed well from start to finish, all the elements of a good story are present and the team handle their separate tasks on the book with aplomb.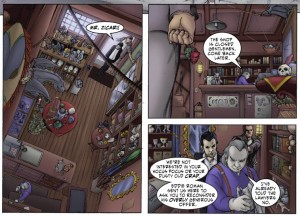 The art from Mike Wilson is a thing of beauty and, allied to the colours of Michael McElveen, they have produced a Kickstarter funded book of very high standards. Mike has rendered some lush panels, the attention to detail is great and the panels are brought to life by some luscious colours by Michael. This book looks and reads so well you would be forgiven for thinking it was bearing the Image brand.
Issue 1 wraps with tragedy, murder, misery and torment – which sets it up perfectly for the next phase of the story. If the writing remains as strong Curse of the Vessel could turn into a high quality 4 issue mini-series.
Overall Score:
7/10
Joseph K.
I write, therefore I am. well, in between manic bouts of computer programming, being a parent and supporting the indie comic scene I try to dabble in laying down a few coherent sentences every once in a while.
---
---
Related Articles
Story by: Graham Nolan & Chuck Dixon Art by: Graham Nolan Published by: IDW Publishing Joe Frankenstein #1 is
Written by: Ed Brisson Art by: Johnnie Christmas Published by: Image Comics Safe Haven, that promised land of 'sticking
The bidding is over! Action Comics #1 (white pages, graded CGC 9.0) became the most expensive comic book in the world after the