GDC 2018: Hands-on with Atari and the VCS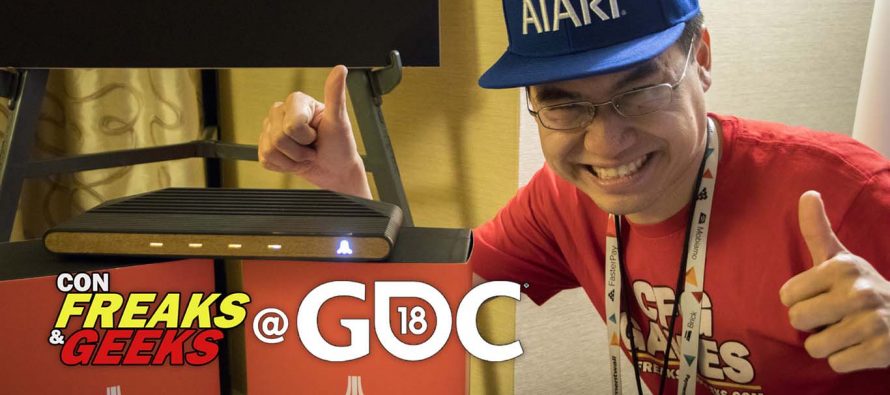 At this year's Game Developers Conference, ConFreaks and Geeks had a hands-on opportunity to preview Atari's upcoming games and take an early look at the Atari VCS hardware. These games include Atari Flashback Classics Vol. 3, RollerCoaster Tycoon Switch, RollerCoaster Tycoon Joyride, Night Driver, and Tempest 4000. These new takes on established properties span a wide variety of platforms and genres. Atari is more than ready to entertain players in 2018 with a well-rounded lineup that has something for everybody.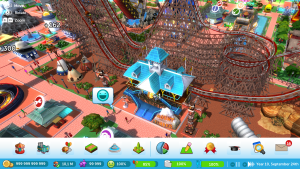 We checked out RollerCoaster Tycoon Switch, which is Nvizzio Creations' new take on the beloved theme park building simulation franchise. We had an extensive look at the game running in real time on Nintendo Switch hardware, and we saw dynamic shadows. It has a standard Campaign Mode, a Scenario Mode that provides designated objectives, and a Sandbox Mode that provides unlimited cash and resources. Players can choose between Alpine, Moon, Desert, and Tropics for their park location. While it takes a few cues from last year's RollerCoaster Tycoon Touch, RollerCoaster Tycoon Switch is not a mobile port. It follows traditional RollerCoaster Tycoon games in that all content is unlockable in-game. We asked about whether the game will have any exclusive Switch rides, and the team "has been talking about new Switch items. "The game will have over two hundred items players can place in the park." It was also easy to account for the Switch's handheld mode resolution. Having worked on RollerCoaster Tycoon Touch, the team had a "lot of experience in making sure everything is readable."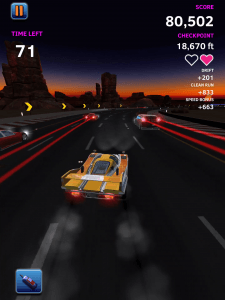 We also got to try Night Driver, which is Gameaholic Ltd.'s upcoming free-to-play mobile game. It draws inspiration from the classic 1976 Atari title of the same name. The original game featured a first person view on a black screen, and it kicked off the racing genre by using two dots to designate road boundaries. The new Night Driver draws inspiration from this minimalist motif, but it features numerous unlockable vehicles on a wide variety of environments. It tasks players to carefully maneuver through obstacle-ridden streets using simple swipe-based controls. Players can achieve higher scores by drifting for extended periods and through traffic. Replayability includes competing on online leaderboards as well as unlocking new engines, tires, and cosmetics. The car bodies looked quite reflective and impressive, and we believe the customization opportunities will be enthralling. We learned that there are "plans to add extra cars and different tracks in the future."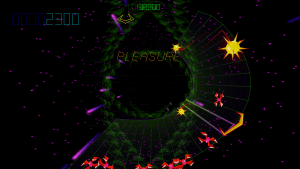 Tempest 4000 is Llamasoft and Atari's high octane take on the original Tempest. Just as in the original 1981 arcade release, the player maneuvers a claw-shaped ship on a three-dimensional segmented surface and defeats waves of incoming enemies. The hallmark of this game is that it is 4K compatible on all platforms, and it features easy-to-learn mechanics and challenging levels. The visual experience has easy-to-read geometric boundaries with particle effects that nearly overwhelm the screen. We took a brief look at each of the game's three modes, which are Standard, Pure, and Endurance. The Standard experience allows players to resume play at the last reached level while Pure is a straight runthrough from level 1. Endurance grants a single life to try to survive for as long as possible. "Each level was individually designed" in terms of how the enemies enter the screen, and the game is meant to be fair without "high difficulty spikes." Even though we got demolished multiple times in a row by a level or two, we always felt we could try again and perform better next time. The levels' surreal names are surprising each and every time, and we believe the game will provide endless adrenaline-fueled fun.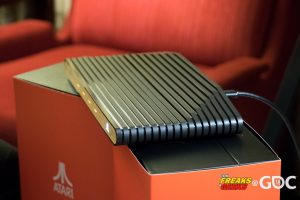 We also looked at an early version of the Atari VCS, and we were fascinated by the system's sleek form factor and had plenty of questions for Atari. The Video Computer System is the name Atari settled on as "it is the most accurate name for what it is" even though "it was used forty years ago." The VCS is described by Atari as a "computer system for your TV." When asked about how titles will be distribution, an Atari spokesperson replied "there will be some things that will come pre-installed. It will have a hard drive, and it will be a proprietary Atari storefront in which you can buy new games, download things, and open your browser so that you can go on the Internet." In terms of which platforms the device will cover, the spokesperson stated that "it will be a mixture of platforms" and that "right now, it will be classic Atari arcade games." The driving idea of the VCS is that it is a retro inspired machine but still modern.
ConFreaks and Geeks is excited to have had the opportunity to check out Atari's forthcoming lineup, and we believe that these releases can appeal to everybody.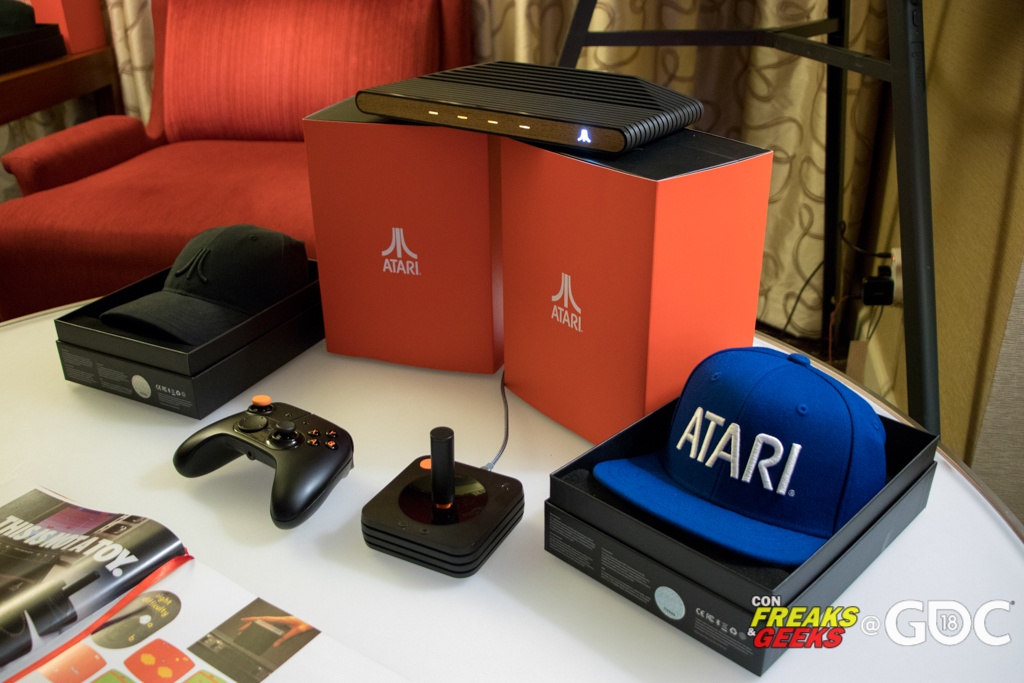 Vincent Lai
I'm a gaming enthusiast who enjoys a variety of platforms! I also love wisps, rainbows, and gardens!
---
---
Related Articles
Video Game Features/Preview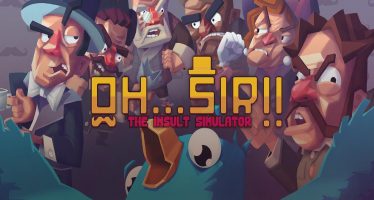 Developed by Vile Monarch Published by Good Shepherd Entertainment Available on Switch, PlayStation 4, Xbox One, PC Every once and a
Geeky News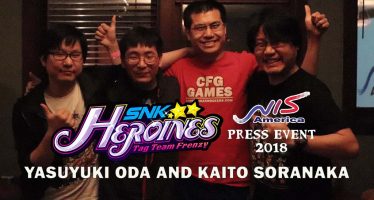 ConFreaks & Geeks recently interviewed Yasuyuki Oda and Kaito Soranaka, who are respectively the producer and director of the upcoming
Geeky News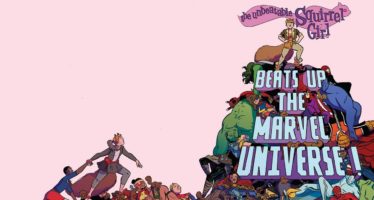 THE UNBEATABLE SQUIRREL GIRL BEATS UP THE MARVEL UNIVERSE! It's a story so HUGE, we needed an entire Original