ConFreaks & Geeks recently interviewed Yasuyuki Oda and Kaito Soranaka, who are respectively the producer and director of the upcoming fighting game SNK HEROINES: Tag Team Frenzy. With its visual flair, customization, and accessible mechanics, the game is shaping up to be a unique take on the fighting game genre. We are incredibly honored to have had the opportunity to participate in this interview at this year's NIS America Press Event.
Special thanks to Toshihiro Beppu for interpreting and to Michael Koyama for the interview assistance.
CFG: SNK HEROINES: Tag Team Frenzy includes some of SNK's most popular characters. Were there other factors in deciding the game's character roster besides popularity?
Oda: There are a good amount of characters, and some are not the most popular. We want fans to get a good laugh and surprises out of this title!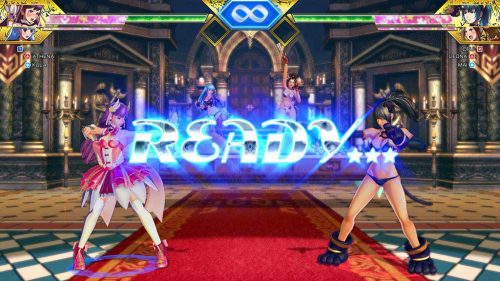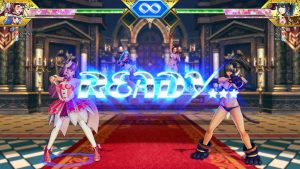 CFG: What motivated SNK to bring this title to the Nintendo Switch?
Oda: The Switch was released after development started. We felt the game was a good fit for the hardware. We talked to Nintendo and they were very cooperative and helpful.
CFG: Did the decision to release it on the Switch lead to the game having a more simplified control scheme?
Oda: No. The game is as intended, and there were no cuts because of the Switch's hardware.
CFG: Do you hope that the game will attract newcomers, or do you expect it to mostly appeal to existing SNK fans?
Oda: Both. We don't want to let down old school SNK fans, but we also want to appeal to a new player base.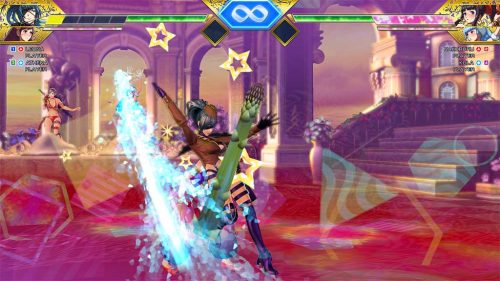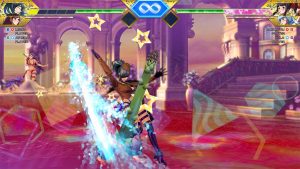 CFG: We noticed that the game has many idol-inspired elements such as stars and hearts. Is there any particular reason why you chose this particular visual style?
Oda: The setting of the game is very different compared to other SNK games. It has a different cute style, which is why we went with aspects like hearts and stars.
CFG: What are the challenges of providing accessibility without taking away complexity?
Oda: One of the first things is making simplified controls. They allowed for a big entrance for many different players. On top of these controls, we added more complex hardcore gamer aspects that would appeal to traditional fighting fans.
CFG: What other games have you enjoyed playing?
Soranaka: Monster Hunter World.
Oda: Dragon Ball FighterZ.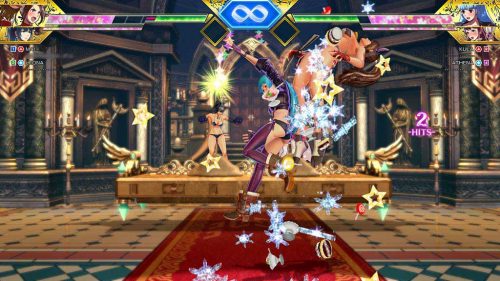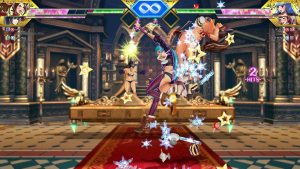 CFG: Do you have any favorite outfits out of what has been shown so far?
Soranaka: Kula's Angel costume.
Oda: Yuri's Matsuri costume.
CFG: Are there any developers you admire?
Soranaka: Naughty Dog.
Oda: NIS America.
CFG: As a follow-up to the idol question, do you guys follow idol culture in any way?
Soranaka: I love games with a lot of cute girls in them.
Oda: I like games with buff old men.
CFG: Are you interested in expanding the game via downloadable content in the future?
Oda: At this moment, we're definitely thinking about it. Nothing is guaranteed, but we're looking into it.
CFG: Who's your waifu?
Soranaka: I have too many waifus.
Oda: Pikachu.
CFG: For this game's characters specifically, are you looking at all of SNK history or just its fighting games?
Oda: Anybody is potentially a future character. We're looking at all avenues. Any character as long as they're a girl.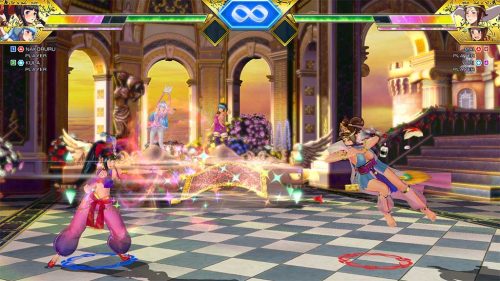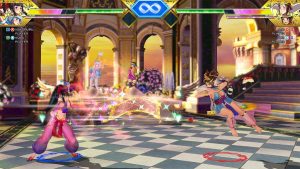 CFG: I'm a huge fan of Nakoruru, and I noticed that her hawk Mamahaha does not appear to be present. Is there any particular reason why she is not present such as game mechanics or balancing?
Oda: Mamahaha could not come this time. Nakoruru was not able to bring her into this new trip. However, Mamahaha does make appearances for Nakoruru's projectiles.
CFG: Do you take a look at feedback from Western audiences as well as Japan?
Oda: We take any feedback from anywhere — even if it's not from a human!
CFG: We're huge fans of SNK, and we've been playing SNK's games for over two decades. Are you more interested in creating sequels to established games such as Garou: Mark of the Wolves, or are you more interested in creating brand new titles?
Oda: We're going to do both! We're going to work on new and old IP.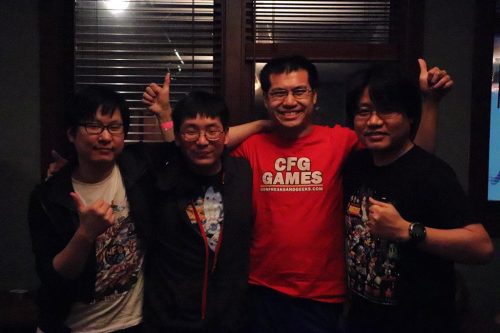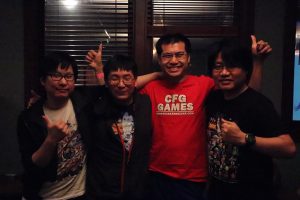 Many thanks to NIS America, Oda-san, and Soranaka-san for this fantastic interview opportunity!
SNK HEROINES: Tag Team Frenzy will be released Summer 2018