Story by: Graham Nolan & Chuck Dixon
Art by: Graham Nolan
Colors by: Gregory Wright
Letters by: Chris Mowry
Published by: IDW Publishing
Graham Nolan and Chuck Dixon have put together a really solid and high quality book. We're now into the 3rd installment and each issue has been a good quality read from start to finish – the team haven't missed a step at any juncture; indeed, the pacing of the story is perfect. Starting with the premise of the story, we have the unwitting teen descendant of Dr Frankenstein! Playing his buddy in this delicious, and oddly light-hearted horror, is Frankenstein's Monster. Ranged in opposition is an army of vampires – thankfully, these are fully rendered, grotesque fiends (none of that twinkly pretty boy rubbish here, thank you). In addition to these 'pointy toothed un-dead' we have some extra horrors after young Joe.
What Nolan and Dixon have done is take some classic horror characters and imagery and given them an authentic modern day setting and story to romp all over.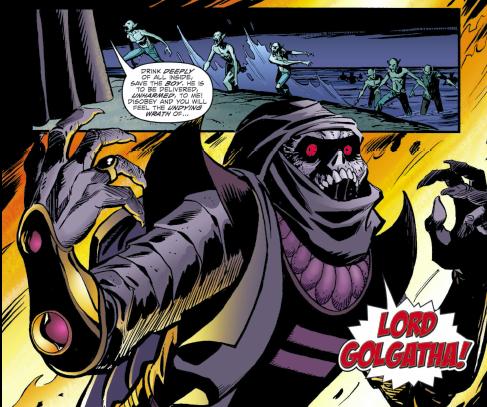 Joe Frankenstein is working out to be a great book. The writing is consistent throughout each issue, and it is complimented by some delightful art. Considering that the story is mostly told at night, the darkness of the panels doesn't get in the way. The colour work of Gregory Wright works beautifully with the art. Combined together, this creative team has put together a thrilling, exciting, and biting, comic. Where you have action, it is dynamic, visceral, alive. The moments of tension, of anticipation, are dealt with perfectly. Each element is represented how it should be – from the layout of the panels to the action within, each page flips around in a giddy whir of monstrous fun and wild abandon.
It isn't every day you get such a high quality book. Yes, you do get well written stories and nicely illustrated books – with the quality of people in the industry you expect some good material floating around. What marks Joe Frankenstein out as special is the fact that they have a well written book, that is equally well illustrated, and that it is pitch perfect for the genre that it is in. And, like any good book, this one gets better and better as it goes along.