Story by: Phil Hester
Art by: John McCrea
Colours by: Michael Spicer
Letters: Willie Schubert
Published by: Image Comics
Mythic #1 is an excellent opening gambit in a tale that mixes myth with modernity, that erupts like a pair of homicidal monkey creatures from out of the head of a rancid old lady… well, you get the idea. What starts out at a blistering pace, with some luscious art from John McCrea, soon settles down to the purpose of telling the story and character development.
The vast majority of this book is of a good quality, the only areas that let it down are the clunky transitions between sections and how the story gets slower as it goes along. After the initial burst of excitement the pace drops for some necessary, but ponderous exposition. It would have been better if the opening energy had been sustained a little longer.
However, those are but minor marks against what is otherwise a fabulous book. The idea isn't necessarily the most original but the book comes across very nicely.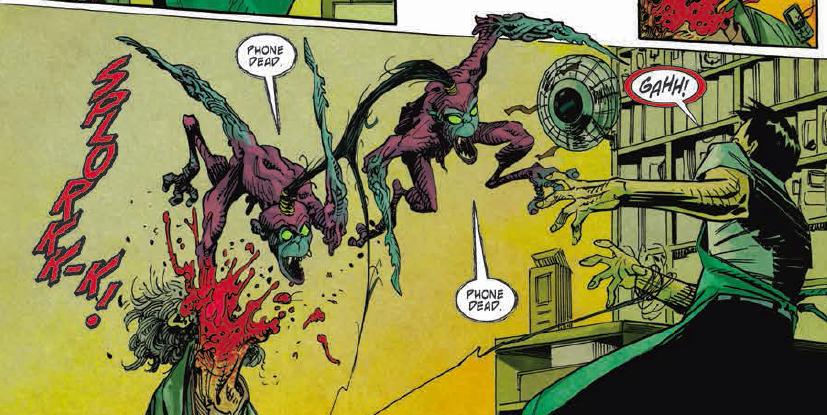 One of the best elements of this book is the art. John McCrea is in his element with Mythic, showcasing some lovely/grotesque elements, along with some stylish action. The opening pages are a veritable feast of McCrea magic. In this opening issue the art is spot on and really captures the essence of the story. You would find it difficult in finding a panel that wasn't solid. In addition to the fine work from John, the art team is rounded out by Mike Spicer on colours, and they sync perfectly with the line art. It always helps when each element compliments the others, pencils, colours and letters all fit together and sing from the same hymn sheet on this book.
As the story for the first issue comes to a close [no spoilers!] we get a bit of a sting in the tail, in the form of a sneak peak at some of the story from the next issue. It's in black and white and looks raw though very awesome.
With the mix of the modern and the mythic, allied with an interesting mix of a team (read the book for the wrench scene, it's beautiful!) this is one of those fun and entertaining reads, and it has a fair amount of quality to it too!