Story by Joëlle Jones and Jamie S. Rich
Lady Killer Still Killing It
If you've been keeping up with Lady Killer, Joëlle Jones and Jamie S. Rich's limited series from Dark Horse, you have some justifiably high expectations for issue number four. And it does not disappoint. The fourth of five installment continues to gain steam, ramping up for the final issue, to release next month. Given all the cliffhangers, I'm sure people who have been picking this up monthly are anxiously awaiting for the conclusion…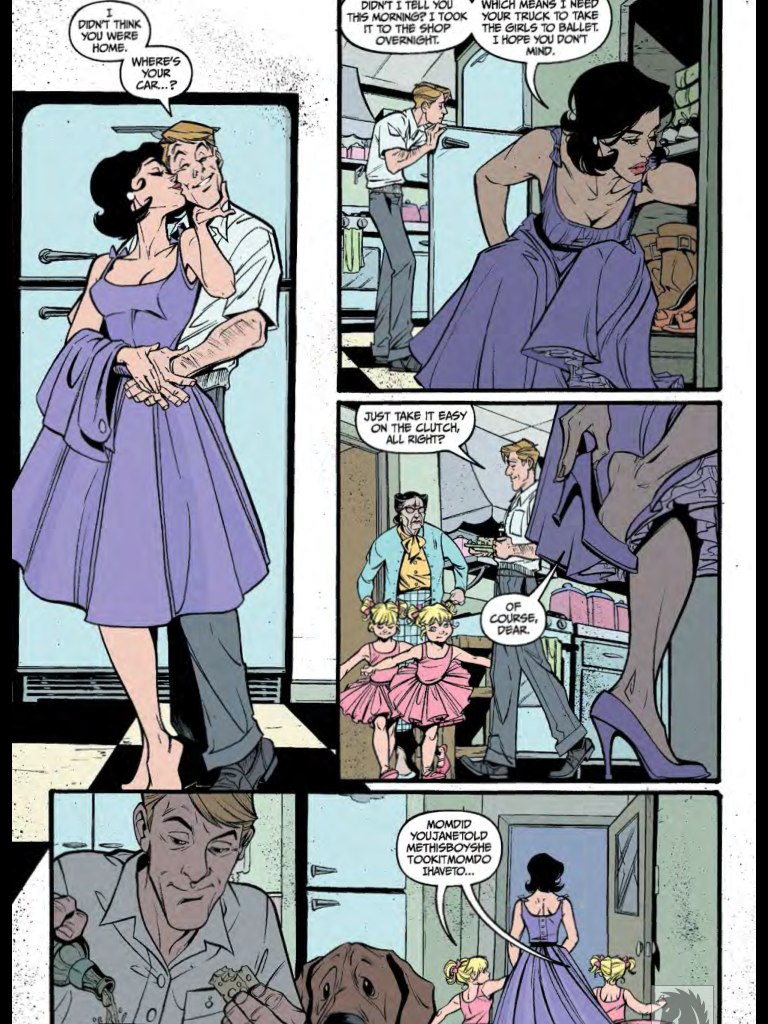 But if you haven't been keeping up with Lady Killer, let me convince you to pick it up. Josie is your typical 50s suburban housewife. She has two darling children, a loving husband, a grumpy and suspicious live-in mother-in-law, and a stable job as a contract killer for a shadowy organization. Unlike most of her coworkers, she has an aversion to firearms and a strong distaste towards foul language, but she looks a lot better in heels. Fashionable and unflappable, Josie has been doing her job well for over a decade, but when her boss gets it in his head that she needs to be "retired," Josie takes matters into her own, capable, manicured hands.
Jones has some excellent art in her portfolio, including credits on Madam Xanadu, Suicide Risk, Fables, and Batman '66, but this is her first foray into writing. It's clear that Jones has an eye for color and shape, and a talent for bringing movement and flow into her art. Jamie S. Rich has plenty of writer credits to his name, including Queen & Country, It Girl, Grendel, and Jenny Finn. They team up fabulously for Lady Killer, weaving an interesting story through great art and creative paneling.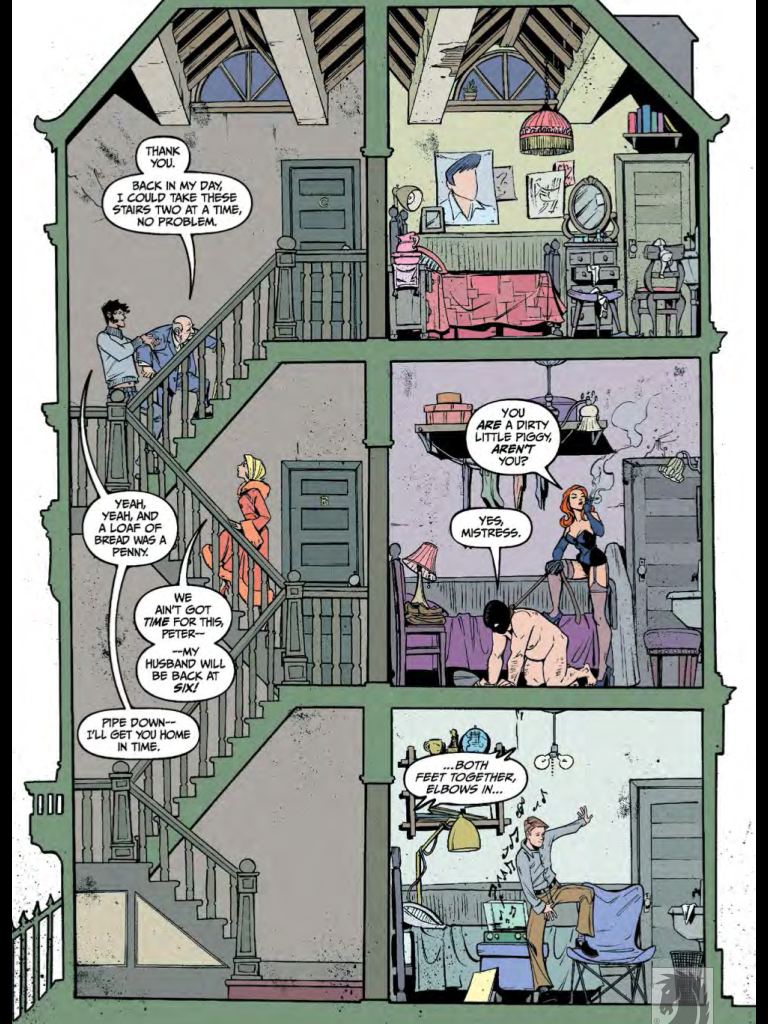 For all its violent content, Lady Killer is a pretty light read. Capping out at five issues, the story isn't complicated or detailed, but it does keep you guessing. It's hard to develop characters in such a short amount of time, but Jones and Rich make Josie both likable and a bit scary; she's a character with dimension and distinctive personality traits. Sometimes it's fun to root for the serial killers, which is probably the reason so many people draw comparisons to Dexter. But Josie's story isn't a gender-swapped knock-off – it's original and high quality.
Josie is a clever, unique, intimidating heroine who promises to deliver a great final performance in issue number five. If you're a fan of strong female leads, dark humor, action, or "period pieces," Lady Killer is definitely something to pick up.